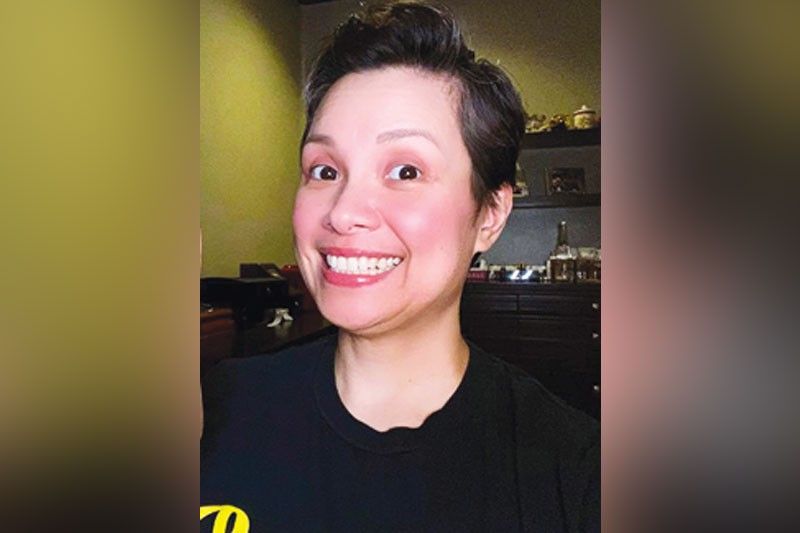 Lea nasabotahe sa deped tattoo story, nag-sorry
Okay, nabiktima ng saboteur ang international stage actress / singer na si Lea Salonga sa nag-viral niyang comment tungkol sa sagot sa isang module na ang tattoo ay sumisimbolo sa mga kriminal.
Kahapon ay nag-sorry siya at itinama ang 'back story' sa naging opinion niya last week. "Okay, so there's more on this DepEd tattoo story.
"Thanks to a direct message (you have my sincerest thanks... you know who you are) sent to me, turns out that the context of that page was such: the discussion was on Philippine History and on the significance of tattoos in our culture. The correct answer was C, that tattoos were a symbol of beauty and cou­rage. Not A, that tats are a sign of being a criminal.
"So, in my amateur opinion, someone out there wants to make someone else look incompetent. Covering up a big part of the page and making it look like the answer key was marking the wrong letter as correct. For my part in this, allow me to apologize. I just want for our kids to get as good an education as they can get.
"As for the saboteur, there's a special place in hell for the likes of you."
Ito ang nag-viral niyang opinion – "Okay, someone would need to tell me if this thing is really ok'd by the DepEd. And if so WHAT KIND OF BS IS THIS???
"For the benefit of my friends that don't speak the language, here's a rough translation of the encircled part:A tattoo is a symbol of _________. A. being a criminal B. being a slave C. courage and beauty D. having low standing in society "According to the DepEd answer key, letter A is the correct answer. (For the love of God...)
"I am THISCLOSE to getting a tattoo, if only to prove a point. Can someone upload a photo of the full, unedited sheet? That whole LETTER A thing covers the rest of it, and we need some context."
So sino nga kaya ang nag-feed ng mali kay Ms. Lea?
At least may lesson learned sa nangyari : na 'wag basta maniniwala kahit kakilala mo pa ang nag-feed kung 'di nababasa ang background ng story.
Saka imagine, Lea na 'yan ha, nasabotahe pa.