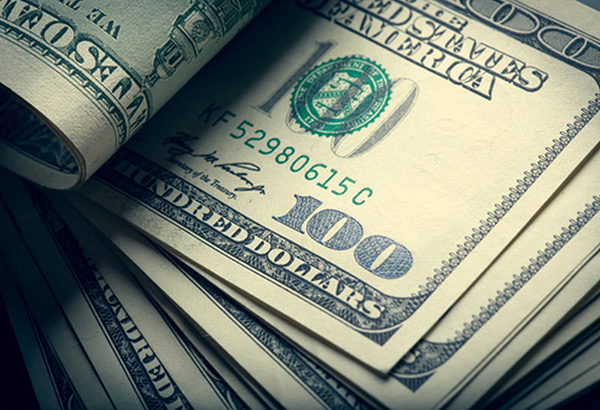 Data released by the Bangko Sentral ng Pilipinas (BSP) yesterday showed foreign portfolio investments or hot money yielded a net inflow of $112.63 million in September, reversing the $57.52 million net outflow in August and the $807.15 million net outflow in September last year. File
Hot money reverts to net inflow in Sept
MANILA, Philippines — Foreign portfolio investments reverted to a net inflow in September as investors cheered the approval of the first package of the comprehensive tax reform program by the Senate.
Data released by the Bangko Sentral ng Pilipinas (BSP) yesterday showed foreign portfolio investments or hot money yielded a net inflow of $112.63 million in September, reversing the $57.52 million net outflow in August and the $807.15 million net outflow in September last year.
"This may be attributed to investor reaction to the extension of the debt limit deadline in the US, and the Philippine Senate's approval of the first package of the government's tax reform program," the BSP said.
The Senate Committee on Ways and Means chaired by Sen. Juan Edgardo Angara approved its own version of the Tax Reform for Acceleration and Inclusion Act (TRAIN) being pushed by the Department of Finance headed by Secretary Carlos Dominguez.
However, despite the positive performance in September, the nine-month haul still yielded a net outflow of $206.25 million – a complete reversal of the net inflow of $1.27 billion booked from January to September last year.
Foreign portfolio investments or hot money are referred to as speculative funds controlled by investors who actively seek short-term returns and high interest rate investment opportunities.
The central bank said inflows inched up 1.8 percent to $1.29 billion in September from $1.27 billion in the same month last year after the ghost month in August spooked investors.
About 80.9 percent of inflows went to companies being traded at the Philippine Stock Exchange (PSE) particularly holding companies; property developers; banks; casinos and gaming firms as well as food, beverage, and tobacco companies.
On the other hand, 18.7 percent were invested in peso government securities and 0.4 percent went to peso time deposits.
The BSP said transactions in PSE-listed companies yielded a net outflow of $42 million while investments in government securities and other peso debt instruments resulted in net inflows of $150 million and $5 million, respectively.
The BSP said outflows last month plunged 43.1 percent to $1.18 billion from $2.08 billion in September last year.
The central bank attributed the net outflow to certain domestic and international developments including the interest rate hikes by the US Federal Reserve in March and June, global terrorist attacks, the growing tension between the US and North Korea as well as the order of rejected Environment Secretary Regina Lopez to close down several mining companies early this year.
Total inflows in the first nine months declined 12.8 percent to $11.99 billion from $13.75 billion while outflows went down by 2.3 percent to $12.19 billion from $12.48 billion.
The BSP sees a $900 million net outflow in hot money this year from a net inflow of $404.43 million last year.