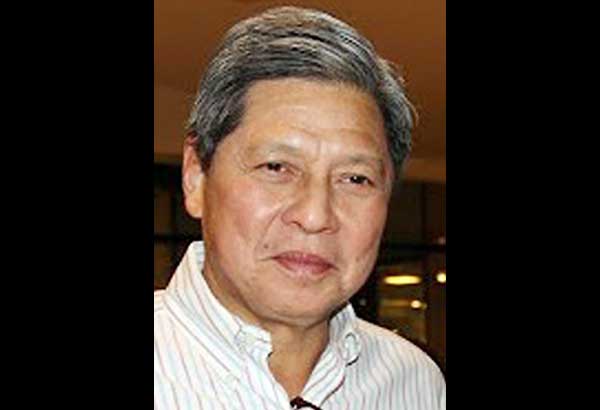 PhilWeb eyes resumption of operation by Q4
Iris Gonzales
(Pilipino Star Ngayon) - September 28, 2017 - 4:00pm
MANILA, Philippines — PhilWeb Corp., now owned by businessman Gregorio "Greggy" Araneta III, hopes to be able to operate again as early as the fourth quarter of the year after earlier receiving the green light from the Philippine Amusement and Gaming Corp. (Pagcor).
After the company's annual stockholders' meeting Wednesday, Araneta said PhilWeb's operators are keenly awaiting the resumption of Philweb's operations.
"I remain confident that perhaps we can do so by the fourth quarter of the year," PhilWeb president Dennis Valdes told shareholders.
Valdes said that as soon as they get the certificate from Pagcor, they should be able to expand their services.
"We are confident our operators will come back once we get the new contract from Pagcor," Valdes said.
He said PhilWeb is looking forward to a fresh start.
"We're starting 2017 with great hopes…We have made new investments, bought new servers with investment of over P100 million for these servers. We've acquired six new sites using two million shares of our 350 million treasury shares," he said.
Pagcor has already granted PhilWeb a provisional certificate of accreditation as an electronic gaming system (EGS) service provider.
As an accredited EGS service provider, PhilWeb can start offering again its software and other services to the operators of Pagcor-licensed gaming sites for electronic games.
PhilWeb is now just waiting for a notice to operate from Pagcor.
Valdes said that soon after the company is able to operate, it may be able to post a full year profit by the end of 2018.
It has been more than a year since the company, then led by Roberto Ongpin, was forced to shut down after its license expired on Aug. 10, 2016.
Ongpin has since sold his stake in PhilWeb 17 years after he founded it, selling 771.7 million shares or 53.75 percent of the company to Araneta.
PhilWeb remitted P2.1 billion to Pagcor in 2015, the last full year that it operated before its contract with the regulator expired in 2016.
The new Pagcor administration led by chairman and CEO Andrea Domingo has introduced the new accreditation process for service providers such as PhilWeb.
With technology provided by PhilWeb, patrons can choose from more than 300 casino games, including baccarat, blackjack, various slot machine games, video poker and sports betting.