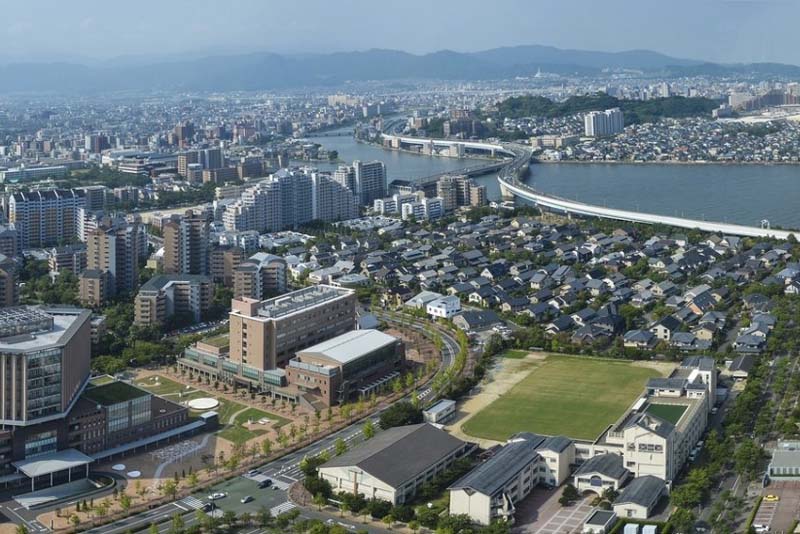 A Japanese soldier's son, who lives in Fukuoka (pictured), donated to the Philippines as a form of apology "for all the troubles" his father "may have caused the Filipino people." Japan Travel photo
Japanese soldier's son donates anew to causes in Philippines
MANILA, Philippines — The son of a Japanese soldier who served during the World War II has once again donated monetary assistance for worthy causes.
The cash donations of ¥200,000 (P91,492.37) of humanitarian Kenji Hirakawa of Fukuoka Prefecture went to the Father Saturnino Urios University Foundation Inc. and the Department of Social Welfare and Development Donation Fund.
The amounts were deposited by the Philippine embassy in Tokyo on January 24 in the respective bank accounts of FSUU Foundation Inc. and the DSWD Donation Fund.
The inspiring story of Kenji started in 2013 when he sent a letter to the embassy and expressed his sympathies to the victims of Typhoon Yolanda that hit Tacloban in 2012.
He said, "I am enclosing here ¥200,000 for all the troubles my father may have caused to the Filipino people." He had hoped that the money would somehow help alleviate the plight of the victims of Typhoon Yolanda.
In the same letter, Kenji narrated that he was just three months old when his father, who was a member of the Japanese Imperial Army, left him to serve his country during the 2nd World War in the Philippines and never made it back home. Kenjie mentioned that his father died in the deep mountains of Hungduan in Ifugao Province.
For five years now, Kenji has been providing much appreciated assistance to the Philippines annually through the embassy. His donations went to the DSWD in 2013; the San Roque Elementary School in Tolosa, Leyte in 2014 and 2015 where the funds were used for the reconstruction of school facilities damaged by the typhoon; and the Talamsi Elementary School II in Trinidad, Bulacan in 2016 where the funds were used to buy school supplies, slippers and vitamins for the children.
For 2017, Kenji doubled his donation to ¥400,000 for education of children in the Philippines, through the FSSU Foundation Inc., and for the victims of Typhoon Tembin/Vinta that hit Mindanao in December 2017 given to the DSWD.
In his letters to the Embassy, Kenji consistently mentioned his desire that his donations will go a long way and help those in need, particularly in sending children to school. He has also expressed delight at the growing economic ties between the Philippines and Japan and mentioned that he purchases bananas, okra, and other farm products from the Philippines every time he sees them in the local store in his community.
Now in his mid-70s, Kenji revealed in his letter that he is currently undergoing treatment as an outpatient.