The Signature: Your new private courtyard address in the city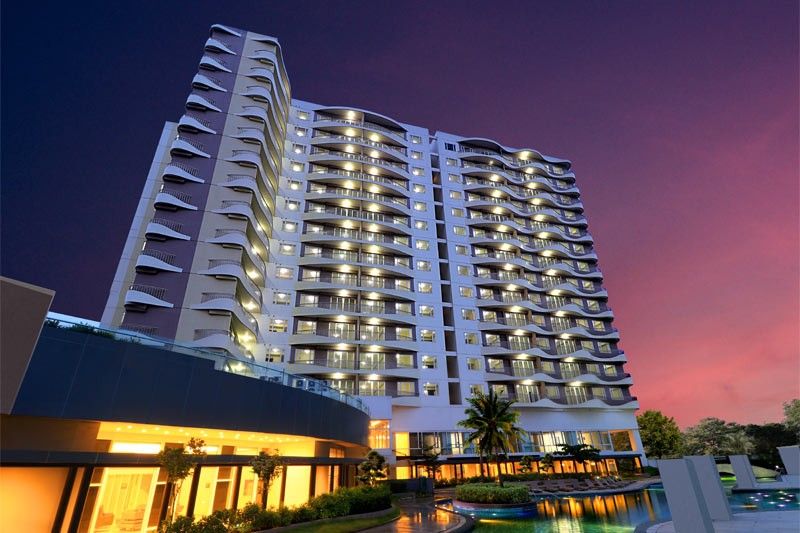 It's your home sweet home with the luxe comforts of modern living amid refreshing greenery that makes you feel like you're on vacation in some chic resort far from the city. But yes, you're still in the big city; in fact, you're smack in the middle of the vibrant metro! You're at The Signature, a landmark in Quezon City, the IT, entertainment and media hub of Metro Manila.
Prestige by Filinvest sets a new standard in upscale residential living in Quezon City with The Signature, a three-tower, mid-rise community located at A. Bonifacio Ave., Balintawak.
With its generous living spaces and multitude of amenities for residents to enjoy, it's your private courtyard in the city that even the jaded urbanite would be happy to sign up for.
Choicest location
If it's all about location, location, location for the choosiest home hunters, The Signature is the ideal choice. For one thing, it's located in Balintawak, the growth district of Quezon City, and is perched between Banaue and Grace Park.
For another, it's conveniently located near hospitals (for instance, the Chinese General Hospital is less than 3km. away); retail malls like SM City North EDSA and Trinoma; schools like St. Theresa's College and Grace Christian College; and landmarks like the Santo Domingo Church and Guatama Chinese Temple.
It's likewise accessible to other CBDs (Central Business Districts), such as Filinvest City Alabang (29.2km./48 minutes via Skyway); Bonifacio Global City (BGC, 18.8km./43 minutes away via South Luzon Expressway/Osmena Highway/R-3); Makati (14km./36 minutes via R-8), and Binondo (6.8km./23 minutes via A. Bonifacio Ave./R-8).
Accessibility may as well be The Signature's middle name as it's reachable from EDSA and other major roads by public transportation, LRT-1 (12 minutes) and MRT-3 (18 minutes). From Balintawak, the MRT or express train can take you to the new Manila International Airport in 15 minutes, faster than it probably takes you to guess the day's word on Wordle.
Exclusivity and comfort
The Signature Residences, developed by Filinvest Land, Inc., boasts 7,000 sq.m. of amenities, access to a retail podium, and wide open spaces. There are 16 floors, two basement levels, and 125 units. Boasting a low-density setup, there are only nine units on each floor. All units have a balcony with a cityscape view.
With exclusivity and comfort as its signature attractions, The Signature offers comfortably-sized homes with a choice of a 2-bedroom or a 3-bedroom unit. Each unit is complete with an intercom, a whole kitchen system, toilet fixtures, utility/maid's room with toilet and bath. Notice the seamless, graceful flow from the dining area to the living area and into the balcony area.
Excellence is written all over The Signature's premium, well-thought-out offerings. The new dressed-up 3BR units come complete with amenities for bonding with friends and relatives and creating new memories in well-designed spaces meant to last for generations.
At the heart of this masterplanned community is its Olympic sized pool and lush gardens, indeed an oasis in the middle of the concrete jungle and an invigorating centerpiece that residents can enjoy after a long hard, soul-draining day. You could be living in the frenetic city, but you're surely coming home to a quiet, relaxing place surrounded by nature.
You can relax and watch a movie in the mini theater, share a barbecue and some thrills with friends at the grill station, sing your heart out at the karaoke lounge/KTV rooms, bask in the glow of a balmy day in the Oriental courtyards, or socialize in the game room.
There are spaces/places designed for health, balance and growth, as well as for rare me moments. Residents can enjoy such amenities as a meeting room, fitness center, multi-purpose function rooms, meditation/tai chi garden and the 50-meter Olympic-size swimming pool.
Of course, The Signature Residences has something for its precious little residents, too, like a kiddie pool, indoor daycare center and outdoor playground. For the young and old alike, there's the library to fill up the empty pages of one's free time.
For utmost safety and security, The Signature Residences is equipped with a secure keycard system that provides residents-only access to the residential towers. There's 24-hour security with CCTV as well as electric fences installed in the area. There are separate access points for public and private spaces. Likewise, there are separate parking areas for residential and commercial use.
Signed, sealed, delivered, The Signature Residences lets you enjoy the best of both worlds: the luxury of city outside and the soul-enriching tranquillity inside.