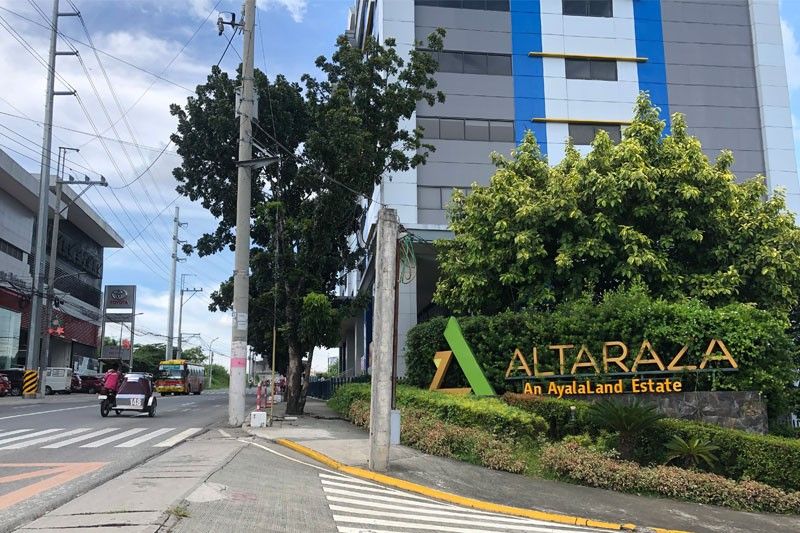 Altaraza Town Center strategically accessible along the busy Quirino Highway.
Photo Release
Resiliency in real estate
(The Philippine Star) - October 14, 2020 - 12:00am
MANILA, Philippines — Investors seeking a safe haven for their funds amid the sharp economic downturn due to the coronavirus pandemic should look at real estate, a sector whose value has proven to be among the first to appreciate after crises.
Roy Golez Jr., director for research and spokesman for Leechiu Property Consultants (LPC), said investors on the lookout for value should take advantage of the current sluggishness in the property sector because of the pandemic.
"I have always viewed real estate as a 'store of value.' A look at the lot prices over the years will show the tremendous value growth of real estate. Capital value appreciation growth is real in commercial lots," Golez said. "Real estate remains a viable investment option in most situations, most especially now," he added. "We have seen how the property sector corrects and recovers after crises, with values appreciating over time."
Property values in Metro Manila and nearby provinces remain high despite the pandemic because of the scarcity of supply and the strong demand, especially for commercial lots in master-planned estates. These developed areas, as expected, generate more business and traffic, offering quicker value recovery for prospective investors.
For community malls pioneer WalterMart, the 105-hectare Altaraza development in San Jose del Monte City in Bulacan of Ayala Land, Inc. (ALI) checks all the boxes. WalterMart has resumed the construction of its shopping center at Altaraza, set to open in the first half of 2022—confident that their prime location in ALI's master-planned estate will enable them to achieve the mission to bring affordable and convenient products and services to the community.
WalterMart's shopping mall developments around Luzon, including those in Metro Manila, are also back in full swing, underscoring the company's confidence that the property industry's long-term growth trajectory will remain resilient after the pandemic.
Simplicio de Guzman, vice president and general manager for Business Development of WalterMart Malls, said the company's sanguine outlook is borne out of past experiences, especially with strong partners like Ayala Land. WalterMart, along with their other businesses like Abenson, has been working with Ayala Land since the 1970s.
WalterMart had 31 malls in operation before the imposition of strict community quarantine that nearly halted all economic activity and plunged the country into recession. It remains optimistic and is looking to open three new malls by the last quarter of this year. In the pipeline is their new WalterMart supermarket in Quezon City, located at ALI's 11-hectare pocket development The Junction Place slated to open by the first half of 2022.
"Investment in real estate is always long term. Investors have to make sure that they have the stamina and enough liquidity to stay long," he said. But compared with other assets, Golez said real estate could still be considered the best investment given the capital appreciation and possible cash flow opportunities it offers.
"The upside potential in commercial lots is tremendous mainly because their primary use is for business purposes. As a commercial lot owner, there are multiple options for development to maximize the investment," said Golez.
Outside Metro Manila, LPC's research also points to areas near the capital as having the best potential for value appreciation given infrastructure projects that will improve connectivity within the next five years. Golez said the things to watch out for in terms of where to invest are growth in terms of apparent in-migration of population, availability and quality of labor, well-developed infrastructure, development strategy and governance of the local government unit, telecommunications connectivity, master-planned developments with fully-supported long-term vision, and growth in property values.
WalterMart shares that view in picking where to build its next project.
"In choosing a location for our development since we are a community mall, we look at the population of the area, specifically the population of our target market," said de Guzman. He said the demographics of the places where WalterMart is most interested in are office and factory workers, as well as students. But before it proceeds to undertake any other project, WalterMart makes sure it has the right partner which shares its corporate values and culture.
"I think it is important to partner with a company like Ayala who has a proven track record, not only in the real estate development industry but in many aspects of business," he added.
To learn more about commercial investment opportunities in Ayala Land estates, visit www.ayalalandestates.com.