Delivering on a promise to make every day better
September 5, 2020 | 8:00am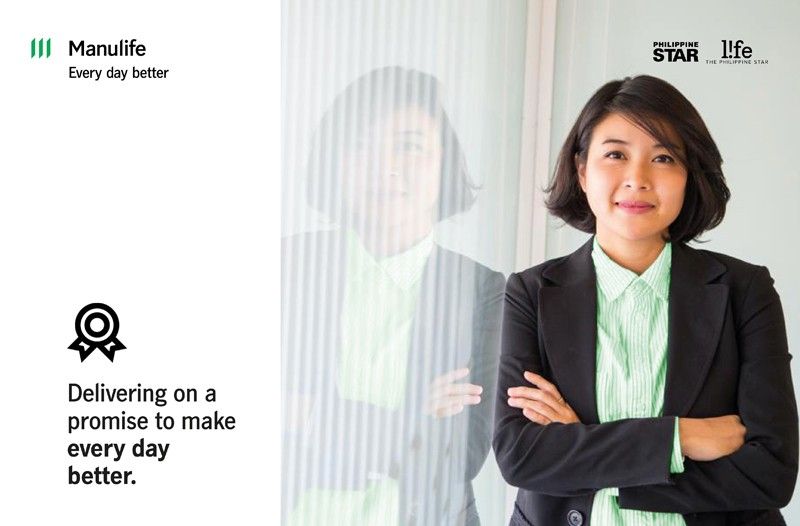 In this time of uncertainty, financial advisers have become a shoulder to lean on. Each one is selfless and customer-centric, each an indispensable asset to Manulife.
MANILA, Philippines — When the quarantine dropped its cloak, many businesses literally closed their doors. Far from pausing its operations, Manulife Philippines adapted to the new realities. Business went relatively as usual, with insurance gaining even more traction and more customers finding the need to get financially protected because of the pandemic.
In this time of uncertainty, financial advisers have become a shoulder to lean on. Each one is selfless and customer-centric, each an indispensable asset to Manulife. But there exists the cream of the crop who inspires everyone to continuously grow. Manulife recognizes their topflight performers, the elite ones that carry its brand of service and excellence to make decisions easier and lives better for Filipinos.
Cara Delos Santos
Insurance Adviser of the Year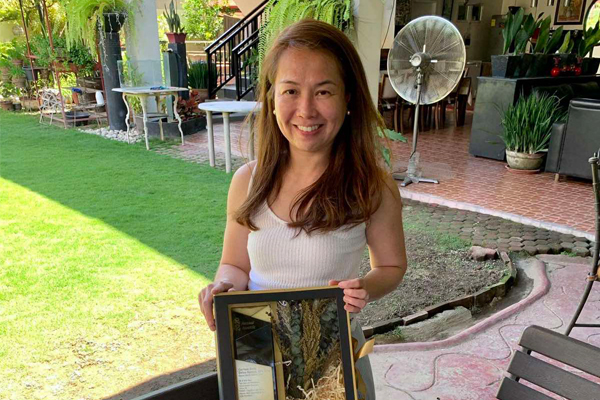 For 20 years, Cara's mission has been "to be always around her clients and be of service to them." She left her job in the banking and hotel industries and, at the age of 23, found her calling at Manulife.
Growing up, she witnessed how her mother, also a Manulife financial adviser, provided a good life for them, which made the profession more attractive to her.
Work-life balance also factored in making her love her role as a financial adviser more. "I manage my own finances and I get to travel the world," she says.
Nevertheless, she says it truly takes dedication to last long in the insurance industry. "Being a financial adviser is not all about money but about helping others and committing to them to achieve their financial goals. I achieved a lot from this and to be honest, I am satisfied with what I have achieved thus far. I want my clients to reap what they sow and eventually savor the fruits of their labor, as I savor mine," she adds.
Cara makes sure she meets with her clients from time to time. She re-assesses their financial goals, reviews their policies, and engages them with other investments that they can look into. This way, she makes Manulife and herself relevant to her clients.
The bittersweet part of being a financial adviser is when clients make claims for their loved ones. At these times, Cara finds solace knowing that the dreams of their loved ones have been fulfilled because of insurance protection.
"During this pandemic, some clients have been able to reap the fruits of their labor through the benefits they received from Manulife," she shares.
Bevelle Godoy
Unit Head of the Year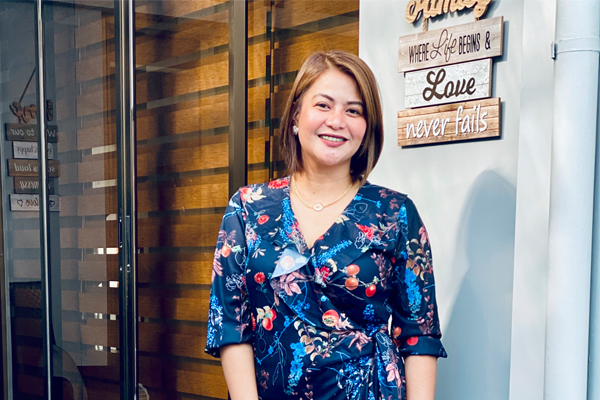 When Bevelle achieved her goals as a financial adviser, the opportunity to lead other people followed easily. As a unit head, she leads 94 financial advisers under her wings. And like a parent, she wants them to achieve their lifelong goals, serve their own families, and be able to get what they want and need because of Manulife.
"It's not just about my clients, it's also about changing the lives of the agents I partner with. It took me four years to get to this position of nurturing people, but I know I can be better as a financial advisor because I work hard for it," she says.
Bevelle is grateful to her mother who inspired her to be better during her early years in the company. She also gives credit to her first clients whom she describes as"the hardest and sweetest sales (person)" and, of course, Manulife for all the training and mentoring.
"My life changed from being an uncertain mother to one providing a secure life for my family, and this will always top the list of ways Manulife has helped me," she says.
The mother of three used to work in a call center, juggling the roles of a BPO agent at night and a mother come morning, because they couldn't afford a yaya at the time.
Her communication and presentation skills nevertheless helped her transition into a financial adviser. Her mother, who is also a Manulife adviser, employed her as secretary until she learned the ropes.
Now, in her ninth year in the industry, securing more lives continues to be her main goal. "I want to help a lot of people, be a bearer of better lives and protect them by securing their income. I always look to breadwinners who should be benefiting from this business. Income is secondary; my mission is to be of service to them, educating them about the importance of financial security and living life to the fullest."
She believes that insurance is a must, and more Filipinos deserve to be confident with their finances—"the peace of mind they can get from being secured and protecting themselves because of Manulife."
Lydia Villareal
Branch Head of the Year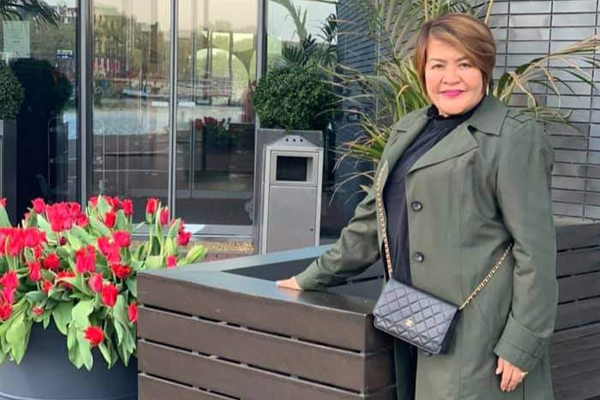 "Age is just a number," beams Lydia, who was 57 when she started in Manulife. She achieved a lot, gained a lot of clients, and was eventually offered the position of branch head when Manulife opened its Batangas Branch.
Now, at 67, she continues to be innovative, always willing to be better as a branch head.
The role of the branch head is critical to the growth and development of the units. The challenge is huge—making sure that each unit delivers on its recruitment promise to the new financial advisers.
To do this, Lydia regularly talks to her agents and makes sure that all their concerns are covered. "I always motivate my teammates to be better, knowing that we have to deliver for our families and our clients," she adds.
For her clients, Lydia conducts financial reviews, engages them to explore other financial opportunities, and always lets them know that she is willing to help them in every way she can.
"It's fulfilling to deliver the service we promised to their loved ones, during difficult times like death in the family. To provide for the widows, the orphans—that's what sets us apart from other businesses. I have my fair share of these instances and I would thank the Lord for the opportunity to bring good news, like a check to the widow even if it is difficult for her."
A woman of faith, Lydia gives thanks to the Lord for giving her "the chance to be better for other people."
"The Lord has been a guiding force for me to achieve all this. I put my life into it. I am focused and driven, and I know these set me apart from others. I always value my humble beginnings and allow others to look at my situation, and be an inspiration for them to achieve their goals," she caps.
Joseline Capucion
Region Head of the Year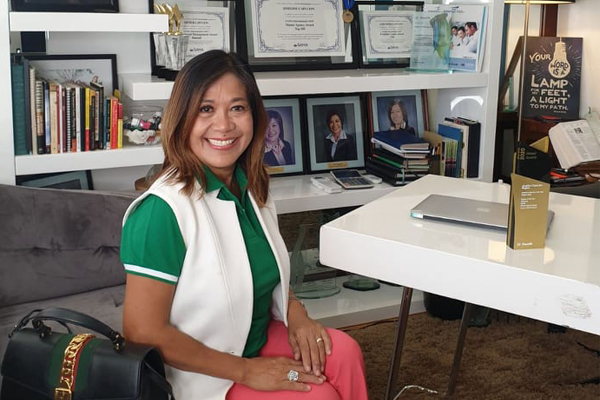 Seventeen years ago, Joseline was a government employee who had challenges providing for her family's needs. She was 40, but she believed it was never too late to start a new career, and so she bravely dove into the insurance business.
She now has 900 agents under her leadership, but she clearly remembers the difficult days of chasing clients.
"I always look back at the time when other people thought I couldn't make it. I was poor and I would always say I should walk the talk. If I had to go back to that time, I would gladly do it again," Joseline says.
Her big mission is to expand and let other people experience Manulife, "a brand of lifelong service, relationships and trust," she remarks."We don't have a product that is tangible at the onset; what we offer is a promise. And I want our promises to be delivered to clients, hassle-free."
Joseline wishes to expand to other parts of the county, as she wants other people to receive the same blessing, and her agents to help more lives.
"I always set goals and remind my agents of our passion and commitment to servicing others. Above everything else, this is a call of service and protecting the lives of people," says the region head who loves to pass her energy and enthusiasm to the team when they are in low spirits.
"We are all designed to be hardworking and I would always remind myself to push my team to be better, to achieve more because this is for them and their loved ones. I would always bring them back to their why's and what drove them to the insurance industry," she furthers.