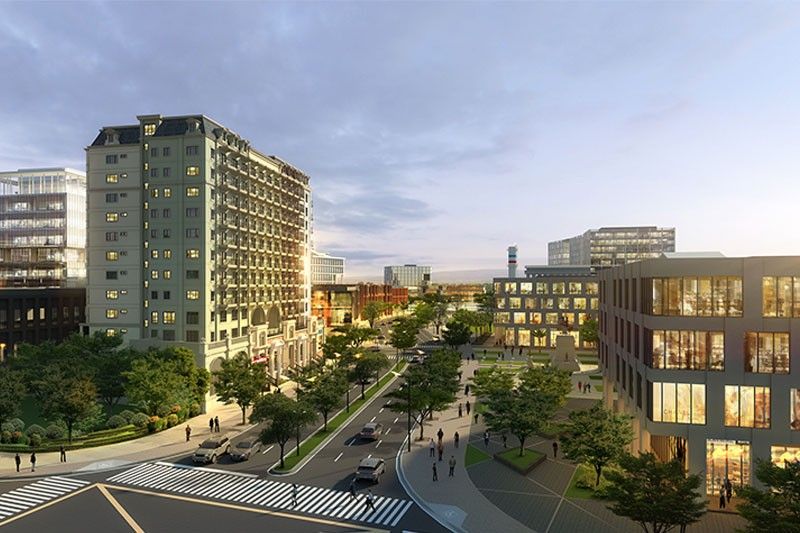 Megaworld bets big on Pampanga by developing a new central business district on the provincial capital of San Fernando, the 35.6-hectare Capital Town Pampanga.
Clark, Angeles and San Fernando: Making Pampanga rise into Central Luzon's economic power
MANILA, Philippines — San Fernando in Pampanga comes alive every holiday season with its showcase of Christmas lights encased in beautiful handmade parols. Tourists come in droves to marvel at the sights in what is traditionally an agro-business area with the presence of rice and sugar processing mills that have been joined by several major manufacturing facilities in recent years.
With the current development that is happening in New Clark City under the administration's Build Build Build initiatives, the city of San Fernando is poised for even more rapid development in both the business sector and in the real estate market.
Progress from access
The Clark International Airport, which is one of the major components of New Clark City is envisioned to be the next premier gateway to Asia. The airport's new terminal building, which is expected to operational by June 2020, will increase passenger capacity by eight million per year. As of 2018 it already hit a record P1.07 billion in revenues, the first time the airport breached the billion-peso mark since it was created in 1995.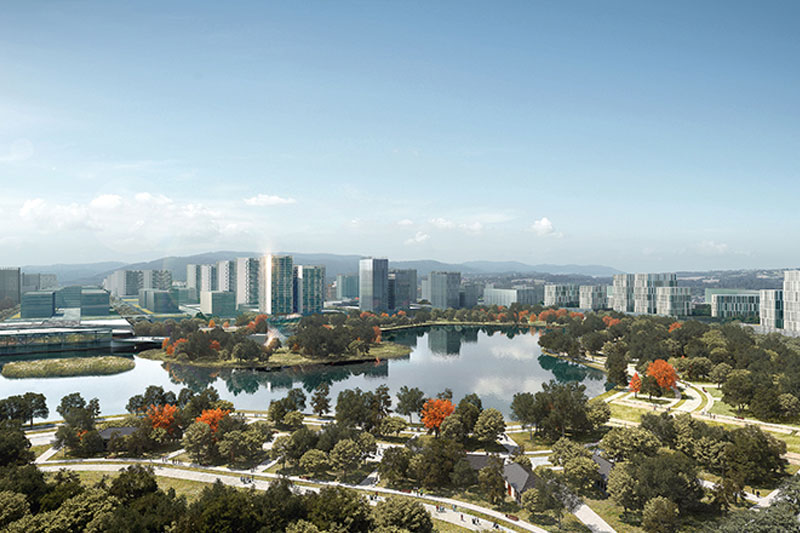 Along with Capital Town Pampanga, the New Clark City will help spur the fast economic growth of Central Luzon.
The completion of the airport will mark better access not only to the businesses inside New Clark City but also to its neighboring areas such as San Fernando, which is only located less than an hour's drive away.
San Fernando will likewise have its own station with the proposed Manila-Clark railway and it will only take around 30-40 minutes or even less to reach the City of San Fernando from Metro Manila, and less than 10 minutes to and from Clark. A Rapid Bus Transit system will also be in place under the proposed Pampanga Mass Transit System. The bus lines that will ply Pampanga will ferry about 400,000 person-trips a day throughout the province.
With easier access to San Fernando, more business locators have already begun investing in the provincial capital.
Concerted growth
As the capital of Pampanga, the city of San Fernando has attracted the attention of business locators and real estate developers who recognize its potential as a major commercial and residential hub in the province, foremost of which is property giant Megaworld Corporation which has now brought its pioneering township development concept north of Metro Manila for the first time.
The city of San Fernando is part of what architect Felino Palafox calls the "Golden Triangle" of Pampanga, which is envisioned to be highest growth potential and investment area. The Golden Triangle is composed of Lubao, Guagua, Floridablanca, Porac, Bacolor, Santa Rita, San Fernando, Angeles, Clark and Mabalacat.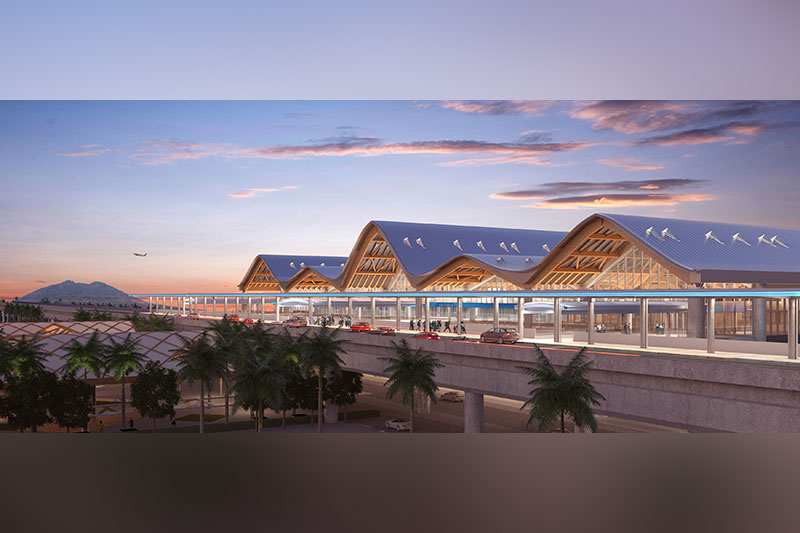 The Clark International Airport will become the gateway of business and tourism in Pampanga. It is less than an hour's drive from Megaworld's Capital Town.
A key driver for the concerted growth in the area is the Pampanga Megalopolis Plan, which was developed by the province's LGUs and other stakeholders as a comprehensive development plan that seeks to address major issues and challenges, as well as optimize the potentials of the province as an urban growth center. The goal of this plan, according to former President Gloria Macapagal-Arroyo, is "to make Pampanga the gateway to Asia through the development of cluster cities (agriculture, ecology, air transportation and marine life) focusing on specific areas and technologies.
Capital town: Central Luzon's flagship township
Over the past years, investors have already been eyeing San Fernando as a prime location for several developments. Even before the projects at the New Clark City began, the city of San Fernando has already been home to a largely middle-class population with a high purchasing power, making it an ideal location for real estate developments.
With an even more dynamic economic growth that is forecasted for the coming years, San Fernando has become a sweet spot for property investors, led by Megaworld, which has launched Capital Town, its first-ever township development in Central and Northern Luzon.
Capital Town is a 35.6-hectare integrated urban township located in the heart of San Fernando, and it is located at the former site of the Pampanga Sugar Development Company (PASUDECO), near the Pampanga Provincial Capitol.
Capital Town is composed of residential towers Chelsea Parkplace and Bryant Parklane, along with a Shophouse District featuring neo-classical architecture, a lifestyle mall, office towers, museum, leisure parks and green spaces, as well as wide avenues and boulevards that would connect them to the major highways in the city that lead to North Luzon Expressway (NLEX) and the Clark International Airport.
"We launched this project in response to the demand, as people saw the rise of the capital city of San Fernando to be a major beneficiary of the growth of Clark and Pampanga in general. The city has its own character, and Capital Town capitalizes on its rich history and heritage in the overall masterplan of the development," explains Eugene Em Lozano, first vice president for sales and marketing, Megaworld Pampanga. Over the next 10 years, Megaworld will invest Php 30 billion for the development of Capital Town.