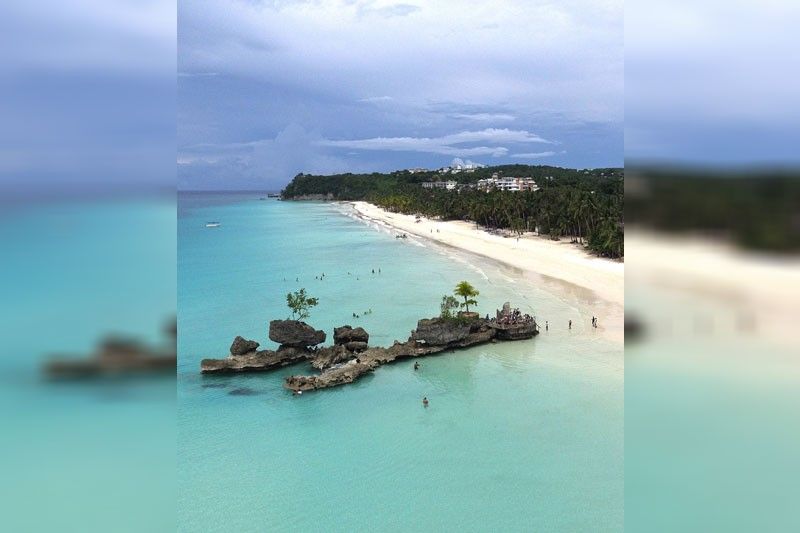 Island Life in the time of CoVID-19
Every morning when I wake up, just like most people are wont to do nowadays, I grab my phone and immediately check the coronavirus developments from all over the world. I want to see how things have changed overnight, looking for some sign that things are looking up. But probably unlike most people, apart from checking the news out of concern for health and safety, I also scan through it to see if there's a glimmer of hope for our business.
You see, my wife and I own a few restaurants in Boracay which we collectively call The Sunny Side Group. And with tourism and hospitality being the first industry to be hit in crises like COVID-19, we're immediately feeling the pinch. The travel restrictions among Chinese visitors were closely followed by those for Koreans, and with these two groups making up almost 60 percent of the island's visitors, one can easily imagine the drop in business for Boracay. The Department of Tourism reported that daily tourist arrivals in Boracay is down by about 80 percent due to the impact of COVID-19. Arrivals last year averaged 5,600 a day; in the first week of March this year, arrivals were down to about 1,000 a day.
Not only that, around the world there has been growing fear of traveling and flying. The few that are still bold enough to take a trip are faced with restrictions in key hubs across Asia such as Hong Kong, Korea and Japan that lead to the Philippines. Taken together, this means a severe hit for an island whose industry is almost entirely reliant on tourists.
Going around Boracay, we hear news of hotels having only 4 percent to 15 percent occupancy. We also hear of some resorts asking their staff to go on 15-day leaves, only to return to severely reduced schedules. The desperation is palpable down to the informal sector, with boatmen, vendors and masseuses practically begging for business among the handful of tourists that are left on the island.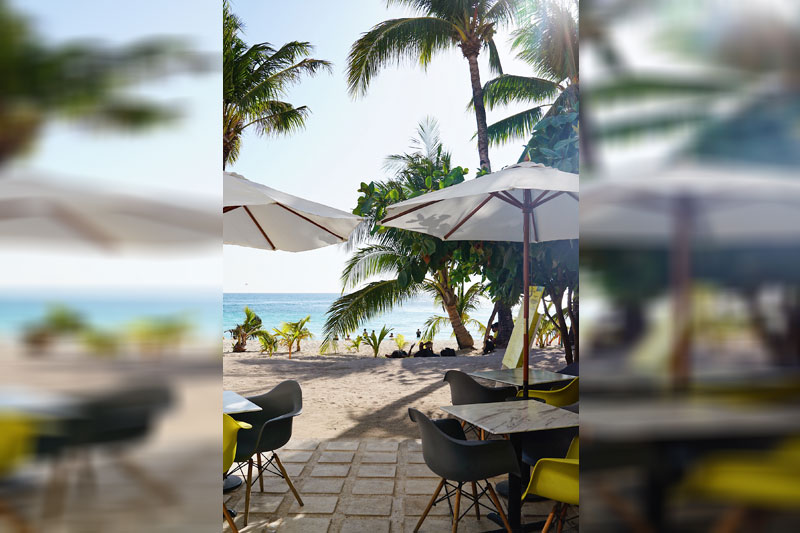 In our case, we have already had to close one restaurant because we cannot bear the overhead anymore with hardly any customers. Another one of our shops has seen its sales drop by 80 percent. Fortunately, we were still able to reassign our staff to our remaining restaurants and everyone is still employed. But every week, we can feel a tangible drop in sales and we fear that it's only a matter of time before we are forced to do something drastic.
Despite the gloom, everyone in Boracay seems to be trying to cheer each other up. After Boracay was closed in 2018 for several months, we seem to have developed thicker skin and a shallow gallows humor.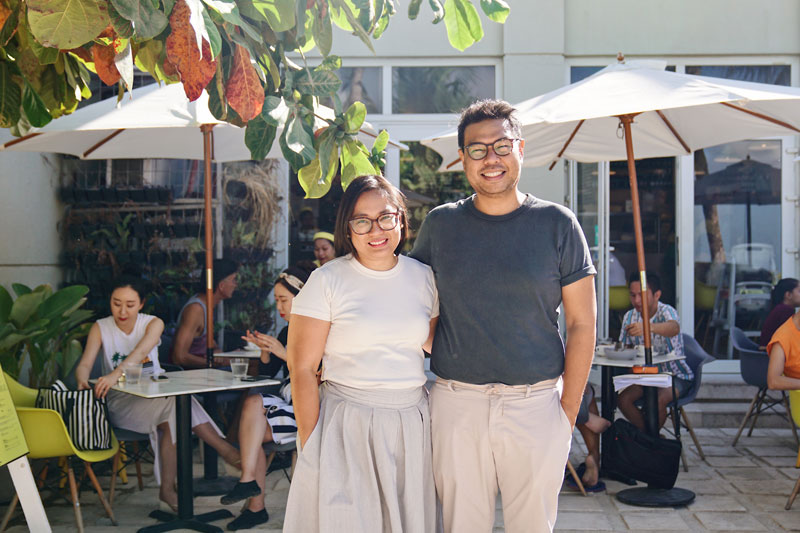 When Typhoon Ursula decimated the island on Christmas Day last year and left many parts of Boracay without electricity for almost a month, we all pretty much just shrugged and immediately started to pick up the pieces. With coronavirus on top of all of these, now we just exchange stories of how terrible it's becoming for us and try to laugh at our bad luck as a punctuation to the conversation. Here we go again, everyone just seems to say, but you can tell that this one feels a little bit scarier because we don't know when we'll see the light at the end of the tunnel.
That being said, I think everyone on the island just tries to take solace in the fact that Boracay is absolutely beautiful with hardly any tourists. The beach is the emptiest I've seen it in almost 20 years of coming to the island. The sunsets are always stunning in Boracay but now they seem extra special with unhindered views from the beach every afternoon. Those who miss the Boracay of their youth and yearning for how the island "used to be" will be happy to find that it's back. Now it's time for those who grew up with a more tranquil Boracay to share it with their children.
It's probably the best time to do it too. In an effort to stay afloat, hotels and resorts are offering deep discounts. One brand-spanking new one is offering beautiful and spacious fantastic rooms for a third of its usual price, for example. Airfares to Boracay are also immensely cheaper now, making quick jaunts to the best beach in the world an easier decision to make. Every time I go to the airport, it's a breeze both in Manila and Caticlan with the dramatically reduced number of travelers. Of course, there are also great deals to be had when you arrive on the island, from water sports to massages.
If you haven't been to Boracay for some time, you'll also be pleased to discover that the dining scene is as vibrant and as eclectic as it's ever been. There are choices for every persuasion – from piri-piri to yakitori to Southeast Asian. All our restaurants now, for example, have vegan options for customers. And as a tourist, it's definitely easier to get a table now without having to compete with large tour groups.
If there's one good thing coming out of all of this, it seems that there's renewed interest in supporting local and rediscovering Boracay amongst our fellow countrymen. When I posted a note on social media about how the island and the rest of the country's destinations need Filipinos to visit again, I was overwhelmed with the response. Some told me that they made quick get-away plans to Boracay upon reading my post. And I'm all the more glad for it. Apart from them supporting the Philippine hospitality industry in this trying time, it is eminently rewarding for us to host Filipinos as they rediscover the beauty of their own country. More than ever, we promise to make it worth their while.
The author, together with his wife Odette, runs The Sunny Side Group of restaurants in Boracay which includes The Sunny Side Café, Spicebird, Supermagic Burgers and Coco Mama. As of this writing, there has been zero confirmed cases of COVID-19 in Boracay and the municipality of Malay, Aklan but the author recommends that you keep yourself updated with news and updates from the DOH before traveling.