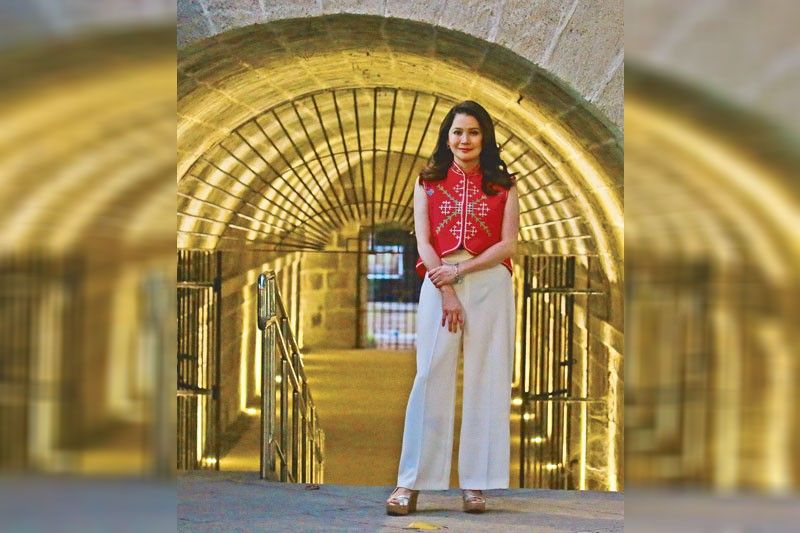 "Every place I visit (in the Philippines) is fun because there are so many things to do in our country," enthuses Bernadette Romulo-Puyat.
"As an archipelago of 7,641 islands, the Philippines offers all types of attractions and activities that cater to every type of tourist," she adds.
Puyat, who is currently chief of the Department of Tourism (DOT), is indeed the best person to ask about the best local destinations to visit, as she has seen much of what the country has to offer tourists, both local and foreign.
"The Philippines offers a variety of activities to travelers and each destination offers a unique way for tourists to experience our history, traditions, culture and food, among others," the young – she is the youngest Cabinet member – secretary says.
While the Philippines is known for sun and sand – with the islands of Boracay, Palawan and Siargao continuing to gain interest from the international travel community – Puyat emphasized that the country has a lot more tourism products to offer which are identified under the National Tourism Development Plan (NTDP). Among these are nature-based tourism; cultural tourism; cruise and nautical tourism; leisure and entertainment tourism; education tourism; health, wellness and retirement tourism; diving and marine sports tourism; meetings, incentives, conventions and exhibition (MICE) tourism and farm tourism.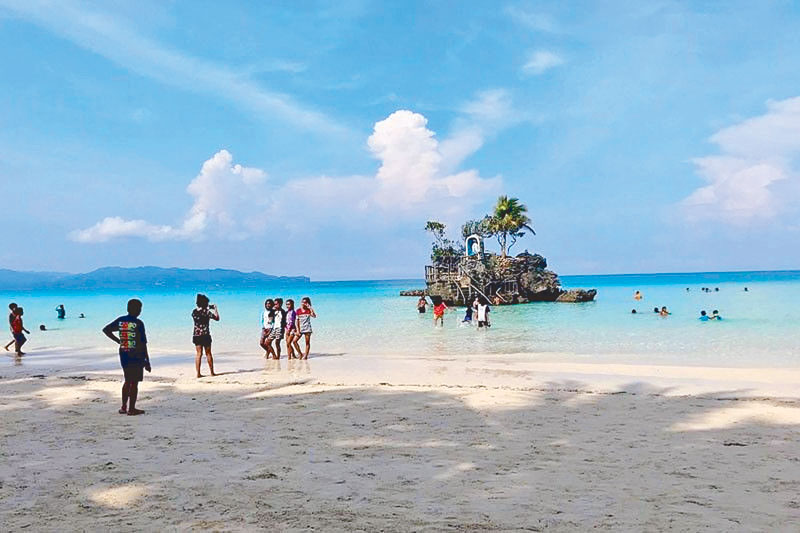 "One just needs to do a little research and be adventurous in order to maximize one's stay in our different tourist destinations," Puyat says.
The Philippine tourism industry has been experiencing tremendous growth in recent years, with the number of foreign and local tourists continuing to rise.
Latest figures from the DOT show that foreign arrivals from January to November 2019 have reached 7.4 million, a 15.58 percent rise from the year before.
In addition, the number of domestic tourists reached 111 million in 2018, according to data from the Philippine Statistics Authority (PSA). This already exceeds the 86 million domestic tourists target for 2022 under the NTDP.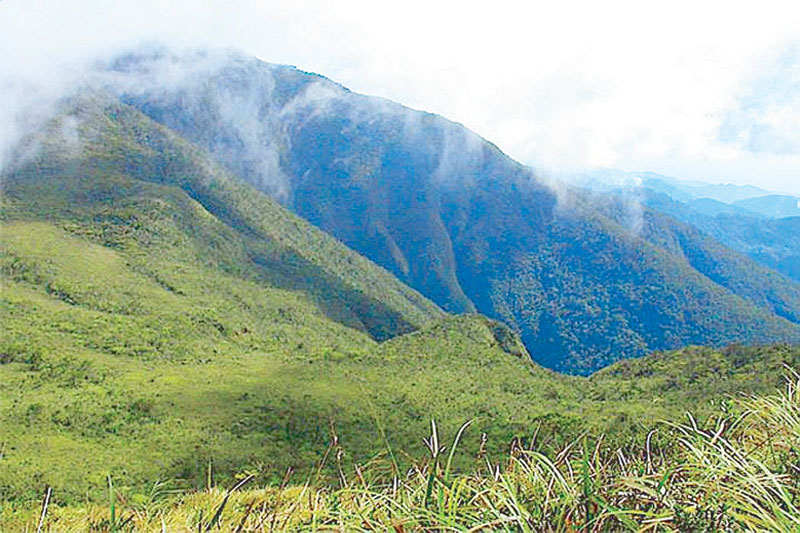 With the growing appetite of Filipinos for travel, Puyat encourages everyone to experience the Philippines as much as they can.
"Take advantage of the travel deals and airline seat sales. Make it atop of your bucket list to explore all 81 provinces of the country," she encourages.
"Huwag maging dayuhan sa sariling bayan," she says, quoting the late travel television pioneer Susan Calo Medina, who called on Filipinos not to be strangers in their own country.
Asked for her top destination picks for local tourists, Puyat cites the walled city of Intramuros as one, noting the new things that it has to offer.
"Many have their own memory of what Intramuros was. But over the past year, Intramuros is being seen in a different light. It is a place to experience history, culture and creativity," Puyat says.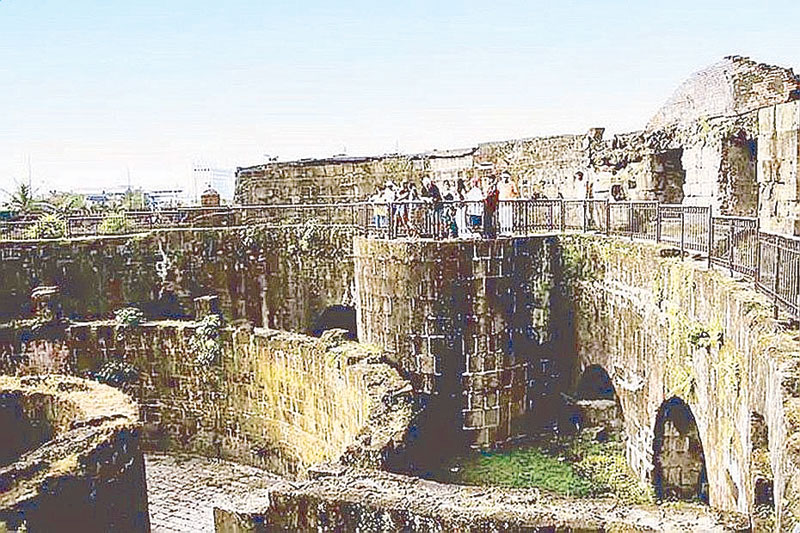 She adds that the Intramuros Administration (IA), an attached agency of the DOT, has regained and revitalized public spaces, opened a new museum, undertaken urban regeneration, adopted new technology such as augmented reality and put in free public WiFi.
"It has become as well a tourism destination appreciated and promoted in social media," Puyat adds.
Apart from Intramuros, the tourism secretary also identifies the Masungi Geo Reserve in Baras, Rizal as another recommendation for local tourists, as it offers a unique way to commune with nature through exciting trekking and rock climbing activities and a spectacular view of the Sierra Madre mountains.
With farm tourism close to her heart, as she served as undersecretary of the Department of Agriculture prior to her post as tourism secretary, Puyat also recommends the Malagos Farm Resort in Davao City as another top pick for local tourists, noting that it is an exemplary example of a farm tourism site. "It educates the tourists about the farm-to-table concept – how they transform their single-origin produce to various edible products such as chocolates and cheeses."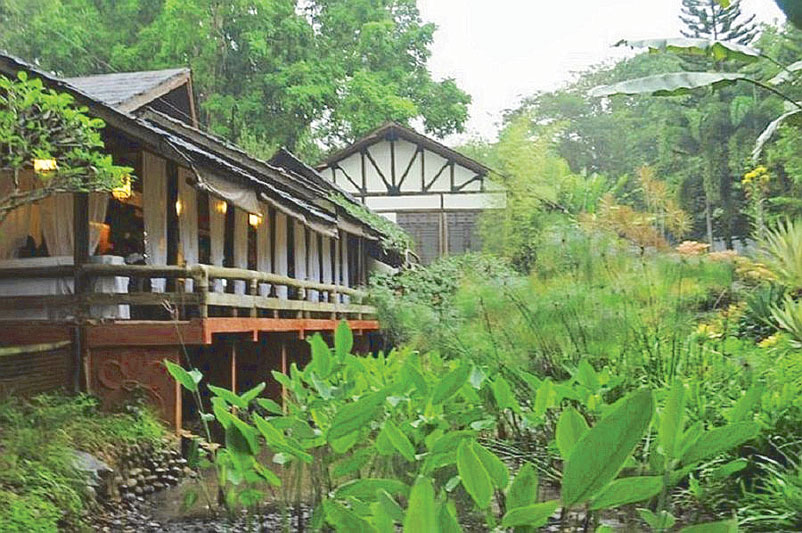 She adds that the farm also conducts lectures and seminars on environmental protection and conservation, science-themed installations and interactive animal shows.
"Another one is the Banaue Rice Terraces, a UNESCO World Heritage site located in the Cordilleras," Puyat says, adding that it allows tourists to learn about the indigenous Cordilleran culture, specifically how this 2,000-year-old treasure has influenced the lives of communities around it, particularly its agricultural history.
Rounding off her top five recommendations for local tourists is Danjugan Island in Negros Occidental, a land and marine sanctuary featuring five lagoons and a forest, which serve as home to various species of bats, snakes, among other wildlife. "It was previously threatened by overfishing, but it is now a protected sanctuary under the Philippine Reef and Rainforest Conservation, Inc."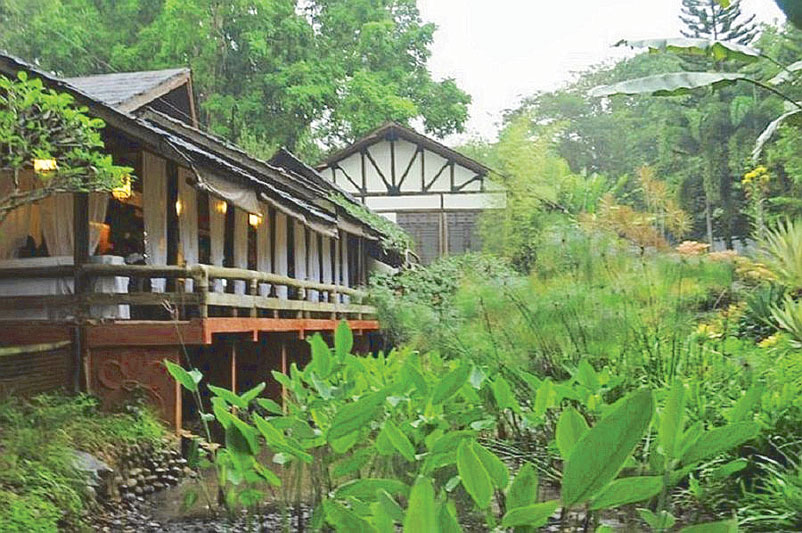 While being the tourism secretary calls for frequent trips around the country, traveling has always been a part of Puyat's life even in her childhood, as she would go out of town with her family during holidays.
"We would go to Baguio every year from Dec. 23 to 30 and on Holy Week. We would also go to the beach in Matuod, Batangas during some long weekends," Puyat shares.
Traveling around the Philippines has allowed Puyat to learn and experience various cultural traditions, as she cited participating in the Punnuk Festival in Hungduan, Ifugao as one of her most memorable travel experiences to date.
"It is a post-harvest ritual participated in by the men and women of the community, and is intended to thank their deities for a bountiful harvest. The ritual features a tug of war in the Hapao River," Puyat explains. "It goes on for several rounds and the winner will be declared as the victor of the entire harvest season and, according to traditional beliefs, they will experience a bountiful harvest for the year."
Meanwhile, Puyat identifies her participation in a welcome ritual of the Talaandig tribe of Bukidnon as another memorable travel experience. "Visitors are requested to eat various parts of a broiled chicken, with each part connoting a certain symbolism – heart for love, eyes for leaders to have a clear vision, etc. Guests are also asked to drink wine which symbolizes maturity."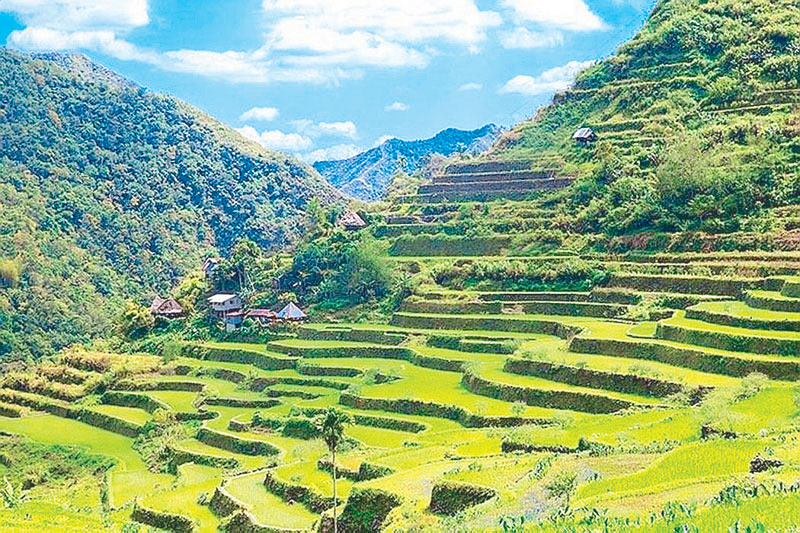 Puyat proves that the Philippines really has so much to offer, as she shares that there are still more places that she has yet to explore, despite already having traveled to a lot places in the country.
"I've always wanted to visit Siquijor and experience the mystique and charm that this province is known for. I am dying to visit but every time I plan to go, something comes up," Puyat says, adding, "But I will definitely visit this year!"
Apart from Siquijor, Puyat says she also wants to visit the Mt. Hamiguitan Wildlife Sanctuary in Davao Oriental, which is the first UNESCO World Heritage Site in Davao.
The wildlife sanctuary stands at 75 meters to 1,637 meters above sea level and is home to various plant and animal species at different elevations, including a "bonsai forest" of stunted century-old trees. "It is also home to engendered trees and plants endemic to the mountain, and is also habitat to the Philippine Eagle and Philippine Cockatoo."
In her frequent travels around the country, Puyat makes sure to spread the message of sustainable tourism and being responsible tourists through leading by example.
Among the tourism secretary's travel must-haves are reusable and environment-friendly items such as refillable tumbler, ecobag and an oxybenzone-free sunblock.
"This is in line with our 'Save Our Spots' or SOS campaign in the DOT which encourages travelers to help preserve the environment in their own little way by using reusable items, thereby helping reduce the carbon footprint of the tourism industry," she explains.
#SaveOurSpots is part of the DOT's overarching campaign for sustainability, called "More Fun Forever," which aims to inspire tourists, businesses and local communities to have a long-term view on tourism by protecting destinations and our natural resources.
The campaign seeks to impart sustainable tourism concepts by providing a more holistic view of the tourism industry to all stakeholders.
Puyat said through SOS, tourists are educated on mindful practices and travel perspectives with a list of things to bring, what to avoid and stuff to remember for your every travel.
The SOS campaign also emphasizes the importance of tourism as it is a source of livelihood for many Filipinos and gives business opportunities that help uplift the quality of their lives.
Puyat has been advocating for sustainable tourism and responsible tourists since day one of her post as DOT chief. Puyat took the helm of the agency during the time Boracay, the country's top tourist destination, was closed off for six months to pave the way for the rehabilitation of the island plagued by environmental and easement issues.
"The neglect and exploitation of our tourism gems is undeniable," Puyat says.
"In retrospect, sustainable tourism is everyone's responsibility. Everyone should be accountable and should take action in protecting these destinations even in our own little ways," she adds.
Boracay was just the beginning of the government's efforts for the rehabilitation of the country's tourist sites. The inter-agency task force composed of the DOT, Department of Environment and Natural Resources and the Department of the Interior and Local Government also visited other top tourist destinations such as El Nido in Palawan and Burham Park in Baguio City to spark the rehabilitation efforts of these sites.
"We started the conversation with the shutdown and rehabilitation of Boracay Island and now we are being recognized internationally for our efforts in the rehabilitation of our famous tourist spots," Puyat says.
Since its closure in April 2018 and subsequent opening six months later, Boracay has become a model for sustainable tourism in the global tourism market, drawing more attention from international travelers as it was voted as the best island in Asia by readers of Conde Nast Traveler, as well as ranking ninth in Travel+Leisure's Best Island in Asia list in 2019.
The DOT was also recognized by the Japan Tourism Awards last year for its efforts in promoting sustainability with the rehabilitation of Boracay.
"However, we still have a long way to go, the rehabilitation continues and there are more destinations that need saving," she points out.
With its continued promotion of sustainable tourism and responsible tourists, Puyat says the country is gaining traction in getting the message across to tourists.
"The overwhelming response, particularly on social media on our #SaveOurSpots campaign, shows that our message of sustainable tourism is already being accepted by local and international tourists," she says.
Puyat emphasizes that the information campaign offers simple practices that are often overlooked by the regular tourist, including how to behave and act at the different tourist destinations.
As the journey to making the Philippines a more sustainable destination for tourism continues, Puyat is reminding everyone, especially the next generation of travelers, to do their part in protecting our tourist spots.
"Collectively, our small acts such as proper garbage disposal, respect for culture and tradition, patronizing local products and practice of zero-waste principles can make a big difference," Puyat says.
"As the next generation of Filipino travelers, you must be at the forefront of taking care of the environment and our tourist destinations. Sustainable tourism starts with you. Together, let's make the Philippines #MoreFunForever."