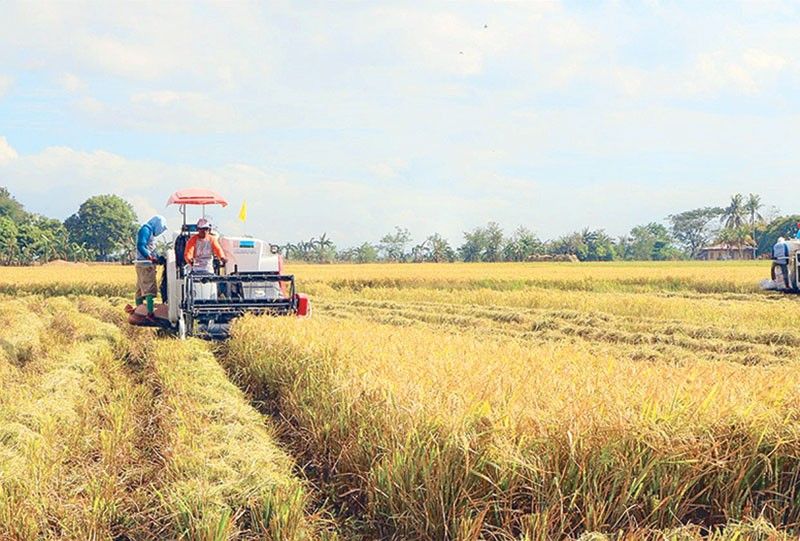 Modern methods towards achieving rice self-sufficiency
(The Philippine Star) - September 15, 2019 - 12:00am
MANILA, Philippines — Despite the estimation of the World Bank that the Philippines has 18.2 percent arable land, well above the global average of 10.6 percent, as well as more than adequate annual rainfall, we remain dependent almost annually on rice imports.
The good news is that Filipino farmers are gradually shifting to hybrid seeds, and adopting the modern methods needed to maximize their potential. In 2004, using Bayer Philippines' hybrid variety Arize® Bigante Plus, rice farmer Myrna Perez-Villa from Bago City, Negros Occidental, instructed her farmers to ground this seed on one hectare of land through broadcast or direct seeding.
"People in our community laughed at me. They said this method would never work," recalled Perez-Villa. Going against the status quo, Perez-Villa pressed on with crop protection products and nutrients. Come harvest time, her one-hectare hybrid rice farm produced 180 cavans.
Perez-Villa then founded the Newton-Camingawan-Para (NECAPA) Farmers' Association which gives farmers the platform to seek support on seeds, farm inputs and most importantly, mechanization. To date, they have 145 active member-farmers.
Through NECAPA, Barangay Taloc was selected as the pilot beneficiary of the Department of Agriculture's Farm Mechanization Program that aims to increase farmer's productivity and efficiency through machines.
On the 200 hectares of rice model farms, 80 percent grounded Arize® Bigante-Plus hybrid seeds, combined with the use of a mechanical transplanter and combine harvester, each hectare produced a consistent average yield of more than 180 cavans.
In the coming season, NECAPA will not only be a recipient of seeds, inputs, and mechanization support; but will expand to become a service provider to nearby farm communities with their experience from the previous season.