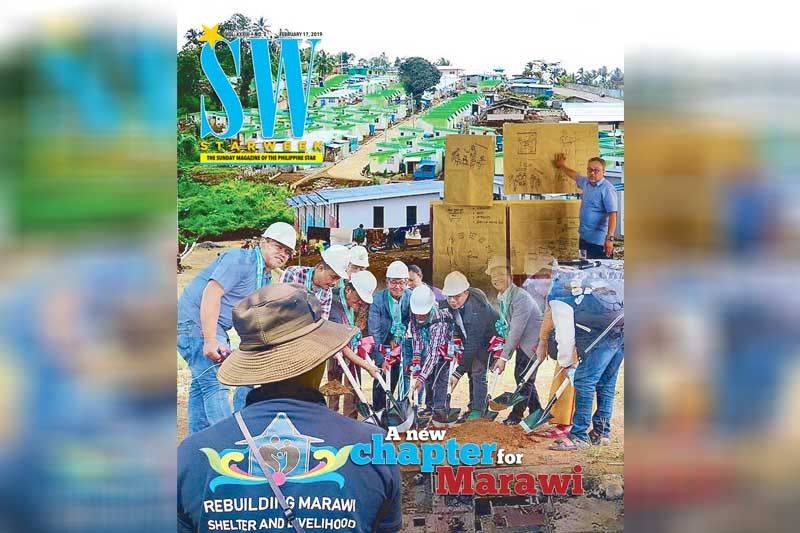 MANILA, Philippines — Amidst the rebuilding of Marawi more than a year after the devastating siege that leveled the once highly urbanized city, the needs of residents are changing. Moving away from being in dire need of basic necessities like shelter, food and water, the people of Marawi are now looking for ways to nourish their soul.
Oliver Pe and Joanne Mosquera are two of many who have committed themselves to feeding the minds of the young people of Marawi by collecting books and other resources from all over the metro, to fill the shelves of the Mindanao State University-University Training Center (MSU-UTC) Library Hub.
"It was a good sign to me that they were asking more than the provisions, more than the basic needs," says Joanne. "It meant their status was already in a different phase."
Oliver adds, "When Marawi happened it was more of a displacement of people. But people forget that one of the things that was also displaced was the infrastructure – schools, hospitals, businesses."
The two met by chance when they both joined like-minded volunteers deployed to Marawi with the Philippine Toy Library, led by Edsel Ramirez, their common friend.
"We met at the airport," says Joanne.
Despite only meeting last year, Oliver and Joanne shared many common links.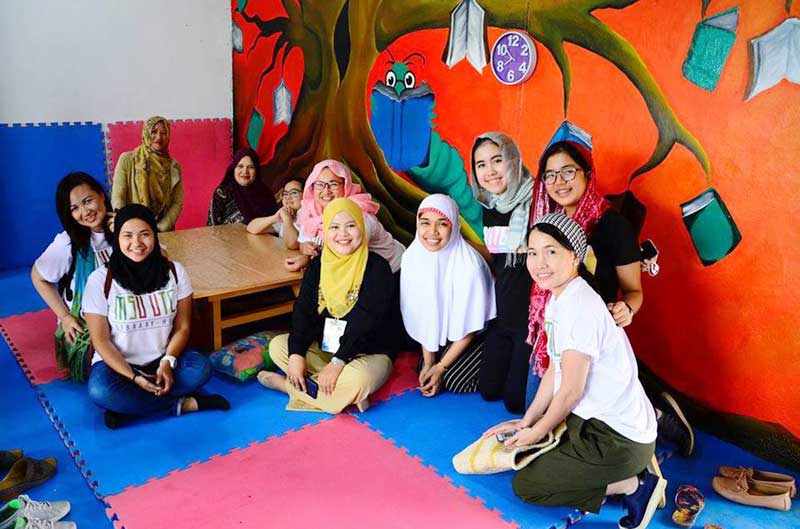 The female volunteers of the MSU-UTC Library Hub project bond with the young women of Marawi.
They both were involved in various volunteer groups in their alma mater, Ateneo de Manila University.
"I'm a much older batch than Joanne," Oliver says. "In Ateneo I also did a lot of outreach and volunteer work." A former banker, Oliver is now semi-retired. His wife and daughter are also active in volunteering and outreach. "Ever since, advocacy has been part of our family philosophy."
Joanne is a lawyer by day who balances her work with volunteerism.
When she was at the Ateneo, Joanne had experience mentoring and teaching public high school students, preparing them for college entrance exams. "That's where my leaning towards education and teaching came from," she shares.
Though her activities took a backseat during law school, she says, "Later on I realized that doing outreach projects balanced me."
Oliver and Joanne found their paths crossing finally in May 2018. "When we were there it was almost the one-year anniversary of Marawi," Oliver recalls.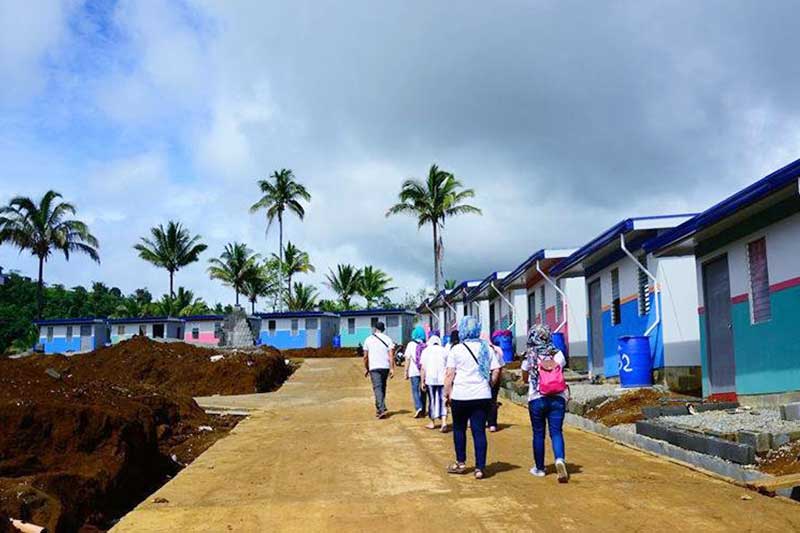 The Library Hub volunteers enter the community.
"When we got there, one of the big issues that we saw was after a year, the children still didn't go to school."
During their first deployment to Marawi, the group met Alyssa Macapodi, a student who spent her extra time serving as a librarian. She made a special request to the group – books and an actual library building for her community in Marawi.
Joanne describes Alyssa as shy, introverted even. But, when she met the group, it was her birthday and Alyssa mustered up the courage to speak up and make a wish.
It was Alyssa's dream for her community that made the Library Hub a reality.
Joanne remembers leaving Marawi that first time and feeling bothered by what she had experienced as she and her companions made their way back home to Manila.
It was this feeling of discomfort that did not let her rest until she could do more for the community that she had just met. "We were moved to do more," Joanne says.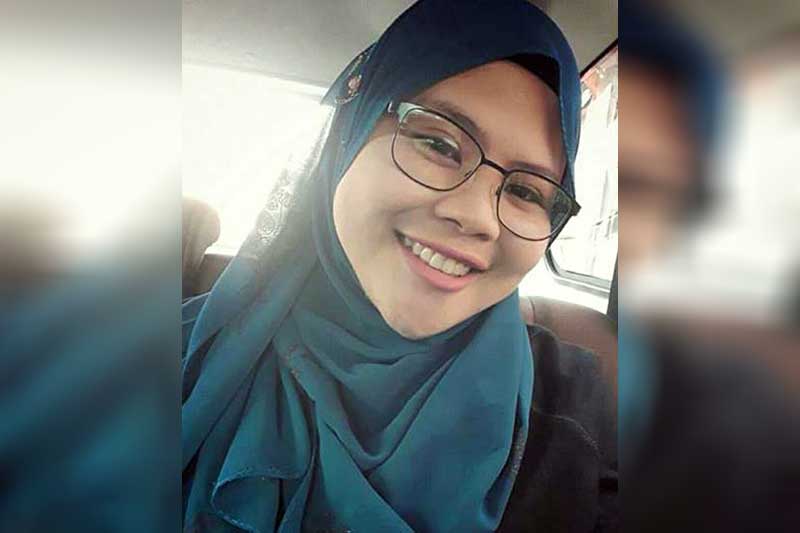 Young librarian Alyssa Macapodi.
Aside from food and shelter, "the children's basic need is education," says Oliver. After missing school for one whole year, the Library Hub is meant to welcome them back and put the students on the right track. "Let's jumpstart your coming back."
The idea was "born out of deep discussion," says Oliver. As they immersed themselves in the Marawi community, they realized that they could not be the ones to decide what the community needed or even how they could help. They had to listen closely to the people of Marawi themselves.
"One of the main components of the cause is there has to be engagement," says Oliver. Throughout their project, the group has made sure to carry out their activities guided by the reality of the Marawi community. "We had to be quite open to what our role was in the community," Oliver adds. They made sure that teachers, families and elders found their own voice in the cause.
While Joanne and Oliver mobilized in Metro Manila, collecting funds for the library and books to fill the shelves, Alyssa got her community together to actually build the library. "The only way you can sustain it is by having a relationship. You create a relationship through commitments," says Oliver on having the beneficiaries contribute their time and effort in putting up the Library Hub.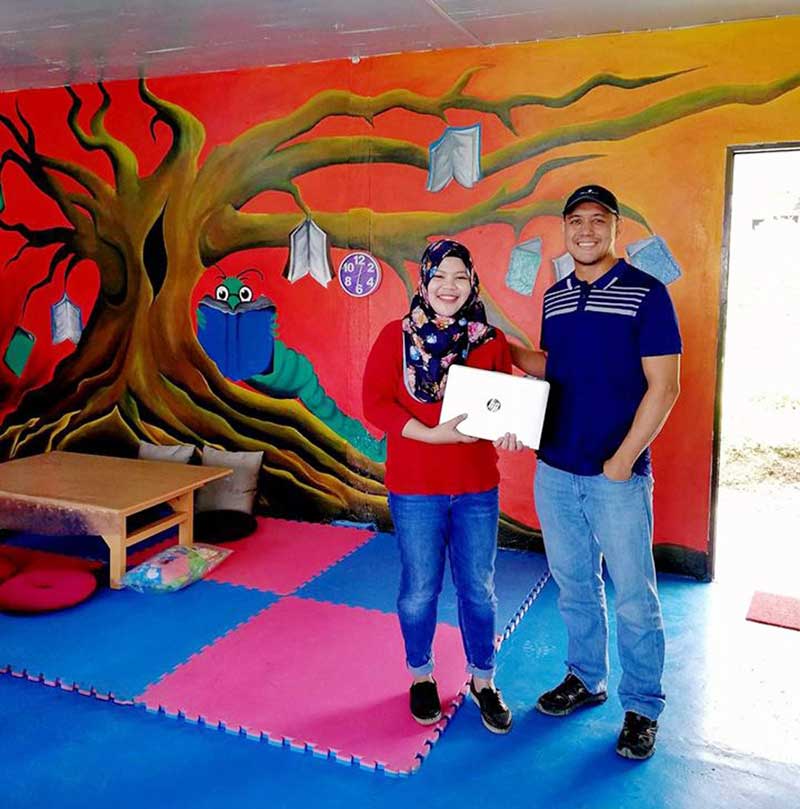 Alyssa at the MSU-UTC Library Hub with Oliver Pe.
Oliver and Joanne both encourage their donors and supporters in Manila to immerse themselves in the community that they are helping. "Go to the beneficiary and find out how they live their lives," says Oliver.
The partners learned a lot from interacting with the community. "At first we thought they just need academic improvement. Through engagement with them we realized nuances."
They were surprised to know that the students didn't just need textbooks, but they really loved reading Harry Potter. They realized how books were really a window to the outside world for the children of Marawi.
Joanne and the other female volunteers bonded over make-up and girltalk with the young women of the community. The intimate moment brought a little bit of normalcy to the girls' otherwise disrupted lives.
Moreover, "it was a big deal that the students had a safe place," says Oliver, noting that many of the students were being targeted by insurgents for recruitment.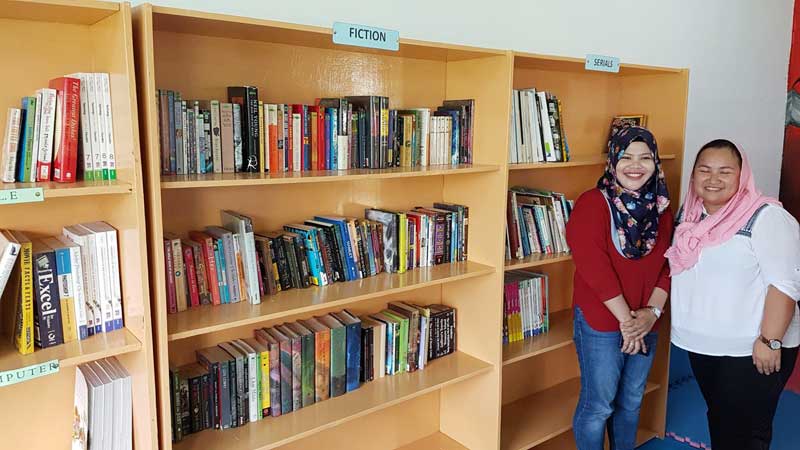 Alyssa and Joanne Mosquera.
Joanne and Oliver, together with friends and supporters and even anonymous donors, were able to bring some 5,800 books to the Marawi Library Hub – collecting them in a matter of months since they committed themselves to the project.
Needless to say, the turnover was emotional. Joanne says she couldn't help shedding a few tears as she heard how much the community appreciated their efforts.
As part of the turnover program, Oliver's daughter Aubrey, a talented and intelligent high school student, offered to create a learning module on computers for the Marawi students, together with some of her friends. "Her advocacy is young women empowerment in the field of technology," says the proud father.
Beyond money and books, the Library Hub group realized that what really mattered was being present with the community – "Listening to them and their ideas, it meant a lot to them."
Though both Joanne and Oliver had taken on the MSU Library Hub as a one-time project, their success has made them realize that many more communities in the Philippines need books and libraries.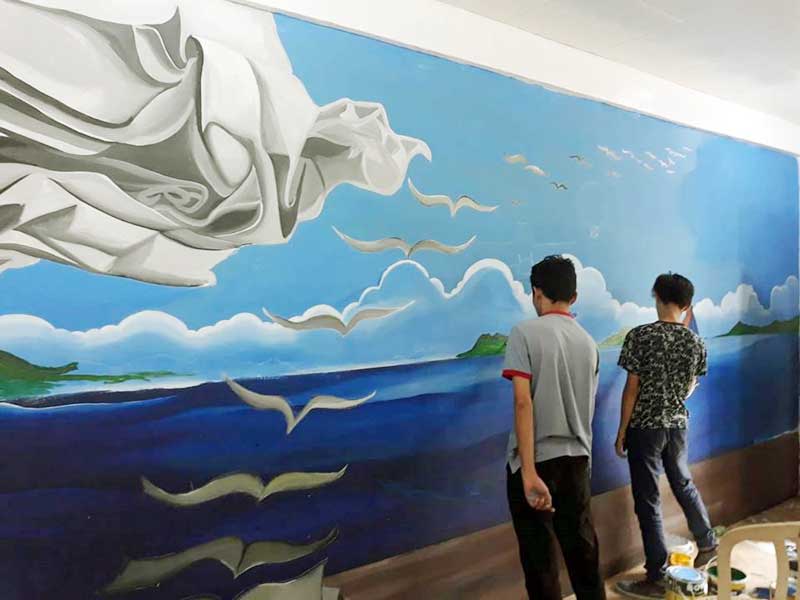 Pages take flight in a mural on the library wall painted by Marawi locals.
"Now that the program has been successfully done, there seems to be this clamor for us to use the same model. Maybe that's the evolution of our project, to move beyond Marawi and see if we can handle bigger things, farther places," says Oliver.
The group is already making plans and forming partnerships with communities in Bakun, Banguet and Lake Sebu, South Cotobato.
Oliver says, "The community wants to know that they're not forgotten. The only way to do that is to bring people to the actual site for them to really meet and interact."
Because of volunteers like Joanne, Oliver and their group, the people of Marawi know that they have not been forgotten by their countrymen as they turn the page on a new day, a new and better chapter of their lives.