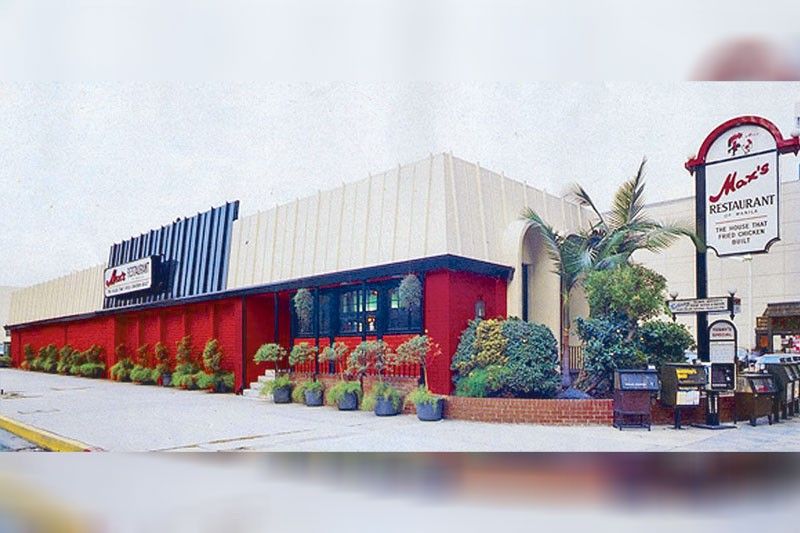 Max's branch on Wilshire Blvd. in Los Angeles, California.
Cheffy's journey: Food cooked with love
MANILA, Philippines — The holiday season saw the kitchens of Max's Restaurant bustling with activity, as families celebrated with their favorite foods. Max's head chef Tobal Desulo oversaw all that activity with experience gained from five decades of being with the restaurant chain.
Desulo started his career in construction, but what he really wanted to be was a chef despite having no formal culinary training, backed only by his love for food. In 1968, he came knocking on the doors of Max's Restaurant and asked to be given a chance. He was assigned to the Ermita branch as a helper, and it was there that he learned about the food business.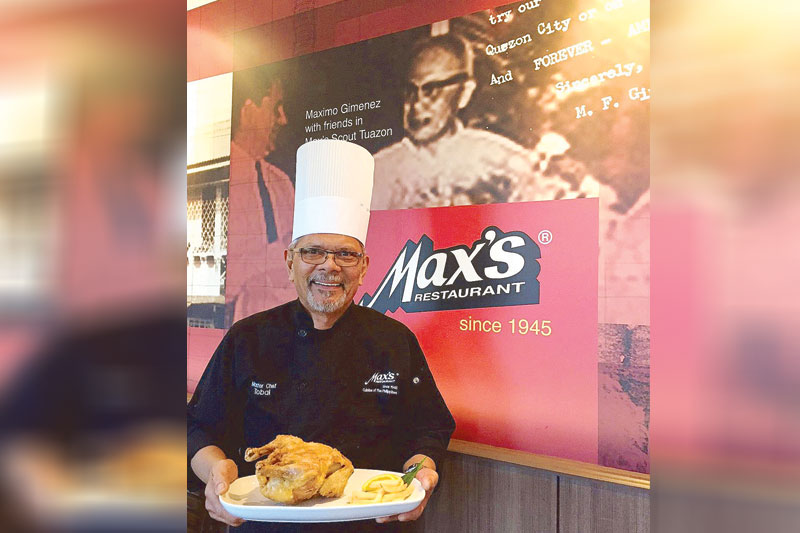 Now 70 years old, Tobal "Cheffy" Desulo has served Max's for 50 years – and counting!
Working behind the counters washing dishes and mopping floors for four years, he was approached by former Max's Restaurant president Edgardo Trota, known as Noni, who saw his potential and invited him to become a cook at Max's Gotesco. Tobal said yes without question. He took this opportunity to heart, dedicating hours every day in the kitchen perfecting the recipes. His skills and dedication were recognized by Noni, who promoted him to head cook when Max's opened a branch in EDSA Mandaluyong back in 1980.
Now known as "Cheffy," the passionate cook shares a time when he had to work nonstop in the kitchen, fulfilling back-to-back orders of customers who trooped to the newly opened branch. Cheffy had to work long hours and handle multiple stations, but he never complained. In fact, Noni had to step in and force Cheffy to take breaks.
"I was still young then so I didn't get tired easily. I did go out and rest when he insisted, but I immediately came back in. That's how much I love my job," Cheffy shares in Filipino.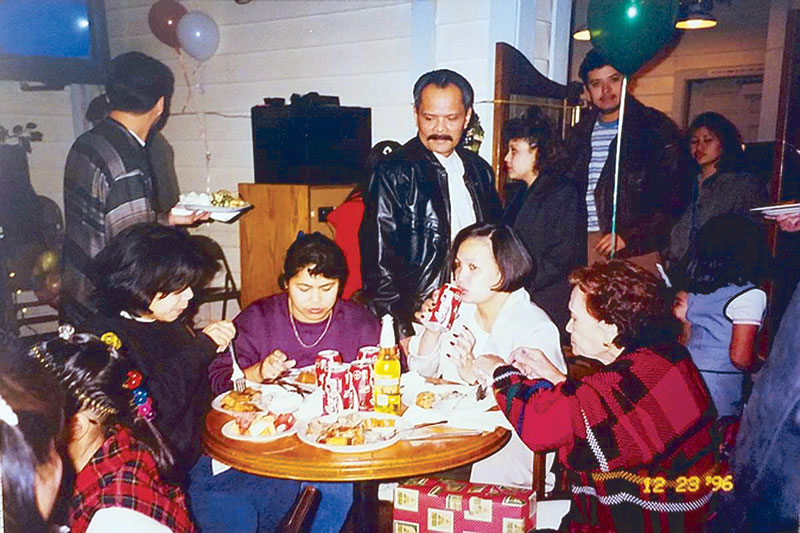 A younger Cheffy attends a party with Max's Glendale employees
They say hard work pays off, and it really did for Cheffy. In 1984, Noni offered Cheffy to be part of the opening of Max's Wilshire in the US. In spite of his apprehensions, Cheffy knew this was a once-in-a-lifetime opportunity for career growth, so he trusted Noni and agreed. This trust was rewarded when Cheffy also participated in the opening of other branches in North America, including Las Vegas where he continues to work to this day.
"I was surprised. I told him that I didn't know how to speak English. He just said 'I don't need you to speak English. I need your skills in the kitchen'," says Cheffy.
Now 70 years old, Cheffy has dedicated most of his life to Max's Restaurant, much of it in the US where he is still passionately continuing his more than 50 years of service.
Interestingly, Robert, Noni's son and currently president and CEO of Max's Group, also had to force Cheffy to slow down a bit and cut down on his hours in the restaurant so he can rest and spend time with his family.
Cheffy's commitment to the company is in memory of his good friend Noni, who has since passed, but who had given him the opportunity to pursue his passion and live out one of Max's Group Inc.'s core values, which is to do things with love. Cheffy is grateful that Noni was able to pass on the importance of treating employees like family to his children, nephews and nieces who are all now managing the business, which includes over 600 stores in the country and more than 50 stores in the US, Canada, China, Asia Pacific and the Middle East.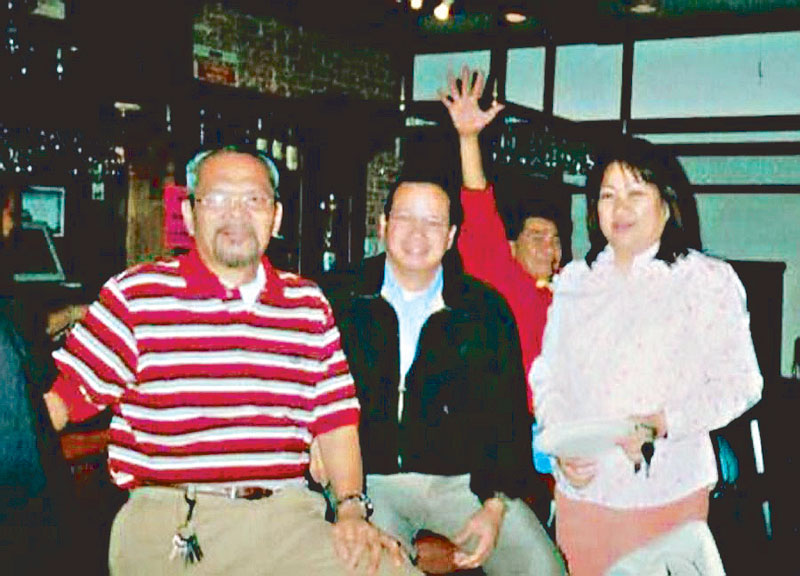 Desulo with the late Edgardo "Noni" Trota who first gave the kitchen helper a chance
"We owe our success to each and every single one of our employees who not just work hard, but work hard with love," says Robert. "If there is one thing we can be thankful for this year as a company, it would definitely be the families we have built within the walls of our offices and stores, the families that have allowed us to delight millions all around the world with food made and served with love."