I won in the ripa!
September 22, 2023 | 12:00am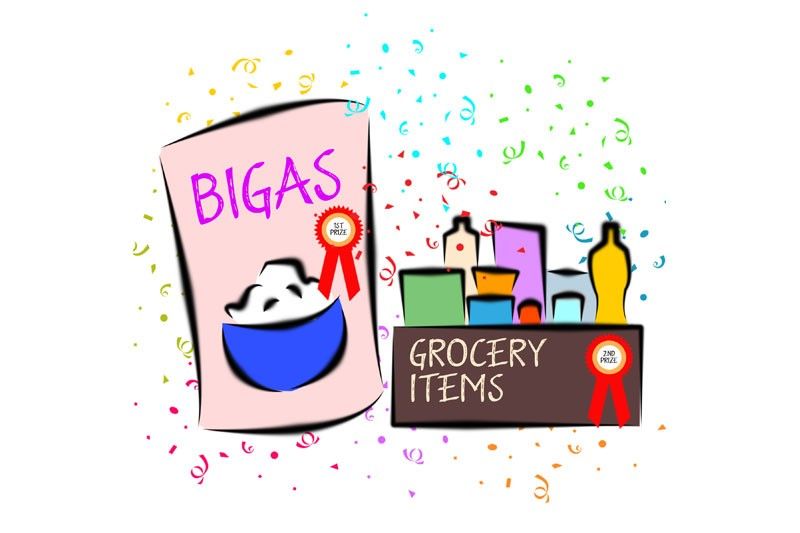 The barrio life has its own rewards — fresh air, fresh produce in the kitchen. Noise pollution is almost unheard of, except of course for the noise of the motorcycles speeding on the narrow street of Gulod or the unexpected top-of-the-lungs bickering in the neighborhood.
I have been domesticated, well, almost, since March when my mother was in and out of the hospital until her passing in May. I must have so loved being in Gulod that my best friend of 28 years Christine Dayrit, whose house in Makati I have been a part of since 1995, is threatening me with a case of abandonment. But I still make time to celebrate life with her in the city. And in some cases, she drops by the house in Gulod to bring me my favorite uni or lechon or whatever I fancy.
Like the other day, she came to the house with a question: "What is ripa, the one that you posted about on FB?" I could have explained it on the phone but she found the perfect excuse to visit me — with a Costa Brava caramel cake — to learn about it.
"It's like a raffle," I said. "You win a prize, like grocery items or a sack of rice if your number is picked." The city girl in her was amazed. And we had a beautiful discussion about ripa — and life.
Ripa is a flavor of barrio life. When the fiesta in Gulod draws near, ripa is in, left and right. It's a numbers game of sorts because you bet on a number for P100 and you will win a sack of rice for first prize and grocery items for second prize. The bets and prizes vary. The winning number is decided upon according to the last numbers drawn from the BINGO shaker. In some cases, the winning numbers are based on the result of the Small Town Lottery, which is the government's legal way to democratize grassroots-based lottery.
Recently, I won in the ripa when Otep Encarnacion, a friend from the barrio, asked me to pick a number. He came to the house bearing a box of grocery items that included cooking oil, soy sauce, patis, vinegar, instant noodles, canned goods and biscuits.
The happiness I felt when I won in the ripa was indescribable. I'm not kidding.
I was happy because I remembered my late mother with fondness. In our many days of want, Candida always prayed to win in the ripa because that meant we would have something on the table come the feast day of St. Raphael. And even when life became a bit comfortable for us, she still picked a number and prayed still to win. "It's always a good feeling to win," she would say. She was correct.
She did not win many times in ripa and in life. But she was never a sore loser. My mother instilled in me that losing, like winning, is a part of the game of life. In winning moments, she lectured on magnanimity. When the odds did not favor me, she said to keep my head held up high. Like she would console me when I had a bad breakup and say: "Ganyan talaga ang buhay, ma-i-in despair ka minsan. Pero tuloy ang buhay (Life is like that, you will be in despair sometimes. But life goes on)." She was always privy to the affairs of my heart.
One time, I fell in love with someone whom I courted for seven long years. When my mother felt my efforts were going nowhere, she gave me some words of wisdom: "Huwag mong ipagsiksikan ang sarili mo sa taong 'yan. Maliban na lamang ang tingin mo sa sarili mo ay sardinas at ang buhay mo ay nasa loob ng lata (Don't force yourself to that person. Except of course if you think your life is like the sardines in the can)."
Natauhan ako. It was when I kept a distance that love found me. The seven-year wait was all worth it. The first to celebrate was Candida.
I was happy when I recently won in the ripa because it made me navigate memories of the joys and hardships of our life. In our hand-to-mouth- existence days, my mother once won a basket of food. It was more like a basket of blessings, a basket of grace from God. She fished some coins from her piggy bank to pay for her bet. It paid off because her number won. That day — and in the few days to come — the food on the table was different. There was bounty on the dining table for a week. The succeeding days, my mother did not bank on luck. She was back in the rice field with my father. She and my late father always told us that hard work is not an option to better our life. Hard work is the key, the only option to a life of plenty, they said.
Hard work for them meant being awake early in the morning to toil in the field. If their children were still in bed long after the crowing of roosters at dawn, they would wake us up. "Nalalampasan ng biyaya ang tulog pa kapag tirik na ang araw (Blessings walk past those who are still sleeping when the sun is up)," they said. So at dawn, their children were already up sweeping the yard, cooking rice or boiling kapeng barako in the makeshift wooden stove or reviewing lessons for the day's classes.
The discipline they instilled in us somehow reaped its own reward. We won in the ripa of life.
Modesty aside, I have been lucky to win raffle prizes many times. But the joy of winning in the ripa is different. I won a round-trip Business Class trip to New York and a ticket for two to Seoul but the joy of receiving my ripa prize of cooking oil, toyo, suka, patis among other condiments brought me to the moon. Perhaps because my mother's happy memories were in the ripa box of grocery items.
I won many a weekend stay in five-star hotels but how come I jumped for joy when Otep brought to the house my prize? Perhaps because in my ripa win I also won memories of my mother; and that connection spelled incomparable warmth and joy.
I will always be thankful for winning an iPhone, a MacBook Air and cash prizes in many raffle draws but my joy in winning a box of grocery items that night was immeasurable. Perhaps because in it was the memory of my mother's immeasurable love.
If my mother were alive, she would step on a stool to arrange the bottles of cooking oil, soy sauce, fish sauce and vinegar in the cabinet above the kitchen sink. She would hum a song and sing her joy. She would smile and thank God for my win.
I miss Candida every day, in my every waking moment. She made me win in the ripa of life. *