Why each day is an answered prayer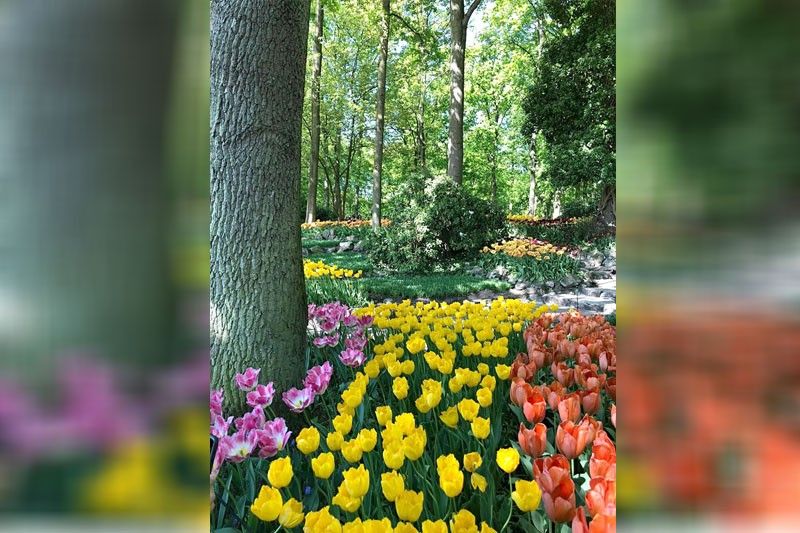 "Notice all of the prayers in your life that have been answered."
I recently came across an IG post that was not pink, blue, red, green or yellow but bursting with all the colors of truth: How much of the life we live now is the result of answered prayers?
And have we thanked the One whom we implored with these prayers for His answers?
Most of us are blessed with lives full of answered prayers. And we pray every day, many times a day. Whether for a basketball game or a life-changing decision. Thus, it is safe to say, every year, we are the recipients of 365 answered pleas.
The gift of life is one answered prayer. Every day. This morning, I immediately opened two presents when I woke up. My eyes — which led to the outpouring of more gifts. The gift of life, of sunlight, a beautiful day, seeing my loved ones, seeing good news on the front pages and television; the gift of taste and the gift of being able to enjoy many bites without disobeying the doctor; the gift of smell to appreciate all the roses.
What a string of beautiful gifts from an answered prayer the night before, a prayer for tomorrow. Every tomorrow is a fulfilled prayer, whether for a six-day-old or a 100-year-old.
Every car trip that ends in the safety of one's garage is an answered prayer. And they say that every time a plane lands, a promise is made. Bet you most everyone on the plane was praying for a safe landing — especially in bad weather — and every time that happens, a thanksgiving promise is likely made.
I remember that in the mid '80s, when my son Chino was a baby, I was assigned to cover President Cory Aquino's meeting with then rebel and former priest Conrado Balweg in his turf, the Cordilleras. We were on board a helicopter gunship, a helicopter that was open on both sides with soldiers poised on either side with their hands on a machine gun with a belt of bullets stringing from it.
At first, I was transfixed by the view of the mountains etched against the blue skies and how seemingly close to them we were, till one soldier remarked matter-of-factly that hidden among the trees in the mountains were rebels also poised with their guns. But not to worry since we were on a mission of peace, he added.
Bigla akong natakot. It suddenly struck me like the wind from outside the chopper that I wasn't a tourist on a scenic helicopter ride but a woman on a mission. To cover a historical event in the young democracy we were in at the time. But there were risks — mechanical, human, the weather, a misunderstanding between forces. I prayed hard to God to bring me back home alive because my baby needed me very much still. Thank God the peace talks went well.
And, my "baby" is now 35 years old. (And I think he will always need his mother.) Thank God for that, too.
***
Every time we have annual physical exams, or even antigen tests, we pray for good results. And though sadly, there have been significant times when the results weren't good for our loved ones, most of us have been blessed with results that were the answer to our prayers.
In the '90s, I was diagnosed with a pituitary microadenoma that was less than one centimeter in size (micro) and benign (non-cancerous). But since it was in the area of the brain, I still wished it were not there. At about that time, Mercy Tuason, who would later become ambassador to the Vatican, invited me to interview Sister Briege McKenna, an Irish nun. I had not told anyone outside my family about my pituitary microadenoma but I was looking forward to interviewing Sister Briege for my column. I love meeting people.
I didn't know Sister Briege was a healing nun but the sight of her alone seemed to be calming and healing already. After the interview, Sister Briege prayed over all of us. I don't remember now if I told her my concern. But when I had a follow up CT scan a day later for my pituitary microadenoma, it was gone. Vanished.
Thank God.
***
Sometimes, the answers to our prayers are unseen.
Even in Ukraine, a Facebook post by one Anatolie Cernii that has gone viral implores others, "Don't stop praying."
"Sometimes, something unexplainable happens, as if an invisible hand really diverts bullets and shells from us and they fly past us."
In 2012, I was part of a tour organized by Singapore Airlines to Santiago de Compostela in Spain. The highlight of our trip was a visit to its 11th-century cathedral, which has about 18 chapels. Most visited of these chapels is the one with the statue of St. James, whose back the pilgrims embrace. Before you reach the statue (underneath which is the tomb of St. James and his two disciples), you must ascend a steep flight of stone steps — nay, slabs.
After ascending the stone steps to the statue, I offered to take the photo of a dear friend with it as she had taken mine. Since I was first in line, I took a few steps backward in order to get the best angle of the rare photo-op. I didn't realize I was at the edge of the landing and had stepped back into thin air. But just before I could fall down the heavy stone steps to life everlasting, a pair of strong arms lifted me and set me upright. I turned back and saw no one.
Maybe he/she hurried down the steps. But no one in our group saw him or her, either, just that I had fallen backwards and just as quickly steadied myself again, which is rare for a clumsy person like me. Up to now, I do not know to whom those arms belonged. Just that I had lived to take the photo and tell my story, and take more trips to more eye-catching sights around the world.
Thank God.
An answered prayer that led to more answered prayers. I have always believed in what my late mother-in-law Lutgarda Quintans Ramirez once told me, "To travel is to see God."
***
Today, the day I first opened my eyes as I was lifted from my mother's womb many summers ago, I thank God for the answered prayers that are like pearls strung into a multi-layered necklace around my neck (which has added lines, too), a pearl or two added each day. My prayer is that who I am and what I do will also be an answered prayer for others.
Thank you Lord for answered prayers and the gift of an opportunity to be an answered prayer myself.
(You may e-mail me at [email protected]. Follow me on Instagram @joanneraeramirez.)