Bouncing back sunny & safe
September 7, 2021 | 12:00am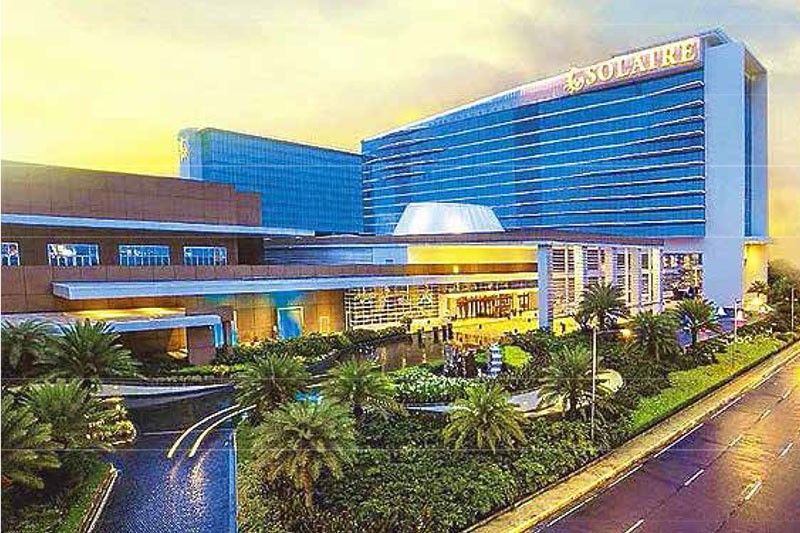 The tourism and hotel industry suffered heavily during this COVID-19 pandemic.
The country was already enjoying a healthy boom in tourist arrivals when the pandemic struck — a black swan event, indeed. It had 8,260,913 visitor arrivals in 2019, an increase of 15.24 percent from the previous year, and was ready to meet a target of 9.2 million visitors in 2020.
Foreign tourist arrivals and visitor receipts plunged by as much as 83 percent in 2020 due to strict border controls and COVID-19 protocols when the country was placed under a state of national emergency and various levels of community quarantine. Foreign tourists in the country were at 1.32 million, an 83.97 percent drop from 2019's 8.26 million.
Revenue generation is the main impact of tourism on the hotel industry, followed by labor or employment generation. Where revenues and profits suffered, so did jobs. Hotels were hard-pressed to stay open or operate during the months of the lockdown.
Hotel occupancy rates in Metro Manila alone fell to 25 percent in early 2020, when the whole of Luzon was under enhanced community quarantine (ECQ) — from an impressive 71 percent in the second half of 2019.
The rest of 2020 saw hotel occupancy rates at around 30 percent. It was projected that for 2021, there would be some recovery due to the vaccine rollout and relaxing of travel restrictions, but occupancy would still be below 50 percent.
In 2021, however, hotels were surprisingly fully booked. But that was because the Overseas Workers Welfare Administration or OWWA took over these hotels for quarantine requirements of returning Overseas Filipino Workers (OFWs), as well as for returning non-OFW Filipino travelers.
In fact, when a proposal was made to convert these hotels into isolation facilities or temporary hospital facilities for COVID-19 patients, Arthur Lopez, president of the Philippine Hotel Owners Association (PHOA), said in an interview over state television that they couldn't just give any hotel. He pointed out that the OFWs would suffer, that hotels were fully booked, and that they couldn't just mix quarantined guests with non-quarantined ones.
Lopez also added that hotels had already lost about 80-90 percent of their revenues since 2020, and that the charter by OWWA for returning OFWs was only enough to pay for bills and for the salaries of employees.
The PHOA recently held a webinar entitled "How Philippine Hoteliers Navigate the COVID Crisis to Survive," which I had the honor of hosting, and which counted as its guests Finance Secretary Sonny Dominguez, Foreign Affairs Secretary Teddy Locsin Jr., Tourism Secretary Bernadette Romulo-Puyat, Presidential Adviser on Entrepreneurship and Go Negosyo founder Joey Concepcion, and independent health reform advocate Dr. Tony Leachon.
In this webinar, Dominguez gave the assurance that the government was doing all it can to support the revival of a more robust hospitality and tourism industry and that it was ready to support the growth and revival of local businesses through expanded credit, lower interest rates, and fiscal prudence. He cited the CREATE law (Corporate Recovery and Tax Incentives for Enterprise Law), which will generate more cash resources for businesses to sustain employment or to build investments.
Dominguez also commended the PHOA for leading the way in ensuring that hotels responsibly adhered to the highest levels of hygiene and safety, which are very crucial in regaining consumer confidence.
The Solaire Resort and Casino overlooking Manila Bay at the Entertainment City in Parañaque is a prime example of how integrated hotel-resorts have maintained the highest levels of hygiene and safety without giving up the luxurious amenities that patrons can confidently enjoy.
With its S.A.F.E. For You program, Solaire has pulled out all the stops to let customers and guests enjoy the five-star experience with a safety seal of approval.
According to Tom Arasi, the hardworking and hands-on president and COO of Bloomberry Resorts Corp., owner and operator of Solaire Resort and Casino, they were not taking any chances when it came to safety, and that they had all areas covered, from the property entrance to the check-in counters, to the rooms and other facilities, to the restaurants and casino.
Guests can always enjoy worry-free stays, dine-in comfort, and risk-free thrills, says Gianpietro Issepi, Solaire vice president of hotel operations. Each area of the resort-casino is constantly being tested and sanitized. Guests can always come back and rest easy knowing that Solaire is safe for them.
For sure, my good friend, Bloomberry chairman and CEO Ricky Razon, leaves no stone unturned when it comes to the paramount safety and well-being of his customers, clients, and employees. Considering, too, that he led the private-sector effort in pooling and procuring Moderna vaccines from the US pharmaceutical firm.
Solaire Resort and Casino itself is a vaccination center offering drive-through services.
Just recently, the Solaire-ICTSI Mega Vaccination Center opened along the New Seaside Drive (Nayong Pilipino) in Parañaque, hosting eight ambulatory vaccination centers and 30 drive-through booths with the capacity to vaccinate at least 15,000 persons a day.
This is just a way for Solaire to help the industry and the country bounce back, especially when the post-pandemic era comes.
Because, if there is no confidence in the hospitality industry and in the tourism industry, then the country will just sink into the abyss — where it is anything but sunny and safe.