The best of Spain at Txoko asador restaurante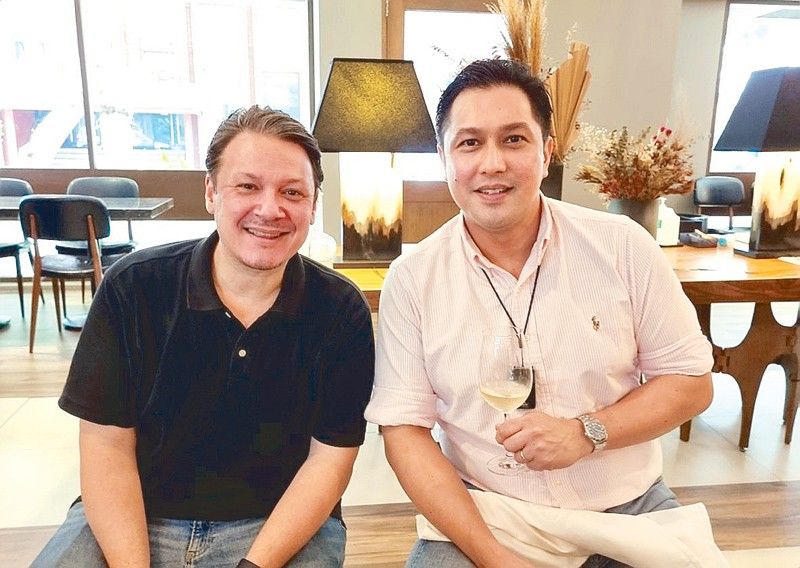 Txoko is a Basque type of closed gastronomical society where men meet to cook, eat, and socialize. These can be found not only in Spain but also in almost any city with a significant number of Basques. It is also the name of the reopened Spanish restaurant in Makati City.
I actually tried Txoko right before the March 2019 lockdown and never got the chance to write about it. They now accept dine-in customers and follow strict health protocols. They also accept takeaway orders.
It was nice to taste my favorite appetizer again, pan con tomate y jamon. This is a wonderfully light bread pillow stuffed with tomato foam and wrapped with Spanish ham. It is doused with olive oil right before devouring the bite-sized pillow for an amazing explosion of flavors.
Txoko's owner/chef Miguel Vecin (other partners are Carlo Calma Lorenzana, Bobby Tenchavez, Tinchu Gonzalez, and Randy Libre) is also the man responsible for Tierra — those delicious Spanish sausages you can buy in the supermarkets. He has created a delicious chorizo ala parilla that can only be ordered in Txoko. He created two new dishes also: baked oysters with chorizo butter and patatas bravas. I am not a big fan of patatas bravas but Txoko's version is something I would look for. It is a light and crisp strip of potato topped with two sauces that can be sliced into three perfect bites.
The paella campero is an interesting mix of chicken, chorizo, mushrooms, and crispy chicken skin! Another new dish is their grilled lengua or ox tongue, something I do not eat but my friends said it was extremely tender and tasty. Three dishes I have tried before are still on their menu and very popular. The first would be a customer favorite — a quarter of suckling lamb; second is one of my personal favorites — their heavenly crab cannelloni; and the third is their quarter Spanish suckling pig imported from Segovia but one may opt to order the local suckling pig if they wish to.
Boca Juan Filipinas provided the wines that were paired with our dishes.
It's been a while since I was in this excellent Spanish restaurant and was so happy to dine here again. Do drop by and check out their really good food. I will be going back there very soon as I have so many more dishes to try out!
* * *
Txoko - Asador Restaurante is located on the ground floor of 1229 Esteban Street, Legaspi Village, Makati City. Call (0956) 047-3224 for reservations or inquiries.
* * *
Follow me on Instagram @pepperteehankee.