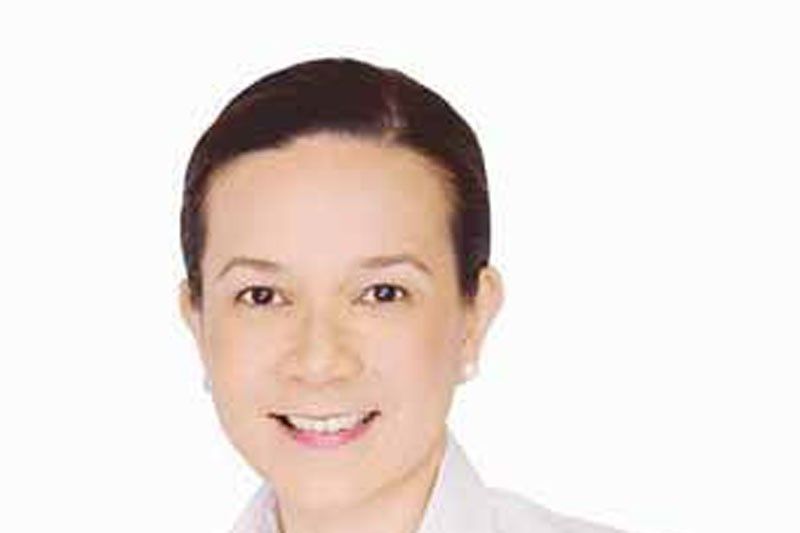 Though we owe an immeasurable debt to heroes from our historic past, we are also privileged that a multitude of them still walk in our midst. Several do battle in utter anonymity, but with no less courage.
Last Friday, April 9, we marked "Araw ng Kagitingan" (Day of Valor), a tribute to Filipinos and their American comrades who endured the unspeakable in the infamous 140-kilometer (87 miles) Bataan Death March to Camp O'Donnell in Capas, Tarlac in 1942. According to historical estimates, only 54,000 of the 76,000 prisoners reached their destination.
We have been in a long march for over 365 days now. Many of our compatriots are also falling by the wayside. But many continue to man the fort so that we can march on. Some of these heroes inspire us even if they are no longer by our side. Many of them are very much with us, sparking hope and the will to endure — till our liberation from the pandemic dawns.
Sen. Grace Poe
"I will always look up to my father. Not just because of what he achieved as an actor, but also because of who he was as a person. He always put others first and never hesitated to share his blessings. His compassion and humility guide me to this day. But recently, I've found new heroes to admire, and those are our frontliners. They are out in the field keeping us safe and saving lives. They risk their lives every day and deserve to be recognized on the day dedicated to the heroes of our nation."
Sen. Joel Villanueva
I have a lot of heroes who I look up to. No. 1 would be my dad, Brother Eddie Villanueva. I also look up to Spud Webb, the 1986 NBA Slam Dunk champion. Everyone from UST calls me "Spud," not Joel or Emmanuel, or even Villanueva.
Just like Spud Webb, who stands 5'7, I'm always the shortest guy whether on or off the court. Most of the time, dehado ako, but I just find ways to fight it out and be better every single day.
Anna Mae Lamentillo, chairman of Build, Build, Build
The COVID-19 pandemic continuously shows us that the acts of selflessness and sacrifice of our healthcare frontliners — our doctors, nurses, dentists, emergency medical technicians, laboratory technicians, and swabbers who risk their lives and that of their own families — so that the rest of us may survive the pandemic. I also have the highest respect for all the constructions workers — our carpenters, welders, plumbers, electricians, and heavy equipment operators — who continue to build despite the danger of infection.
Jojo Concepcion, businessman
Heroes can mean so many things to so many different people. For me, heroes are people in our lives who inspire us to become the best person we never thought we could ever be. They drive us to constantly give the best of ourselves in all situations and to always go the extra mile in all that we do.
The first to come to mind are my parents Ronnie and Menchu Concepcion, who have instilled in me the passion to genuinely care about people and the ability to constantly look for ways to create change for the good of others.
Second are the selfless individuals who give their all and sacrifice great lengths, often taking risks, to provide for their loved ones. At the height of the first lockdown in March 2020, was the loneliest period of my life as we had just shut down temporarily the business that we had built for over 60 years, I encountered a story of such an individual. It was the eve of my birthday then and as I wondered what would happen next. Then I was gifted with a story about our office lady guard who endured walking 20 kilometers a day to work and back to her home. As the sole breadwinner in the family, she could not stop working, she needed to put food on the table to feed her family, despite all limitations, she remained positive and courageous to make ends meet. Realities like this and people like her — heroes like her — inspire me to do more.
These heroes have and continue to inspire and push us to give the best of what we have to offer. There is a greater purpose when we say we build better lives, and that is to become an inspiration to others so they themselves may pursue building better lives for others and working towards the greater good of all.
Rina Go, restaurateur
My heroes are my dad Henry, my mom Aurora and Audrey Hepburn.
My father taught me the difference between intelligence and wisdom, and that a man's moral fiber must always be intact. He showed courage in order to be self-made, while not needing to be praised or glorified even if he helped countless people.
My mom's career was focused on helping the marginalized through her devotion to family planning programs, which started during the'60s when it was controversial and even if she was a socialite.
And third, Audrey Hepburn. When she walked away from the glamour of Hollywood, she worked for the UNICEF for $1 a year.
Rafa Manalastas, student
A hero is someone who saves people.
My heroes are "Tunip" and "Captain Barnacles" (from The Octonauts) because Tunip is cute and Captain Barnacles is cool, brave, and strong.
My real life hero is my dad (Brandel) because he has muscles and he defends me. *