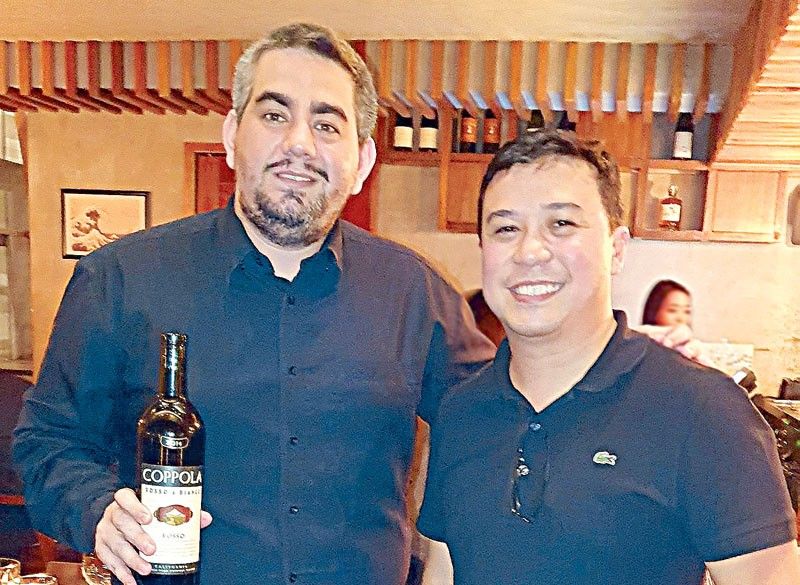 Philippine Wine Merchants' Jorge Joseph and Nikkei's Carlo Gordon Lorenzana.
Pepper Teehankee on a Leica C Digital Camera
THE PEPPER MILL
-
Pepper Teehankee
(The Philippine Star) - February 4, 2020 - 12:00am
Chefs Juan Barcos and Christian Cejas flew in from Argentina to present their new dishes at Nikkei Rockwell in Makati City. This Japanese-Peruvian restaurant has been one of my favorite haunts since it opened.
Dinner started with the refreshing Yellow Tiradito, which was halibut with limejuice, yellow sauce, and sweet potato strings that gave the dish a wonderful contrasting texture. Next was the Salmon Belly Truffle Nigiri served with truffle oil and fried nori. This dish proved that truffle, wasabi, and soy sauce could actually be a good combination.
Then came the Ceviche Wasabi with white fish, leche de tigre, onion, cilantro, chili, sesame oil, and pistachio. Served next was a crisp potato-wrapped prawn with light foam and ponzu sauce, which was probably my favorite that night.
To cap the great dinner, we were served Skirt Temaki, a US Wagyu hanging tender with nori, sushi rice, and candied garlic; and Iberico Secreto with green miso paste, hoisin, and apple chutney.
The unique dessert was tamago (yes, a fried scrambled egg coated with sugar) served with ice cream, which I found strange but happened to like it and would probably order it again.
Jorge Joseph of Philippine Wine Merchants presented and discussed the selection of wines that night. These included Freixenet Cordon Negro Brut Cava from Spain, Yalumba Y Series Chardonnay from Australia, Le Grand Noir "GSM" and "Viognier" from France, Kir Yianni Paranga white and red wines from Macedonia and Francis Ford Copolla Rosso and Bianco "Pinot Grigio" and "Rosso" from the Napa Valley.
The sponsors of the night were Philippine Wine Merchants and Mida Food.
(Nikkei has branches in Rockwell, Makati City and at The Podium in Pasig City. It also has Nikkei Nama Bar in BGC and on Rada Street at Legaspi Village, Makati City.)