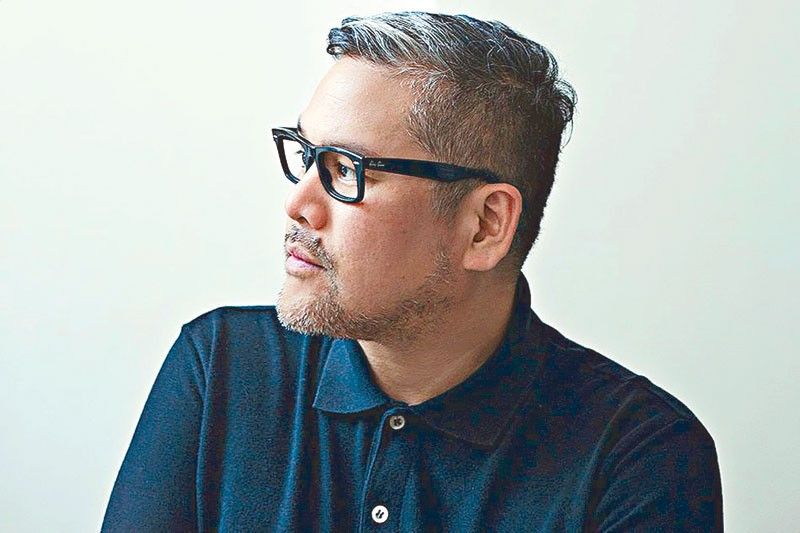 His Top 10 pieces of advice for young designers
Rajo Laurel, one of the top fashion designers in the Philippines, has been in the industry for almost 25 years. His craft was enhanced through his training from the New York Fashion Institute of Technology and Central Saint Martins in London. His genius has earned him many local and international accolades, both for his creativity in fashion design and for his entrepreneurial savvy.
Rajo's many accomplishments have paved the way for his name to be recognized in the international market.
As both a designer and an entrepreneur, Rajo has expertly found the balance between artistry and business. He heads the creative arm of several companies namely Rajo Laurel Enterprises, a design-driven couture house; Laurel et Ross Enterprises, a corporate uniforms company; House of Laurel Inc.; and the Rajo! stores, Rajo's venture into ready-to-wear.
His designs are beautiful, sensible and competitively priced. His workmanship bears the distinct characteristic of an artisan who knows by heart his art.
For this week's Wordsworth, Rajo shares pieces of advice for young designers.
1. Get a proper Fashion education. With any career path that one takes, a solid foundation is important. By educating oneself in one's chosen career, one should equip oneself for the challenges that lie ahead.
2. Learn how to make clothes. Let's start from the basics. If you want to become a designer, it is important to learn how clothes are made. This is so important as ideas remain only ideas unless you can make them come alive.
3. Don't be in a rush. The value of taking one's time is so vital in the entire process. Take a step back and evaluate the situation as there are so many elements to consider when you enter the life of a designer.
4. Get an internship or become an apprentice. There is a vast difference between what one learns from books and in school, and what happens in real life. I learned the most valuable lessons when I was an intern and when I became an apprentice. Being in an actual design house gave me so much perspective.
5. Fall in love with math. There is no escaping math, especially in the world of design. So, I suggest that you make peace with the idea of having a healthy relationship with math as you will need it almost on a daily basis — from making your patterns, to making sure that your inventory is sufficient to balancing your books. Math is needed in all aspects of design.
6. Do your research. Find out what's out there so you can get a better footing on how you want to position yourself. It is also vital to research on how you are going to make your designs, where you are going to source your materials to make these designs, how you are going to sell or distribute your products. All these are very important.
7. Create a business plan. In my case, this was very helpful as I wanted to create a roadmap for my ambitions. The reality is that fashion is a business and one must treat it as such. If you wish to survive and thrive in this environment, you need to prepare and plan properly.
8. Be true to yourself. The world of fashion is extremely filled with white noise, where everyone is trying to get everyone's attention. I think that it is extremely important to know why you are doing this and what you are trying to say. This internal conversation is key as it's likened to your inner compass as this will navigate your direction continuously.
9. Be practical. Designers are dreamers by nature; however, it is important to be reminded to keep your feet on the ground. The realities of practicality should guide you as this will help your longevity and consistency.
10 Have fun. This for me is one of the best pieces of advice that I can ever impart. Fashion is fun and that should be at the core of why we are in this chosen career. If it's not fun, then we should take a step back, breathe, and change the direction to make it fun for everyone. *
(Rajo Laurel Enterprises and House of Laurel Inc. are located at 6013 Villena corner Mañalac Street, Barangay Poblacion, Makati City. The Rajo! Stores are located in Power Plant Mall, Shangri-La Plaza Mall and Vertis North Mall; Laurel et Ross is located at 6122 Osias Street, Barangay Poblacion, Makati City.)