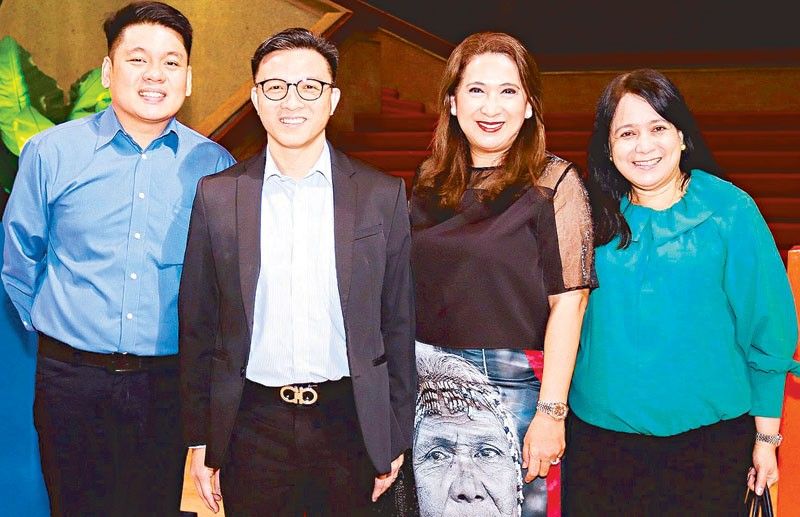 Philippine Airlines' Kit Javier, Eugene Go, Ria Domingo and Pinky Custodio.
What's responsible tourism?
The Philippines' natural wonders are truly worth a visit. Both local and international travelers enjoy discovering and rediscovering these sites.
With this, the Tourism Promotions Board (TPB), the marketing and promotions arm of the Department of Tourism, recently mounted the Philippine Travel Exchange (PHITEX) and MICECONnect 2019, which connected local and international travel professionals to further boost Philippine tourism.
Carrying the theme of "Philippine Tourism: Trailblazing Responsible Travel and Inclusive Growth," TPB sheds light on how the Philippines is revolutionizing its tourism industry by making it more responsible, inclusive and sustainable.
A welcome dinner was held at the Philippine International Convention Center for the delegates of the two events.
Now on its 18th year, PHITEX, considered to be the biggest travel trade event in the country, attracted over 200 sellers and 200 buyers for its half-day business-to-business session between foreign buyers and local sellers.
During the event, industry leaders discussed new trends in tourism marketing and marketing strategies in mature and emerging markets. Speakers included Make A Difference Travel co-founder Thomas Graham, EON The Stakeholder Relations Group chief innovation officer Carlos Mori Rodriguez, and Philippine Trade Training Center-Global MSME Academy deputy executive director Nelly Nuezca Dillera, who ended the seminar on how the Department of Trade and Industry is building capabilities for halal development and certification.
Meanwhile, MICECONnect 2019 featured sessions for Philippine and foreign buyers. Delegates were also treated to post-event tours to Iloilo City, Bacolod, Davao, Boracay, Cebu, Bohol, Palawan, Tagaytay, Manila and Batangas.