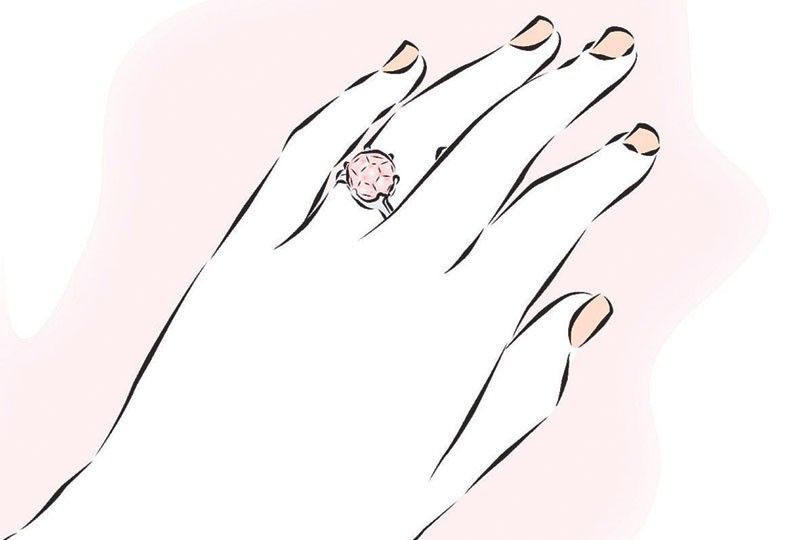 Illustrations by JAYMEE L. AMORES
'Ber na: Have you fulfilled your New Year's resolutions yet?
September isn't just the start of the prolonged Christmas season in the Philippines.
It is also the start of the end of the year, a time to take stock of how much (or how little) we've accomplished till the fireworks ring in the New Year on Dec. 31.
Have you fulfilled your New Year's resolutions already? Those you made at the stroke of midnight in 2018, just before the dawning of 2019? Whew, that was nine months ago.
Usually, a mid-term evaluation is what we undertake in the course of the year, but I think a third-quarter reckoning is just as important. It tells you if you have a lot of catching up to do or if you're already doing things right. If resolutions have become realizations. A glowing report card on the third quarter isn't a sign to rest on one's laurels, though — after all, the remaining 90 days is still 90 days too many.
In temperate climes, summer ends the day September begins. Cooler breezes soothe those scorched by the summer heat; September is like the shade that welcomes you after you've walked a mile in the sun. Not hot, not cold, September is the interregnum between two fiery seasons — the perfect time to remember what has just gone past, and see with vivid anticipation the colors and gaiety of what will soon come.
Soon, the pastel colors of September will turn into vivid flaming hues of orange and copper — a hard-to-miss sign, much like a horn tooting loudly, that the year is drawing to a close. Soon, there will be leaves from the year just past to sweep and cast aside. Then the trees will be bare, and it will be time to welcome a new year and start anew.
Again.
September is more than Jose Mari Chan crooning the start of the Christmas season. It's also like that automated voice you get on your phone when a bill is almost due — a friendly reminder that whatever else you hoped to accomplish this year better be on its way, and if already done, to disregard the reminder. That's what September is: a friendly reminder that you have three more months to make 100 percent on your New Year's resolution list.
Welcome, September! And now let's take a minute or two to size up the nine months just past as we dig up our New Year's resolutions and see how many boxes have been ticked:
1. Have you lost the weight you promised to lose after the Christmas holidays of 2018? Oh no, the added poundage is bound to be padded again very, very soon.
2. Have you quit smoking or excessive drinking? Have you started exercising?
3. Have you reduced your carbon footprint? Using less plastic? Recycling more and more?
4. Have you saved as much as you hoped you would save this year?
5. Have you ticked any destination in your bucket list of places you must see while you're still strong enough to climb mountains and swim with the dolphins? Have you swung on a zip line? Have you gone on a pilgrimage to the Holy Land and renewed your wedding vows in Cana?
6. Have you started hunting for your dream house? Have you made the down payment for the car you've been eyeing?
7. Have you had that much-delayed medical checkup and follow-up visit? Have you gone for that blood test? That mammogram? That colonoscopy?
8. Have you visited your dentist?
9. Have you visited an aging friend or relative that you've been planning to cheer up?
10. Have you gone out of your way to pray before the grave of a loved one?
11. Have you cleaned your house thoroughly? Changed the curtains?
12. Have you organized your files?
13. Have you "invited" Marie Kondo to your house? Have you edited your closet and donated the dresses you haven't worn for years?
14. Have you proposed to the woman you love?
15.Have you accepted his marriage proposal?
16. Have you ended a bad relationship that you promised you would at the start of the year?
17. Have you read the book gathering dust on your bedside table?
18. Have you learned a new skill or language?
19. Have you started the company you've always wanted to but were too cautious to do so? Have you found a job? And if you're not happy with the present one, have you taken steps to find a new job?
20. Have you asked your boss for the raise you believe you deserve but were too timid to ask for?
21. Have you finally said I'm sorry to a person you've hurt?
22. Have you accepted the apology of someone who has hurt you deeply?
23. Have you forgiven yourself? Have you started giving yourself a break? Have you started loving yourself?
24. Have you made good on your desire to adopt a child or be a foster parent?
25. Have you rescued a dog or visited a pound?
26. Are you kinder to your house help, the people who work for you, the people who take out your trash and do your laundry?
27. Have you made someone's life better in the past six months? Have you mentored or taught anyone skills that will enable him to fish, to keep his head above water, to ward off bullies? To believe in the goodness of man again?
28. Have you done a random act of kindness to a stranger?
29. Have you gotten in touch with your spiritual side and embarked on activities you've postponed for years? Gone to confession? Heard Mass? Gone on a retreat? Prayed more?
30. Have you said "Thank you" to the people you owe your success to, the people who "pack your chute" every day?
Fret not if you haven't kept your New Year's promises. You have three more months to tick all the boxes. *
(You may e-mail me at joanneraeramirez@yahoo.com. Follow me on Instagram @joanneraeramirez.)