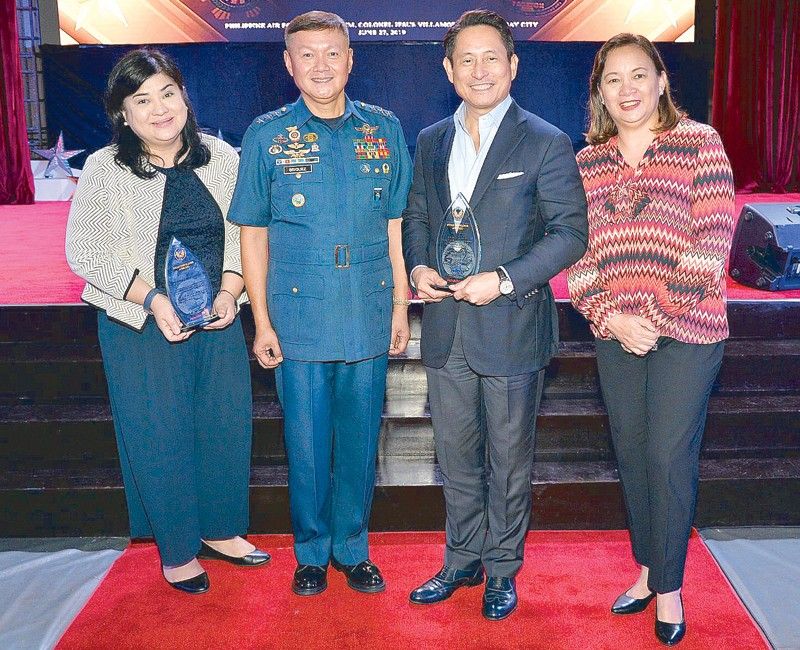 (From left) Makati Medical Center Foundation executive director Mary Margaret Macasaet Barro, Philippine Air Force (PAF) commanding general Lt. Gen. Rozzano Briguez, the author and PLDT AVP for corporate business group and public sector head Joy Rodriguez Hilao.
Air security. The thought of being able to sleep soundly at night, knowing that no invaders can violate our airspace with impunity and launch an attack on our country. It also means finding comfort and solace in the fact that if ever there are threats of invasion or transgressions of our airspace, that our Philippine Air Force (PAF) would be able to neutralize the threat.
Air security is not akin to air superiority because, as compared to our neighbors, the Philippines would be lagging behind.
Hopefully, with the Duterte administration's unrelenting pursuit to upgrade our military hardware and materiel, this state-of-affairs will drastically change.
Such becomes more feasible with assistance and support coming from the private sector.
This once again highlights the importance of public-private partnership, not just in infrastructure as I have previously mentioned and promoted, but also in the realm of national security and the modernization of our armed forces.
I have devoted this space to the many instances where the MVP Group of Companies has partnered with various sectors of government, and it is no secret that the armed forces is one of those sectors where the group has offered much assistance and support, as in the case of medical and healthcare, telecommunications, connectivity, cyber-security and capacity-building.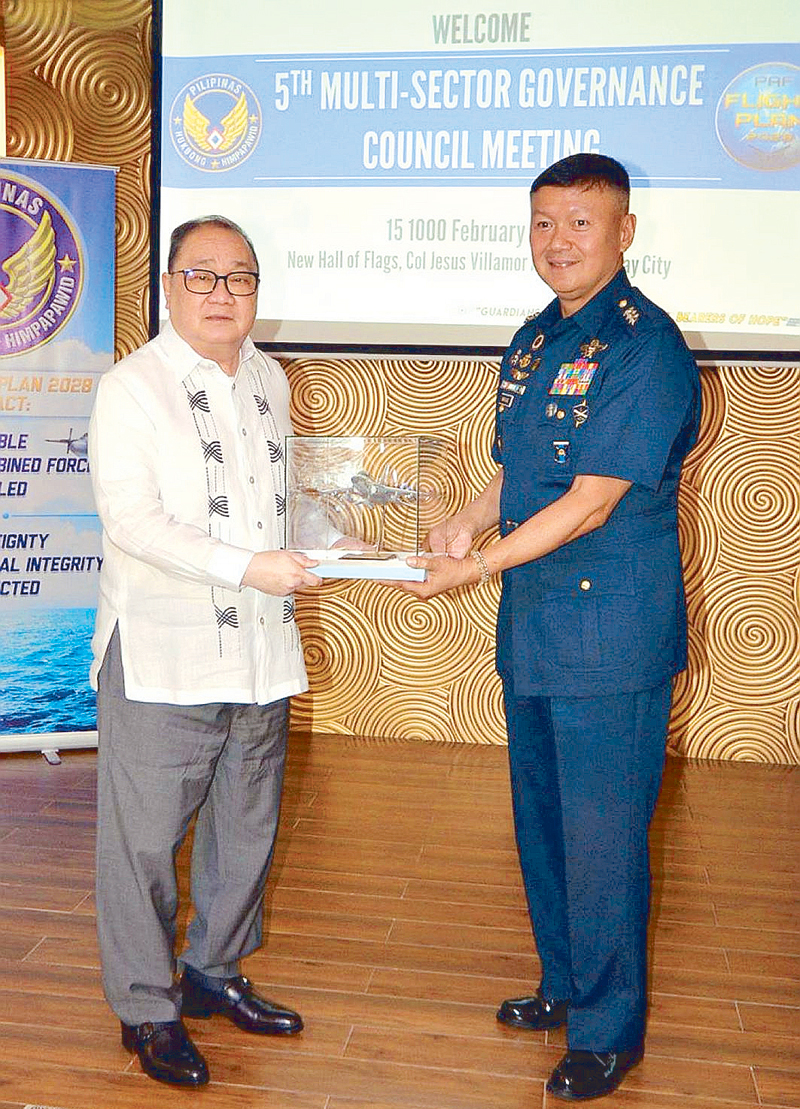 PLDT Group chairman Manuel V. Pangilinan with Lt. Gen. Rozanno Briguez during the fifth Multi-Sector Governance Meeting.
Now, we are also deeply involved in the implementation and attainment of the Philippine Air Force Flight Plan 2028.
The PAF Flight Plan 2028 is a 14-year strategic plan that provides interventions, which are both characterized as positive reinforcements and values added, highlighting the commitment of the PAF to pursue genuine reforms founded on good governance and performance excellence.
It is truly an honor for our chairman, Manuel V. Pangilinan (MVP), and me to be active members of the Philippine Air Force Multi-Sector Governance Council or PAF MSGC, an external advisory group tasked to provide expert advice on the concerns of the Flight Plan related to governance and policy, resource generation, strategic communication, and strategy review.
The PAF MSGC is chaired by my good friend, former Defense secretary Gilberto Teodoro Jr., and counts as its members, aside from MVP and myself, former Labor secretary Prof. Nieves Confesor, former senator Bam Aquino, Budget Undersecretary Tina Rose Canda, Commission on Higher Education chairperson Popoy de Vera, former Immigration commissioner lawyer Fred Mison, Antique Rep. Loren Legarda and FINEX trustee Ronald Goseco.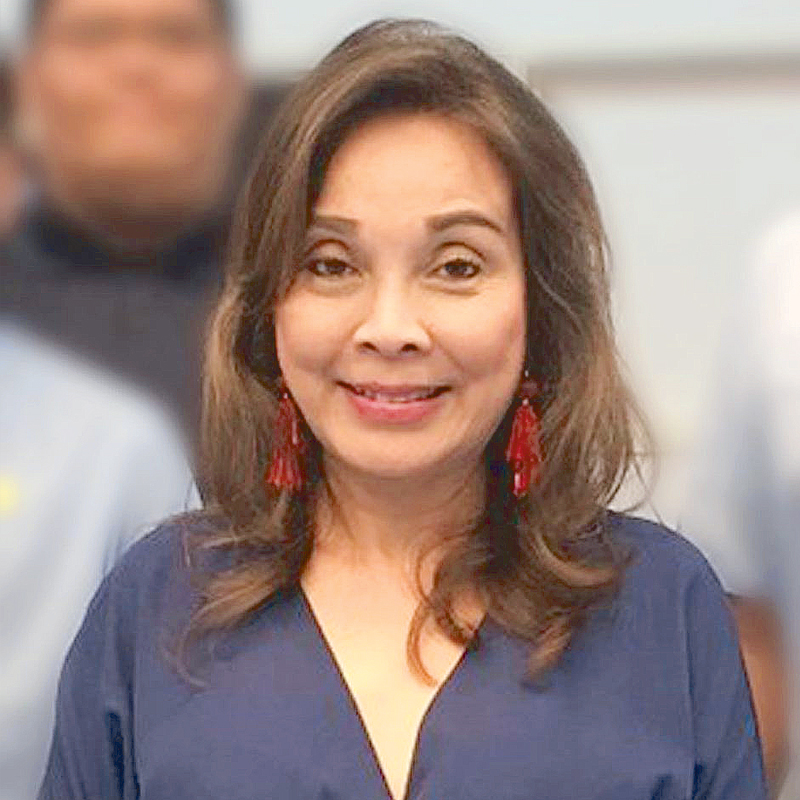 Antique Rep. Loren Legarda.
The Philippine Air Force became a separate major service of the armed forces on July 1, 1947 by virtue of then President Manuel Roxas' Executive Order No. 94. It is thus celebrating its 72nd anniversary this year.
In the run-up to the actual anniversary last July 1, a series of activities and events were held in the month of June.
There was the Air Force Symposium 2019 on the "roles of air power for security and development in the ever-changing environment" held at the Marriott Hotel in Pasay City, with General Yoshinari Marumo, chief of staff of the Japan Air Self-Defense Force as special guest.
Invited speakers were Prof. Sanu Kainikara, air power strategist of the Royal Australian Air Force (RAAF), who spoke on air power roles in Southeast Asia, 2020 and beyond; Senior Lt. Col. Chen Boon Chong, deputy head air operations for command, control, communication and computers (C4) of the Republic of Singapore Air Force, who spoke on the future of C4; and Air Commodore Kenneth Robinson, CSC, director-general, workforce planning of the RAAF, who spoke on transforming the airmen, modernizing the Philippine Air Force people capability to respond to the challenges of the Fourth Industrial Revolution and beyond.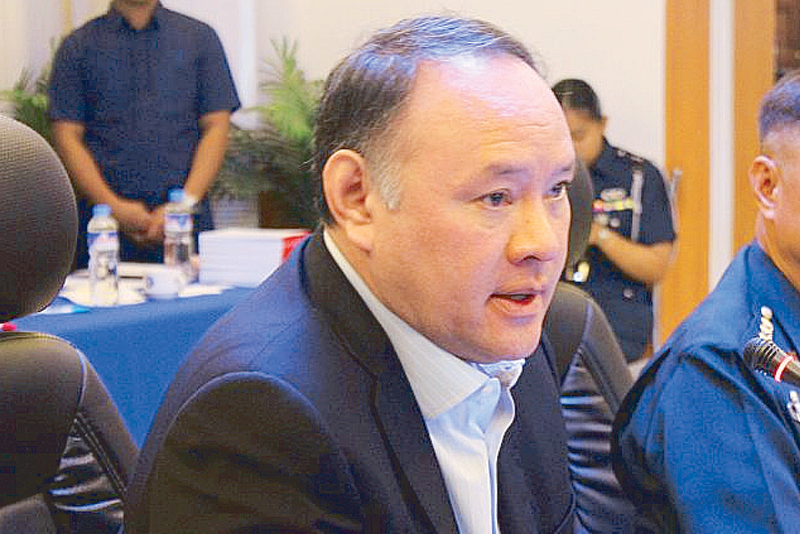 Former Defense secretary and now PAF Multi-Sector Governance Council chair Gilberto Teodoro.
I also noted that some senior officers of the US Air Force were in attendance at the symposium.
Towards the end of June, a Stakeholders Awards Night 2019 was held at the PAF Multi-Purpose Gymnasium at Villamor Air Base in Pasay City where members of the MVP Group of Companies like PLDT Inc., TV5 and the Makati Medical Center Foundation were given awards for their outstanding assistance and support to the PAF.
The Stakeholders Awards Night was held in recognition of organizations and individuals who were nominated by PAF units for their respective partnerships in various efforts that gained positive results in attaining Flight Plan 2028, as well as of members of the MSGC for their support and advocacy towards PAF modernization.
MVP and I were individual awardees as MSGC members, and I am overwhelmed yet deeply humbled to be of service and support to the improvement and development of our air force. It is an advocacy that I have taken to heart.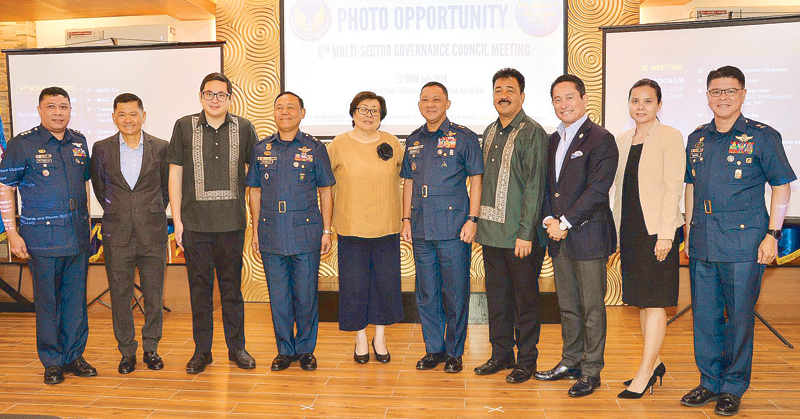 (From left) Col. Ronie Petinglay, Ronald Goseco, former senator Benigno 'Bam' Aquino IV, AFP vice commander Maj. Gen. Nicolas Parilla, AIM Prof. Nieves Confesor, PAF chief of air staff Maj. Gen. Pelagio Valenzuela, Commission on Higher Education chair Prospero de Vera III, the author, Philippine Airlines' lawyer Peggy Salazar (representing lawyer Siegfred Mison) and AFP Air Force inspector general Maj. Gen. Samuel Gotico.
My hats off to Defense Secretary Delfin Lorenzana and PAF Commanding General Lt. Gen. Rozzano Briguez, and to the determined men and women of the PAF for the heights, which the PAF has achieved to date.
As a member of the MSGC, I get to see first-hand the level of dedication and professionalism of our men and women in uniform.
"Guardians of our precious skies, bearers of hope." That's our Philippine Air Force.
Padayon, PAF!