The Fourth of July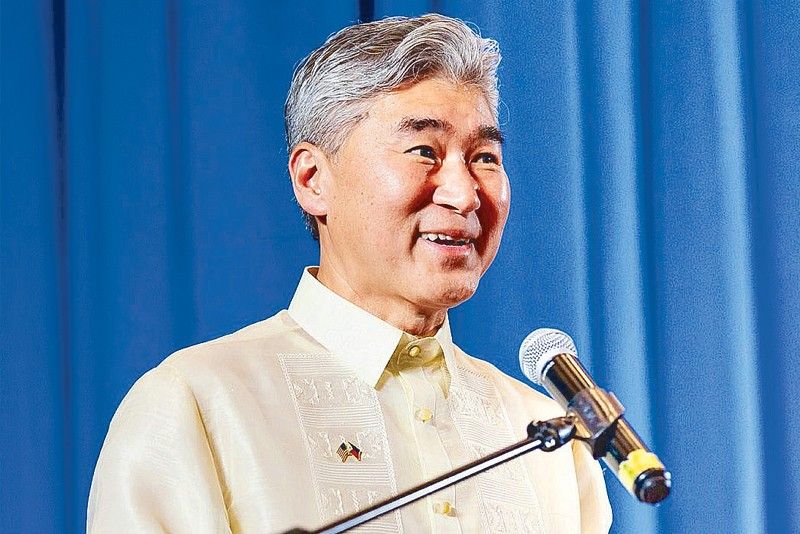 The current crop of millennials and Generation Z would probably know of July 4 as the Independence Day of the United States of America, a federal holiday commemorating the Declaration of Independence from the monarchy of Britain on July 4, 1776.
Perhaps to some, Independence Day would either be the 1996 movie about an alien invasion or the 2016 sequel on the resurgence of the same.
We used to celebrate Independence Day on the 4th of July, not as an homage to American independence as a former colony, but because we did achieve independence on that date.
On July 4, 1946, the Philippines won its independence from the United States, not as a consequence of the just-concluded World War II but in compliance with the provisions of the Tydings-McDuffie Law or Philippine Independence Act enacted in 1934 that created the process by which the Philippines as an American colony will achieve independence after a 10-year period.
It was on July 4, 1946 that the Commonwealth of the Philippines became the Republic of the Philippines, when the United States of America formally recognized Philippine independence and withdrew sovereignty over the country.
For some time, Philippine Independence Day was celebrated every July 4 until 1962 when then-President Diosdado Macapagal issued Proclamation No. 28 moving the date to June 12, the date when independence from Spain was first declared in 1898.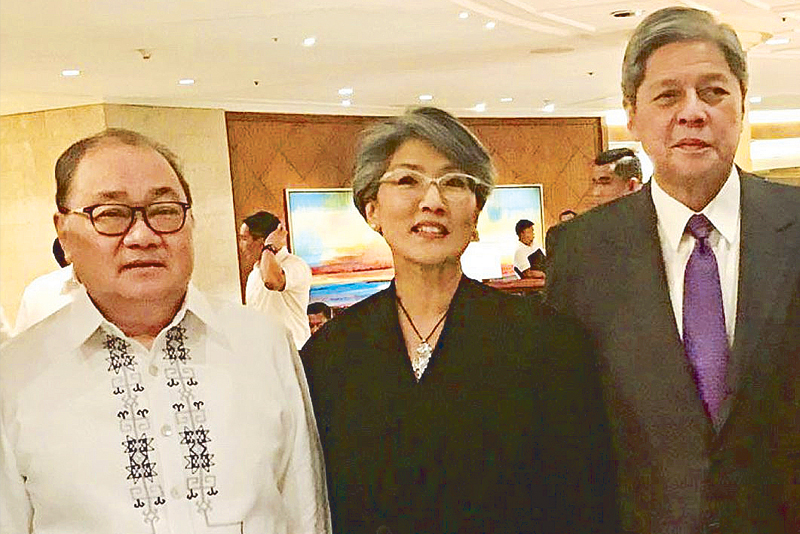 PLDT Group chairman Manuel V. Pangilinan with Araneta Properties Inc. chairman and CEO Greggy Araneta and wife Irene.
July 4 during the time of President Macapagal became known as Republic Day, which later became Philippine-American Friendship Day during the time of President Ferdinand Marcos.
Through all this time, the close relations between the Philippines and the United States never waned nor faltered. The broad spectrum of cooperation between the two countries on defense, trade and diplomacy continue to flourish.
So the recent 4th of July celebration held at the Rizal Ballroom of the Makati Shangri-La Hotel was not only about American independence — the 243rd anniversary of American independence, to be exact — but also about long-standing Philippine and American friendship.
The celebration, hosted by US Ambassador Sung Kim, and his charming wife, Jae Eun Chung, gathered more than a thousand guests coming from all sectors of society.
Guests from government included Senate President Vicente Sotto III, Executive Secretary Salvador Medialdea, Foreign Affairs Secretary Teodoro Locsin Jr. and Finance Secretary Carlos Dominguez.
Our very own Ambassador to the United States, Jose Manuel "Babe" Romualdez, as well as former Ambassador to Washington, Jose Cuisia, graced the occasion together with other members of the diplomatic corps led by its dean, Papal Nuncio Gabriele Giordano Caccia.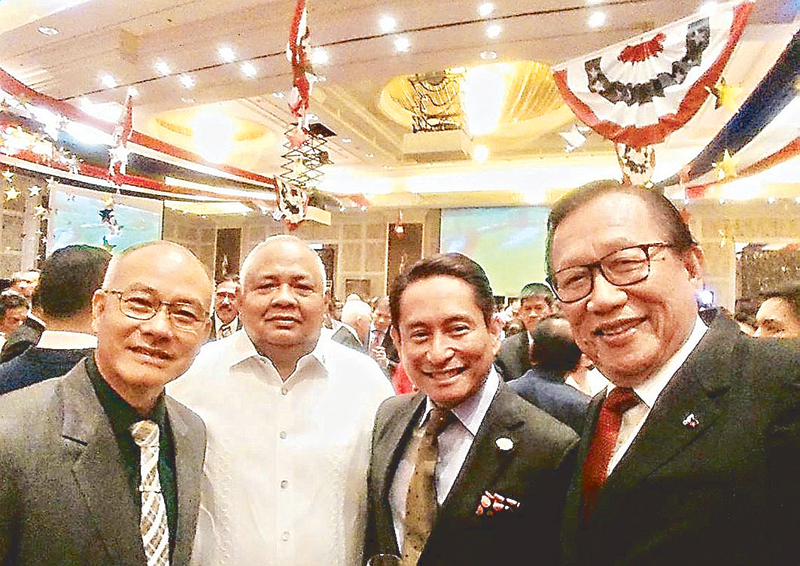 (From left) PNP Chief Oscar Albayalde, Executive Secretary Salvador Medialdea, the author and Philippine Chamber of Commerce & Industry chairman George Barcelon.
The business sector was ably represented by taipans Manuel V. Pangilinan of the MVP Group, Michael Tan of the LT Group, Kevin Tan of Megaworld Corp., Dennis Uy of Udenna Corp., Ramon del Rosario Jr. of Phinma and PCCI chair George Barcelon, among others.
On a personal level, the invitation extended to me by the gracious host became all the more special since this celebration also served as a despedida party for Ambassador Sung Kim who, I am told, will be ending his tour of duty of the Philippines this year, but let me reserve a proper tribute to my good friend and diplomat par excellence for another column.
The Rizal Ballroom that night was bathed in red, white and blue, bedecked with stars and stripes, and I felt transported to the American mainland.
The celebration was also rather unique for two things: one, the presence of the Marvel superheroes, "Uncle Sam" and "Lady Liberty" that worked the crowd and rubbed elbows with government officials, members of the diplomatic corps, and business leaders, indulging them for selfies; and two, the sumptuous spread of hotdogs, burgers, fries and pizza — Yes! American fast food! — akin to what US President Donald Trump would serve in the White House for occasions such as this.
A large number of guests (me included), however, were panning the cavernous ballroom looking for the now-iconic Shake Shack burgers, but, sadly, they weren't there.
Entertainment and fun, two things that are very much American, served accordingly in super-sized measure.
The celebratory toast was made by Ambassador Sung Kim, together with Secretary Locsin and Papal Nuncio Caccia.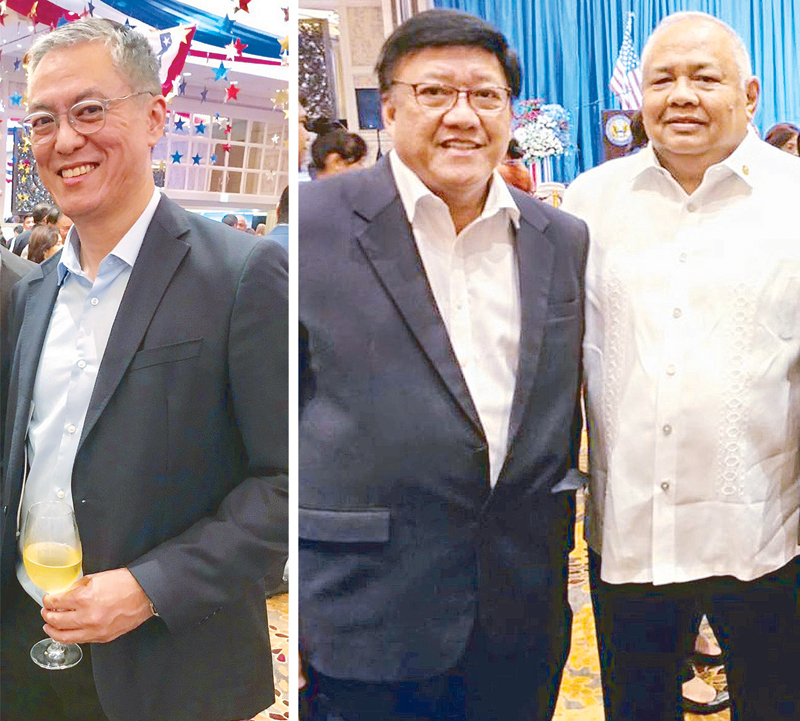 LT Group's Michael Tan(left). Supreme Court Associate Justice Andy Reyes and Secretary Salvador Medialdea.
In his speech, Ambassador Sung Kim thanked all those who joined in on the celebration and spoke about the significance of July 4 as a day of friendship between Filipinos and Americans.
He remarked that as the United States Ambassador, he could not think of a better place than the Philippines to celebrate the importance of US diplomacy and the ties that join our nations.
In his remarks, Secretary Locsin said, "A country's natural ally is always the one that is too far to get into one's hair, yet with a reach long enough to deliver a strong punch at a common enemy."
He added, "Some of us may wish for variety, but we know and history shows it: there can be only one — true friendship, like that of our two Presidents. When we refused to vote with an anti-American majority in the UN, Nikki Haley said: 'America has many friends in good times; but only true friends in challenging times.' And so it is."
True, that. From sea to shining sea.