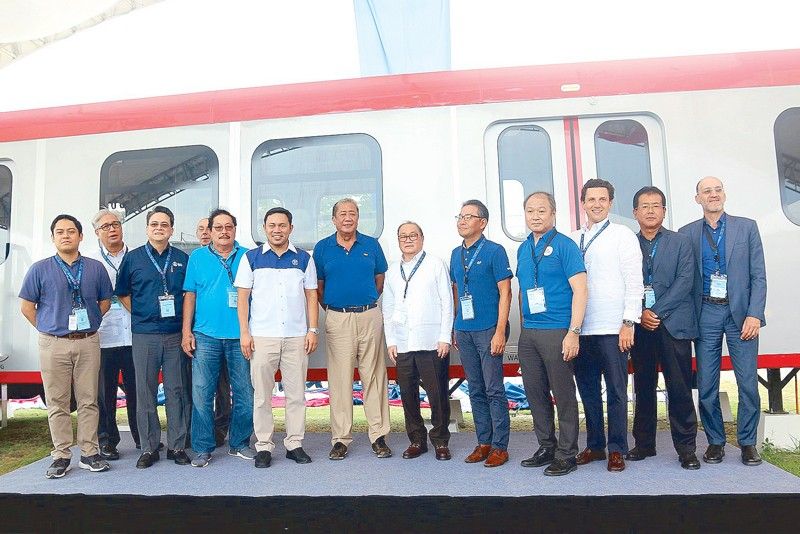 (From left) Transportation Undersecretary for railways Timothy John Batan, Light Rail Manila Corp. board director and Macquarie Infrastructure managing director Michael Rodriguez and CEO and president Juan Felipe Alfonso, French Embassy Economic Counselor Laurent Estrade, Light Rail Transit Authority administrator Reynaldo Berroya, Public Works and Highways Secretary Mark Villar, Transportation Secretary Arthur Tugade, First Pacific Company Ltd. CEO and managing director Manuel V. Pangilinan, Japanese Embassy Minister for Economic Affairs Makoto Iyori, Japan International Cooperation Agency chief representative Yoshio Wada, Spanish Embassy Economic and Commercial Counsellor Pedro Pascual, Mitsubishi Corp. Manila branch GM Keiichi Matsunaga and Construcciones y Auxiliar de Ferrocarriles commercial division area director Julen Barrutia.
There is nothing light about the Light Rail Transit in this country.
True enough, when we say light rail, we mean a railway constructed for light traffic, whose rails are primarily on surface streets that are shared with other forms of transportation, to distinguish it from heavy rail systems like subways or metros or elevated rapid transit in other countries that have higher passenger capacity.
Light rail transits or LRTs are somewhere in the middle of the passenger train spectrum.
In this jurisdiction, however, LRTs are anything but light.
Though originally possessing characteristics of a light rail, the LRT nowadays looks more like a heavy rail transit or rapid transit akin to a metro system because of the high passenger throughput, exclusive right-of-way and the use of full metro rolling stock.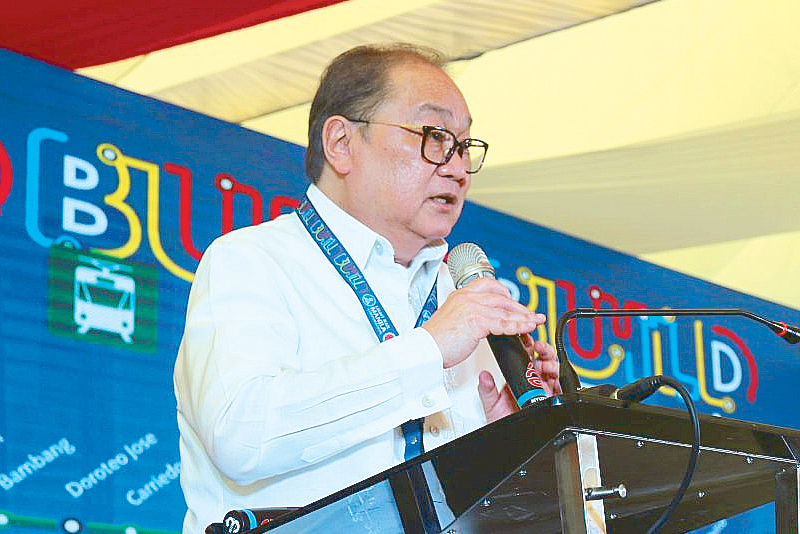 Manuel V. Pangilinan.
Just witness the sheer number of people that use the LRT-1 every day, estimated at close to 500,000.
So much so that there was always a need not just to increase the number of trains, but also to increase the number of stations or service route.
This form of mass transit has always been a priority of the administration of President Duterte as part of the "Build, Build, Build" program. And this program is being implemented through the private-public partnership.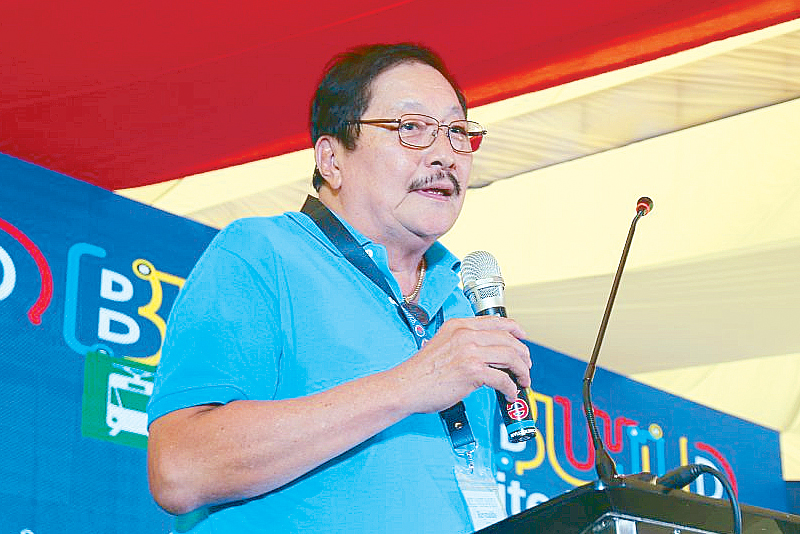 LRTA administrator Gen. Reynaldo Berroya.
Which is the reason why the President appointed men of competence to handle this program well: Arthur Tugade to head the Department of Transportation (DOTr), whose mandate is to oversee railways in the country; Mark Villar to head the Department of Public Works and Highways; and retired PNP General Reynaldo Berroya to be the administrator of the Light Rail Transport Authority (LRTA), the government-owned premier light rail transit system in the country, which owns LRT-1 and LRT-2.
For the LRT-1, the operator is the Light Rail Manila Corp. (LRMC), a joint venture company of Metro Pacific Investments Corp.'s Metro Pacific Light Rail Corp., Ayala Corp.'s AC Infrastructure Holdings Corp., and the Philippine Investment Alliance for Infrastructure's Macquarie Infrastructure Holdings (Philippines) PTE Ltd.
From the time LRMC assumed operations and maintenance of the LRT-1 in 2015, through a P65-billion 32-year concession agreement with the DOTr/LRTA, the service had improved and the ridership had increased.
In a 2018 customer preference study by Kantar TNS and Phar, the LRT-1 riding public said that performance improved over the previous two years or since 2016.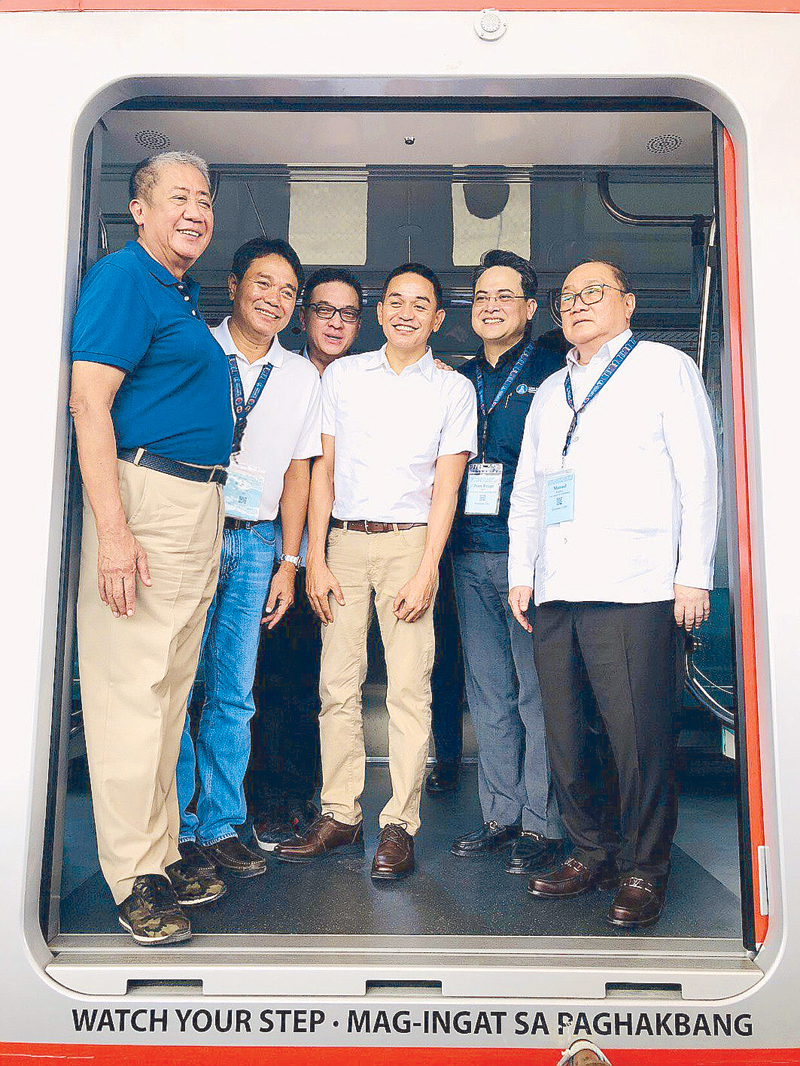 (From left) Secretary Tugade, Parañaque City Mayor Edwin Olivarez, Cavite Rep. Strike Revilla, Parañaque City Rep. Eric Olivarez, Juan Felipe Alfonso and Manuel V. Pangilinan.
LRMC was able to increase the number of train cars by 45 percent since 2015, resulting in an increase of daily passengers (almost 500,000 daily as of 2018) and a decrease in waiting time at stations.
LRMC president and CEO Juan Alfonso was once quoted as saying that this is the "privatization effect," where the ridership growth was "a manifestation of stronger customer preference for LRT-1 over other modes of transportation."
This positive outlook and impact was what probably prodded the LRTA and LRMC to proceed with the LRT-1 expansion, to ostensibly serve more people.
Thus, fairly recently, the government and its private partner LRMC launched the start of works of the LRT-1 South (Cavite) extension in ceremonies held at the future site of the Dr. A. Santos station in Parañaque City.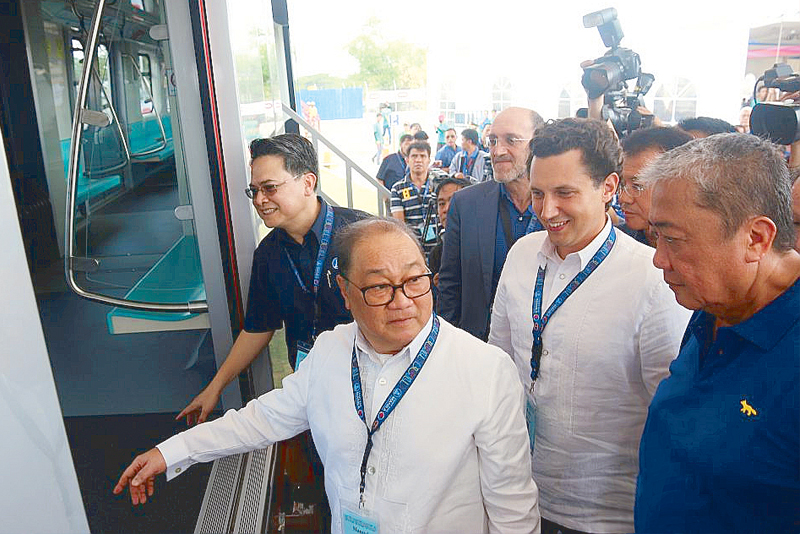 Unveiling ceremony of 4G Mock up.
The Cavite Extension Line would start from the current southernmost station at Baclaran and traverse the cities of Parañaque and Las Piñas in Metro Manila and the city of Bacoor in Cavite. There will be eight new stations with a provision for two more.
It covers a total of 11.7 kilometers and is expected to increase the daily LRT-1 ridership to 800,000 passengers.
Present at the start of works ceremony were Secretary Tugade, Secretary Villar, LRTA administrator Berroya, Sen. Cynthia Villar and Transportation Undersecretary for railways Timothy John Batan.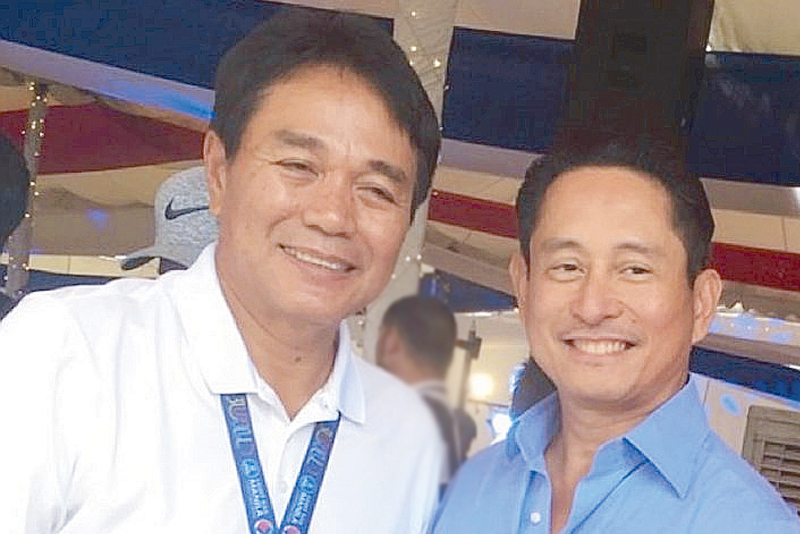 With Mayor Edwin Olivarez.
LRMC was represented by its chairman Manuel V. Pangilinan and president and CEO Juan Alfonso, among others.
"Full steam ahead!' was what Secretary Tugade said in his speech. "The dream that was more than two decades ago is a reality today and will soon be a reality by the third quarter of 2021."
Indeed, there should be no further delays to infrastructure and transportation projects that should benefit the greater majority of the Filipino people.
Because projects delayed are full benefits denied. All aboard!