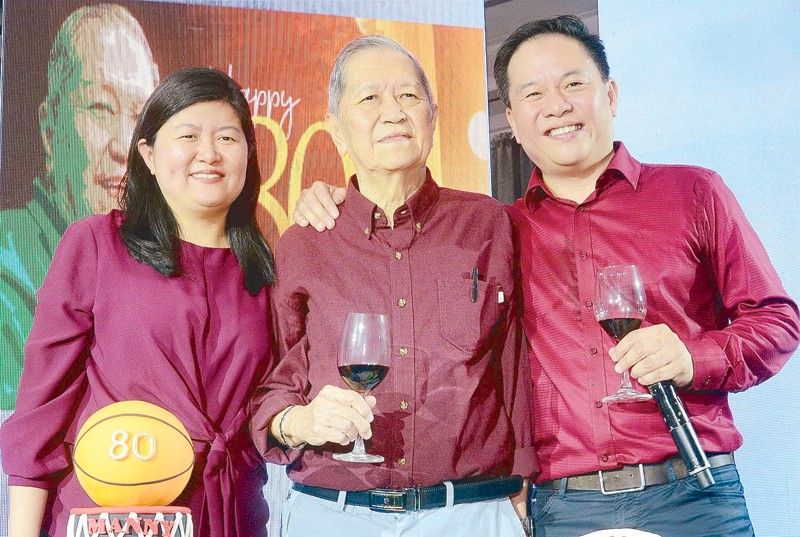 Caroline Yuson-Yao, celebrator Manny Yuson and CWC International Corp. (CWC) president Fred Yuson.
The president & the chair
A double festivity took place in the main destination for all things Herman Miller in Manila — CWC International Corp. (CWC) in Makati City. The CWC is a multi-product company that carries a selection of high-quality interior and architectural furnishing products.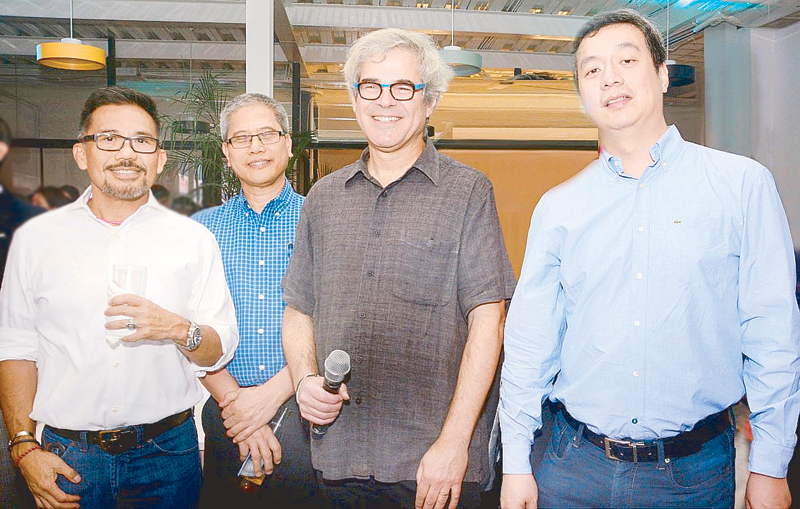 (From left) Nap Venturina, architect Boyet Santiago, Eames Demetrios and Tony Fernandez.
First was the birthday celebration of CWC president Fred Yuson's father, Manny Yuson. The whole family and their guests enjoyed a feel-good gathering honoring their patriarch and man of the hour.
Another festivity was the debut of the Cosm Chair, the perfect solution for every modern workplace. The chair's breakthrough components provide total support and balance, instantly responding to body, movement and posture.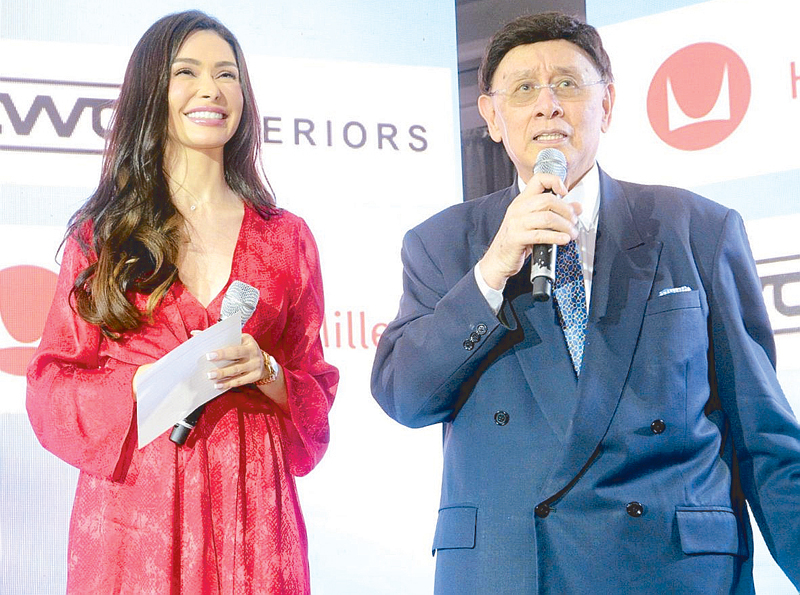 Daiana Menezes and your columnist.
Many happy returns to Manny Yuson and congratulations to CWC International for a successful launch!