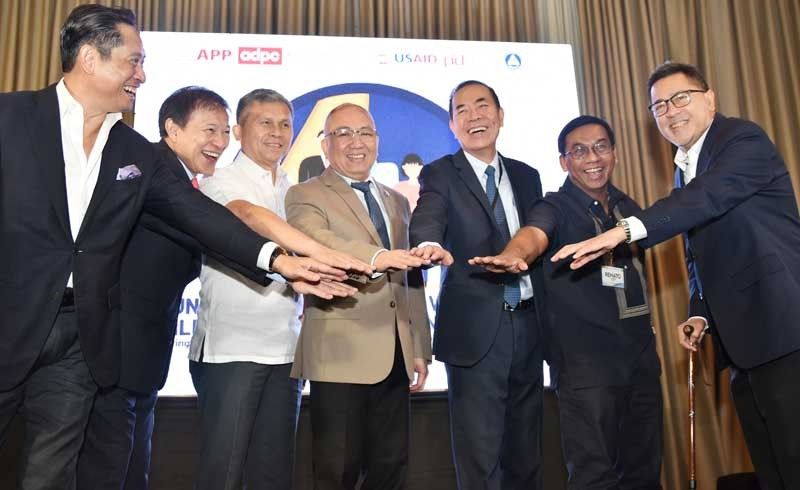 (From left) The author, PDRF president Butch Meily, Office of Civil Defense Undersecretary Ricardo Jalad, Climate Change Commission Secretary Emmanuel de Guzman, Meralco PowerGen Corp. president Rogelio Singson, Science and Technology Undersecretary Renato Solidum Jr. and PDRF chief resilience officer Guillermo Luz.
In the afternoon of April 22, a 6.1 magnitude earthquake jolted parts of Luzon, including Metro Manila. Because the epicenter was in Castillejos, Zambales, the Central Luzon region felt the brunt of the quake more than other areas.
The earthquake left 18 dead and 243 injured, and as of this writing, five persons are still missing in Central Luzon and the National Capital Region. One of the more severe impacts of the quake was the collapse of a supermarket building in Porac, Pampanga.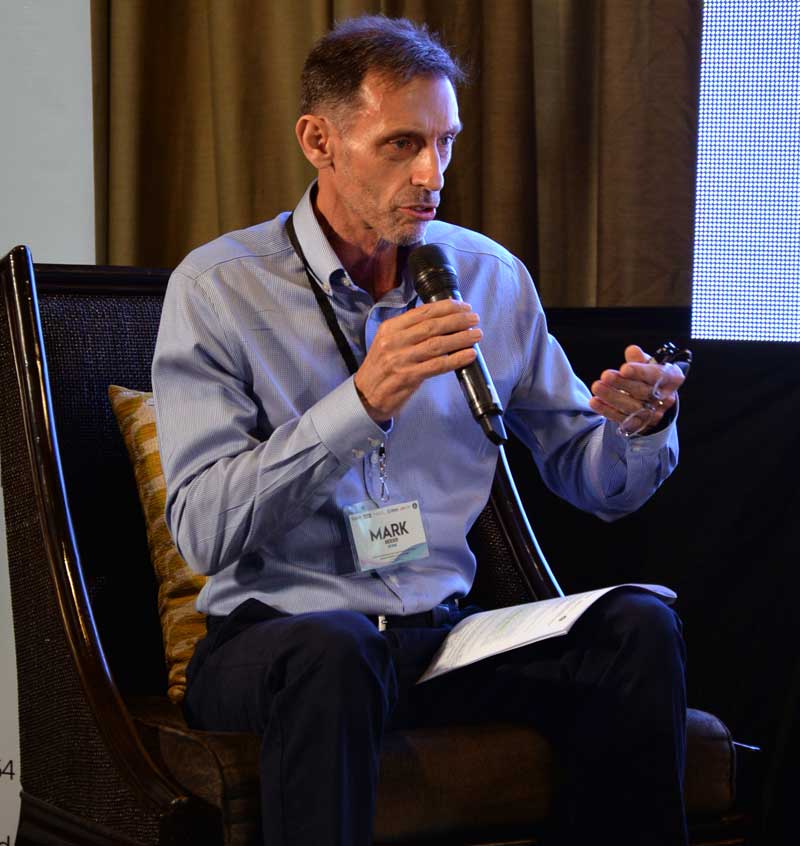 Mark Bidder.
Government was quick to respond in the earthquake's aftermath, dispatching the necessary agencies under the direction of the National Disaster Risk Reduction and Management Council (NDRRMC) to affected areas.
The private sector was also quick to action. The MVP Group of Companies, within hours after the initial quake (868 aftershocks were recorded with only 10 being felt), mobilized its Tulong Kapatid effort to render assistance and support.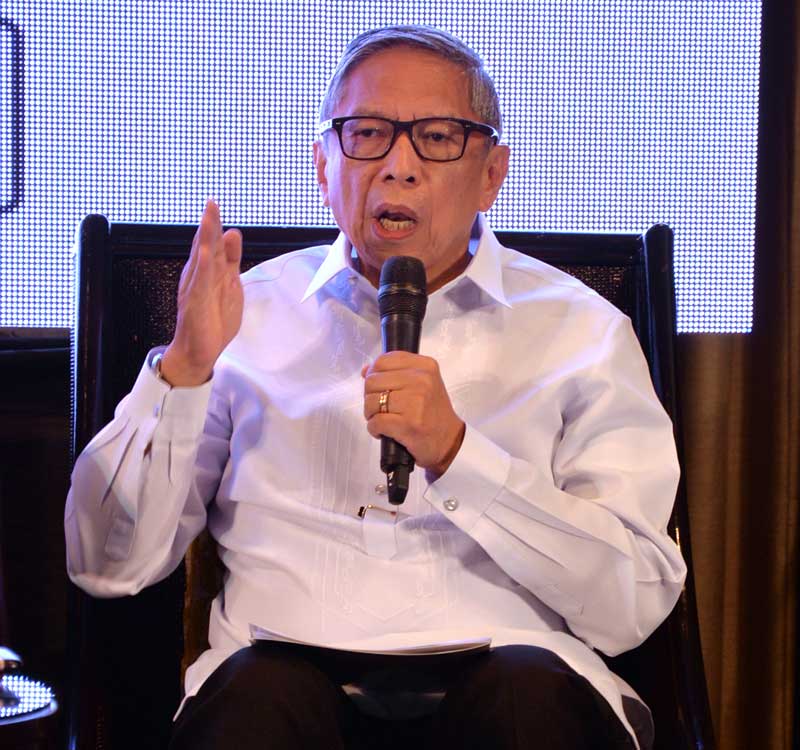 Ambassador Marciano Paynor Jr.
The Philippine Disaster Resilience Foundation (PDRF), the Philippines' major private sector vehicle and coordinator for disaster management, whose National Emergency Operations Center was located in Clark, was able to immediately send search-and-rescue teams to Porac, as well as coordinate response and logistical support, including the provision of food, water, medicine and shelter.
PDRF, which started life as the Philippine Disaster Recovery Foundation back in 2009, is co-chaired by Manila archbishop Luis Antonio Cardinal Tagle, Jaime Augusto Zobel de Ayala and Manuel V. Pangilinan. Rene "Butch" Meily is its current president with Veronica Gabaldon as its executive director and Guillermo "Bill" Luz as its chief resilience officer.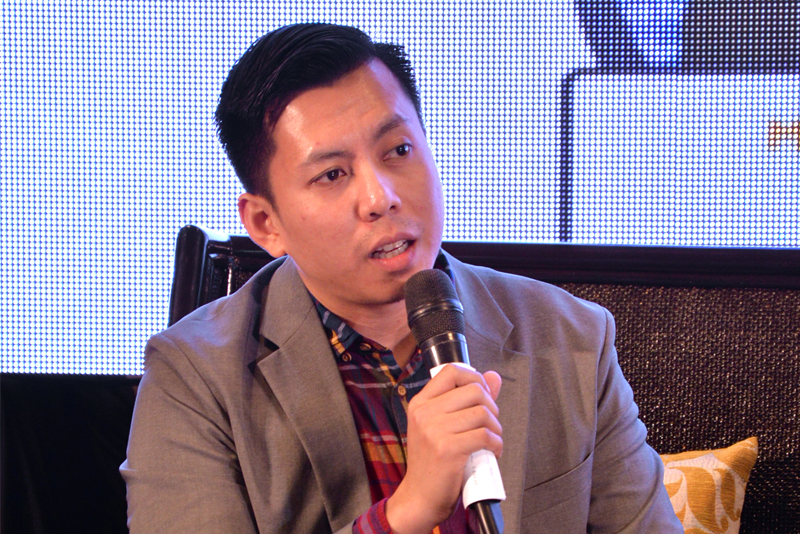 Department of Energy director Patrick Aquino.
Other PDRF and MVP Group member companies also got involved. Meralco immediately sent its safety team, lighting and heavy equipment to Porac to assist in the supermarket rescue, retrieval and clearing operations. It also provided generator sets to emergency areas with the power outage that was a result of the earthquake.
Philex Mining Corp. sent a rescue team to assist in the search and rescue or search and recovery operations at the collapsed supermarket. PLDT-Smart provided free calls, Wi-Fi and mobile charging. Maynilad sent free water. TV5 Alagang Kapatid dispatched its food truck and food was provided for and served by volunteers from all these companies.
President Duterte visited the Porac site to personally assess the damage and to check on government operations. Speaker Gloria Macapagal-Arroyo, whose district in Pampanga was also badly hit, had to cut short her stay at the Boao Forum of Asia, which she also spearheaded, to rush to her constituents in Pampanga by nightfall.
All in all, the rescue and relief operations were a success, and this was another example of how private-public partnership or PPP is essential for matters to move forward in this country.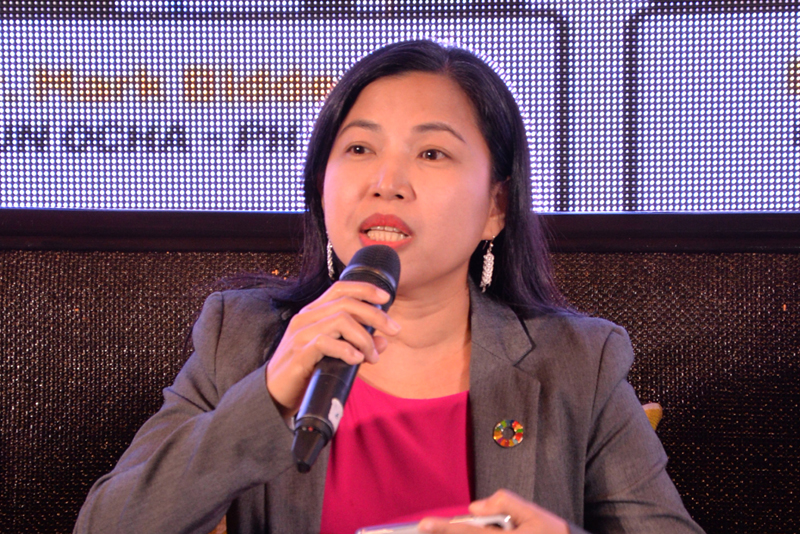 NEDA Undersecretary Adoracion Navarro.
The recent earthquake, and the earthquakes that happened after it in the Visayas and Mindanao areas, also heightened the importance of disaster resiliency.
Let's face it, we do sit in the so-called the "Pacific Ring of Fire." Earthquakes and other natural calamities are a natural occurrence in our part of the globe.
Last March, PDRF and the Office of Civil Defense, headed by its administrator, Defense Undersecretary Ricardo Jalad (also the executive director of the NDRRMC), sponsored a forum on disaster management with the support of the Asian Preparedness Partnership, the Asian Disaster Preparedness Center, the Bill and Melinda Gates Foundation and the USAID Office of US Foreign Disaster Assistance.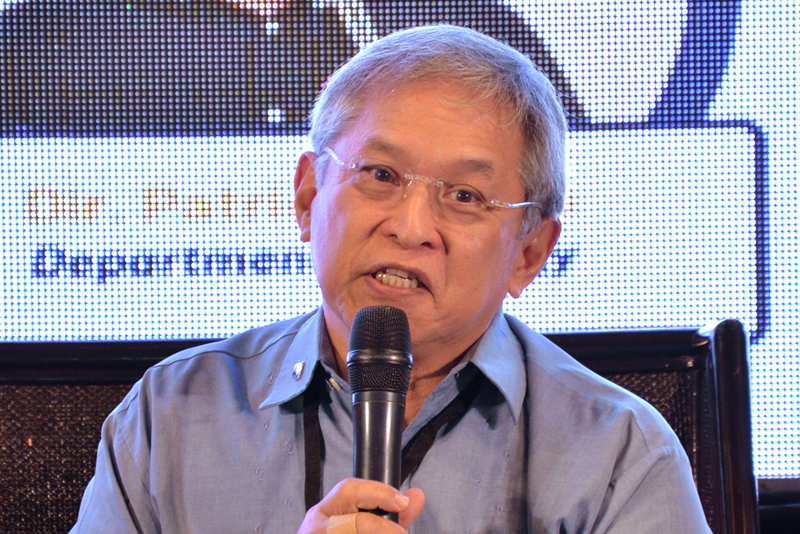 Jose Ma. Lorenzo Tan.
Carrying the theme "Uniting Businesses and Government in Building Disaster-Resilient Communities," the forum gathered key leaders from government agencies, the private sector, civil society and international humanitarian organizations to discuss ways to enhance collaboration in Disaster Risk Reduction and Management (DRRM), particularly on response and resiliency.
The forum was also on occasion for PDRF to launch its Disaster Risk Reduction (DRR) Champions in the Business Community Award to recognize private sector entities, programs or individuals who create lasting change through innovative and impactful disaster resilience initiatives.
I had the honor of leading a panel discussion on policy recommendations with NEDA Undersecretary Adoracion Navarro, Department of Energy director Patrick Aquino, Ambassador Marciano Paynor Jr. (who now sits as managing director of corporate support services at Ayala Corp.), Mark Bidder of the UN office for the coordination of humanitarian affairs, and Jose Ma. Lorenzo Tan, WWF-Philippines chairman and PDRF trustee.
Rogelio Singson and the author.
In a symbolic signing that happened during the forum, the key sectoral representatives committed to strengthen public-private partnership or collaboration in five key areas: capacity-building for DRR at the national and community levels, enhancing risk assessment and improving early warning systems, development and use of innovation to build resilience, mainstreaming resilience into policies, plans and implementation, and enhancing emergency response and recovery capabilities.
PDRF president Butch Meily said it succinctly in his speech: "If there is one thing (that) we have learned over the last few years, it is that we are all in this together. Each of us and our families, our communities and businesses face common threats, and it is only by working with one another that we can truly protect our people."
May we all embrace this whole-of-society approach accordingly.