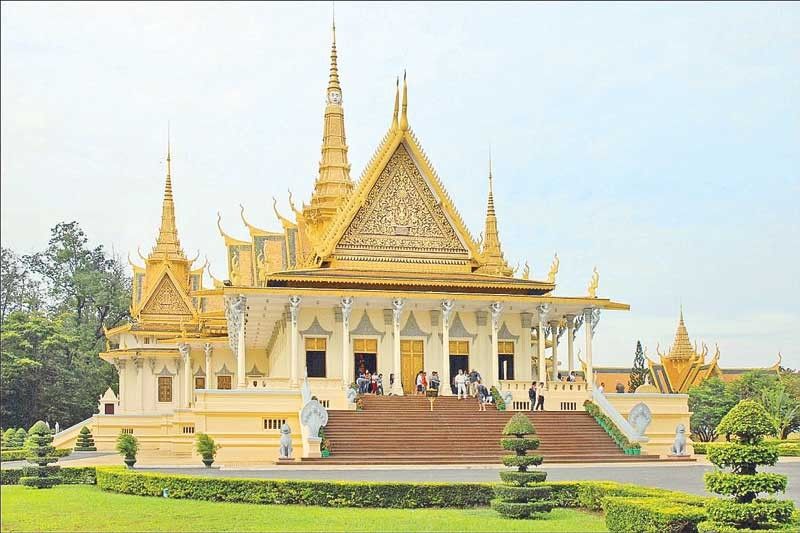 The throne hall inside the Royal Palace complex in Phnom Penh, Cambodia.
Jean-Pierre Dalbéra/en.wikipedia.org
PEOPLE
-
Joanne Rae M. Ramirez
(The Philippine Star) - January 17, 2019 - 12:00am
Three places rich in culture and history, replete with many exotic sights the East is renowned for, may now be reached by flying the "heart of the Filipino" as Philippine Airlines (PAL), the country's only four-star global airline, launches new routes to Hanoi (Vietnam), Phnom Penh (Cambodia) and New Delhi (India) from its Manila hub this summer.
PAL now flies to 42 international and 36 domestic destinations using 97 aircraft, one of the youngest fleets in the country with an average age of just five years.
The PAL A321neo.
PAL president and COO Jaime J. Bautista said the connection to Phnom Penh is historic because it is the first time the award-winning carrier is flying to the Cambodian capital. I have been to Siem Reap, whose precious jewel, the awesome 12th-century Angkor Wat is reportedly the biggest temple in the world. Siem Reap is only 45 minutes away by plane from Phnom Penh, which also attracts tourists because of its vibrant street life, arts scene, museums (including the genocide museum, a former secondary school that the Khmer Rouge turned into a prison and torture chamber) and historical Khmer architecture, including its famed Royal Palace.
Flights between Manila and Phnom Penh will operate five times weekly.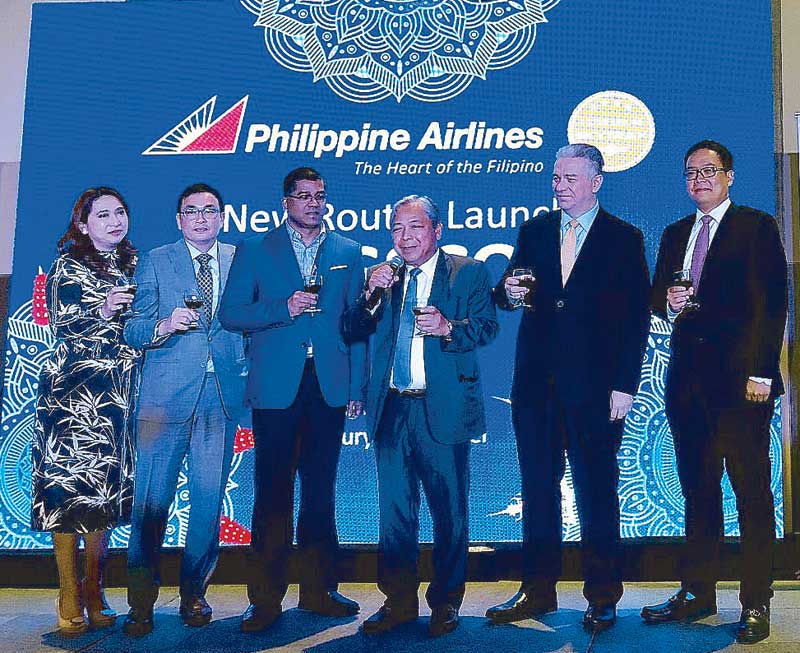 (From left) Philippine Airlines VP for marketing Ria Domingo, SVP for airline operations Ismael Gozon, chief commercial group adviser Bernard Francis, president and COO Jaime Bautista, VP for corporate communications Josen Perez de Tagle and VP for sales Ryan Uy.
This latest expansion by PAL creates the first direct air link between the Philippines and the capital of Cambodia, expands PAL's existing Vietnam network, and reestablishes a historic link to India with immense potential for tourism development.
"Philippine Airlines' strategic vision is to make the Philippines a true gateway to Asia. We are the Southeast Asian airline with the biggest and most extensive network of direct flights to the US and Canada, and thus we can be the leader in carrying North American travelers to India, Cambodia and Vietnam via our Manila hub," emphasized Bautista in a press conference at the Century Park Hotel recently.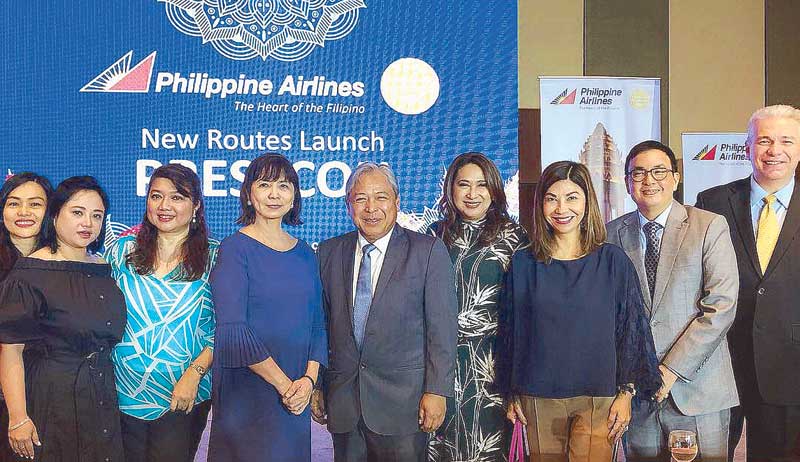 (From left) Dinah Ventura, Tessa Mauricio Arriola, PAL spokesperson Cielo Villaluna, STAR's Millet Mananquil, Jaime Bautista, Ria Domingo, the author, Ismael Gozon and Josen Perez de Tagle.
I got the sense that PAL wants to attract more travelers — not just balikbayans — who want to visit other exotic destinations in Asia from the US. Since PAL flies non-stop from California and New York, travelers will surely appreciate this connection to any of the three new routes: Hanoi, Phnom Penh or New Delhi.
Lakeside charm
I have been to Ho Chi Minh, Hoi An and Danang in Vietnam, but haven't been to the capital Hanoi, so this new route appeals to me. From tales told by travelers, Hanoi, the Vietnamese capital, boasts an Old World charm with many centuries-old buildings from its colonial (Chinese and French) past, and all this with a view of a picturesque lake as well. At its heart is the chaotic Old Quarter, where the narrow streets are roughly arranged by trade. Old buildings and architecture paint an entire book of wonder to me, so Hanoi is definitely on my bucket list. For foodies, Vietnam excites because of its world-renowned cuisine.
Bautista said Vietnam has posted among the highest economic growth records in Southeast Asia, fueling an increase in overseas travel by its own citizens, so PAL hopes to attract them to the Philippines as well, and to other destinations via Manila. Flights between Manila and Hanoi will operate four times weekly.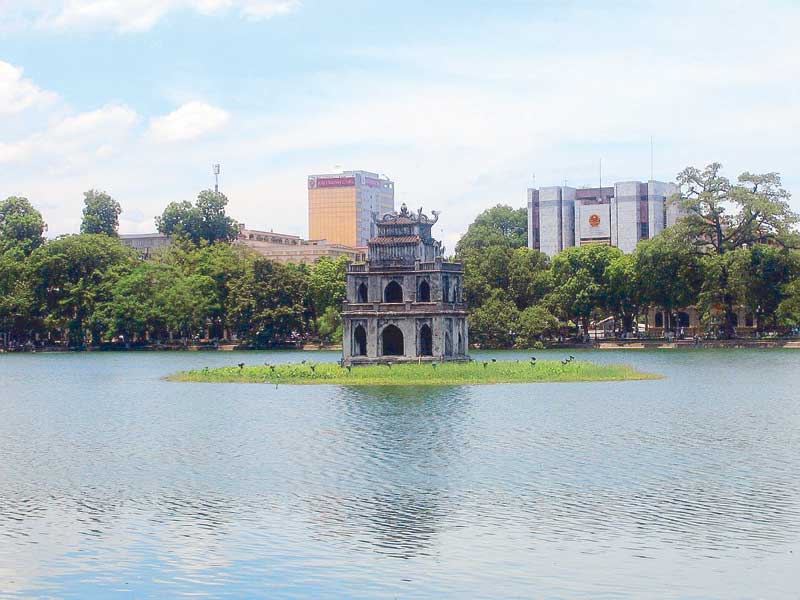 Turtle Tower on an island in the middle of Hoan Kiem Lake in Hanoi, Vietnam. DHN/en.wikipedia.org
"Vietnam and Cambodia are emerging markets and economic centers that need connections to the rest of the world. We are excited to introduce their excellent tourist attractions to more and more Western travelers, including Filipino-Americans," added Bautista. "PAL also looks forward to serving the many ethnic Vietnamese and Cambodian people who are now US and Canadian citizens."
PAL currently operates 43 weekly flights nonstop from six North American destinations: New York, Los Angeles, Toronto, San Francisco, Honolulu and Vancouver.
PAL will maintain its current eight weekly flights between Manila and Vietnam's commercial hub, Ho Chi Minh City (Saigon), a city served by the flag carrier since the mid-1980s.
Incredible India
The long-heralded return of PAL to the Indian market will provide a welcome boost to the tourism industries of both the Philippines and India. The airline previously flew the Manila-Delhi route from 2011 to 2013, with most flights making costly stopovers in Bangkok due to the limited range of the Airbus A320 aircraft then in use. PAL also served Kolkata (Calcutta) as a key stopover point on the flag carrier's multi-stop Manila-Europe services in the 1950s.
According to its tourism office: "A symbol of the country's rich past and thriving present, Delhi is a city where ancient and modern blend seamlessly together. It is a place that not only touches your pulse but even fastens it to a frenetic speed. Home to millions of dreams, the city takes on unprecedented responsibilities of realizing dreams, bringing people closer and inspiring their thoughts."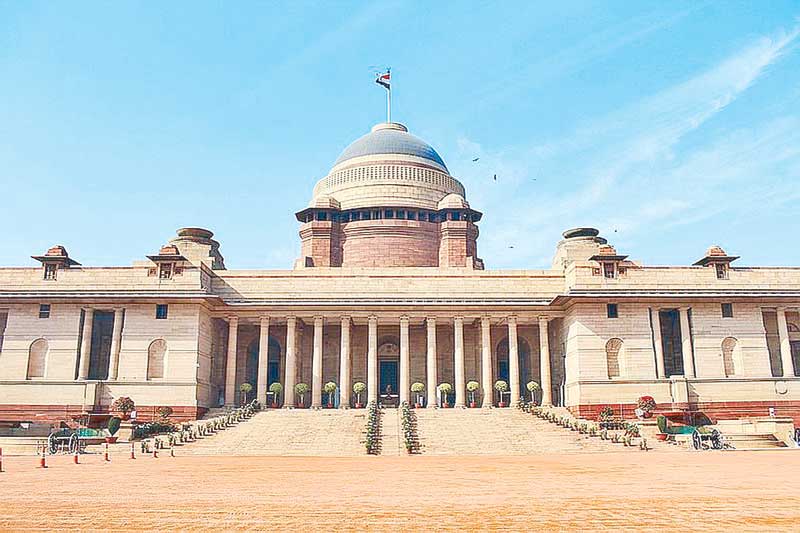 Rashtrapati Bhavan, the official home of the president of India in New Delhi. Ronakshah1990/en.wikipedia.org
PAL is targeting April 2019 as the start of the New Delhi service, slated to run four times weekly nonstop between Manila and New Delhi's Indira Gandhi International Airport using brand-new Airbus A321neo aircraft.
"India is the air travel growth market of the future and a new economic power, so our link to Delhi improves the Philippines' connectivity with the global economy. We are enthusiastic about our new Delhi route because, for the first time, we have the right-sized aircraft for the Indian market. Our Airbus A321neo's long-range capability makes direct nonstop flights possible, and this new plane features 168 seats configured specially for long-haul travel, making the six-hour and 50-minute Manila-Delhi flight more comfortable and pleasant," Bautista said.