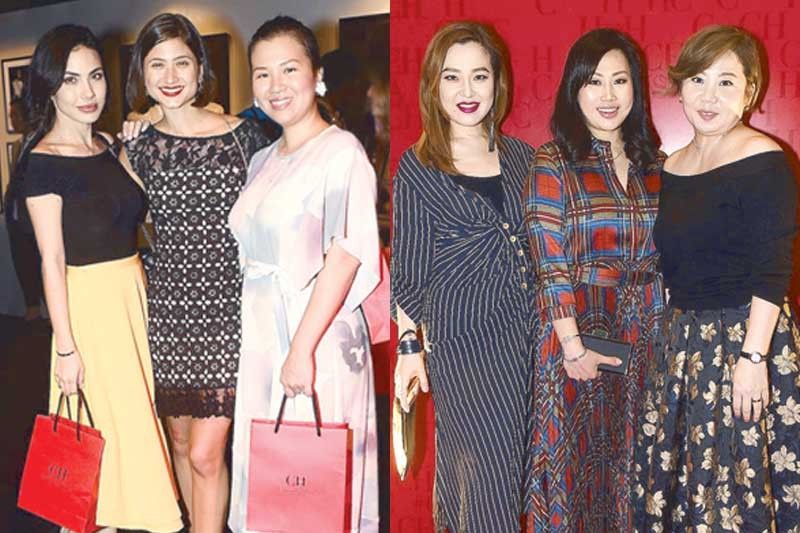 From Left: Anne Gauthier, Xandra Rocha-Araneta, Jessica Tan-Gan, Chay Lee, Flora Siasat and Stacey Kim.
'What's your #CHinsignia?'
To celebrate its boutique's first anniversary in the country, renowned fashion brand CH Carolina Herrera recently put the spotlight on Filipino tastemakers through a photo display called the CH Carolina Herrera Insignia exhibition.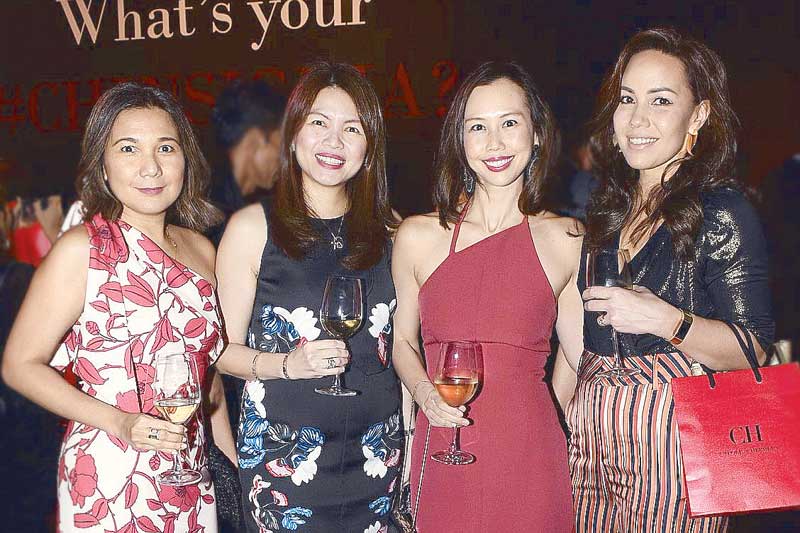 From Left: Cecile Wieneke, Ana Gloria, Nicole Jacinto and Erin Menk.
Held at the Maybank Performing Arts Theater in Bonifacio Global City, Taguig, the exhibit honored individuals who are masters in their respective fields and have an eye for detail and love for all things sophisticated. They were photographed to highlight how their works shape modern Filipino culture — much like Carolina Herrera herself.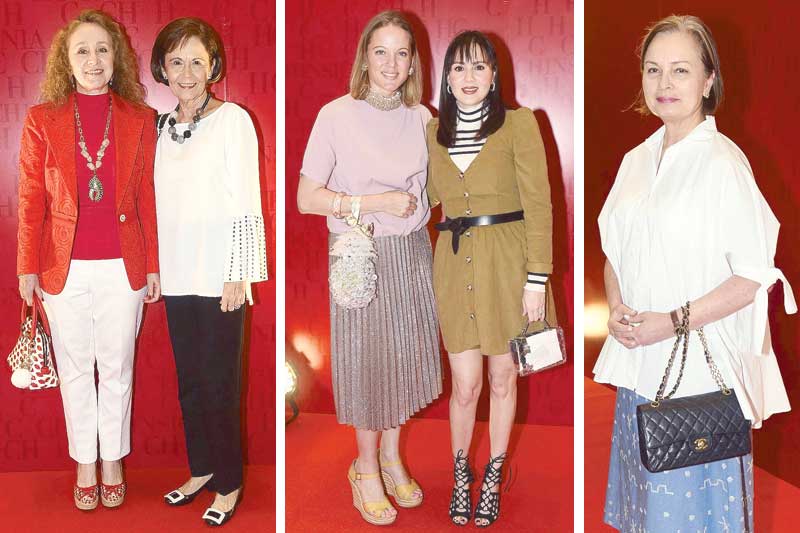 From Left: Rosa Aboitiz Posada, Pochola Hagedorn, Jennifer Tanchi, Cheska Garcia-Kramer and Margie Moran.
These individuals included Budji Layug and Royal Pineda, Candice Gotianuy, Heart Evangelista, Jae Pickrell and Bruce Ricketts, Pam Quiñones, Josh Boutwood, Ken Samudio, Kenneth Cobonpue, Lovi Poe, Mari Jasmine, Sam Lee and DJ Tina Badkiss. Their portraits were unified by the iconic white shirt, one of the brand's most recognized collections, and styled with pieces such as bags, belts and accessories from the Insignia Collection. The Insignia project celebrated diversity as well as authenticity and incorporated the unique essence of the House of Herrera.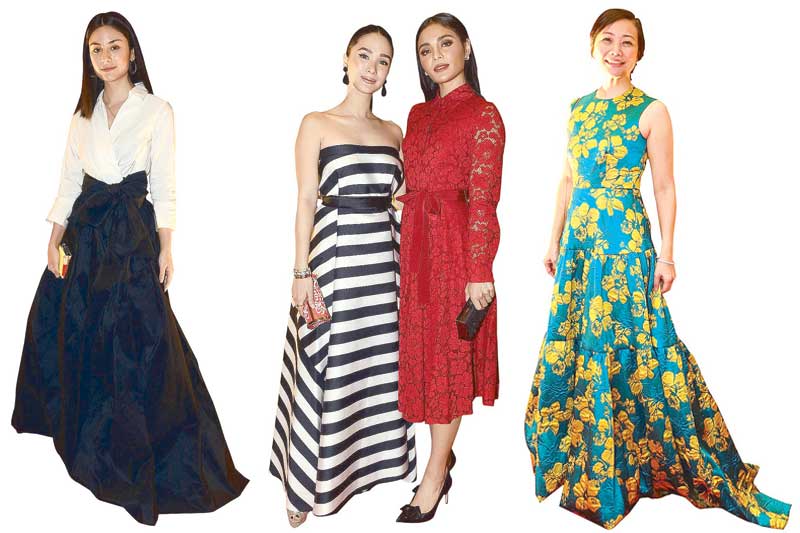 From Left: Mari Jasmine, Heart Evangelista Lovi Poe and Candice Gotianuy.
Also unveiled at the event was the Ella bag, a new addition to a special capsule collection of the CH Insignia Collection, which pays tribute to women who are remembered for their personality and talent. The Ella bag was inspired by the atmosphere and aesthetic surrounding jazz great Ella Fitzgerald and used specially created leather such as Ylang Napa, Baoba and Sabine. The decorative Insignia jewelry piece on the bag was designed to serve as a clasp and give the item a distinct personality. It was also plated in silver and gold and included stones such as malachite, lapis lazuli or jasper.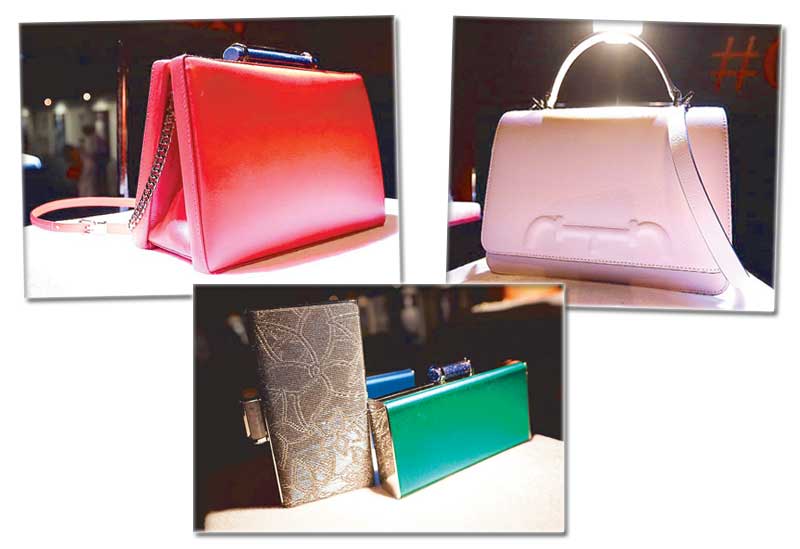 From Left: Ella Insignia bag, Victoria Insignia bag and Scala Insignia clutch.
* * *
(CH Carolina Herrera is located at Greenbelt 5 in Makati City. It offers the whole range of CH Carolina Herrera collections for men and women like RTW, bags, shoes, small leather goods, accessories and jewelry.)
* * *
(Follow me on Instagram @pepperteehankee.)