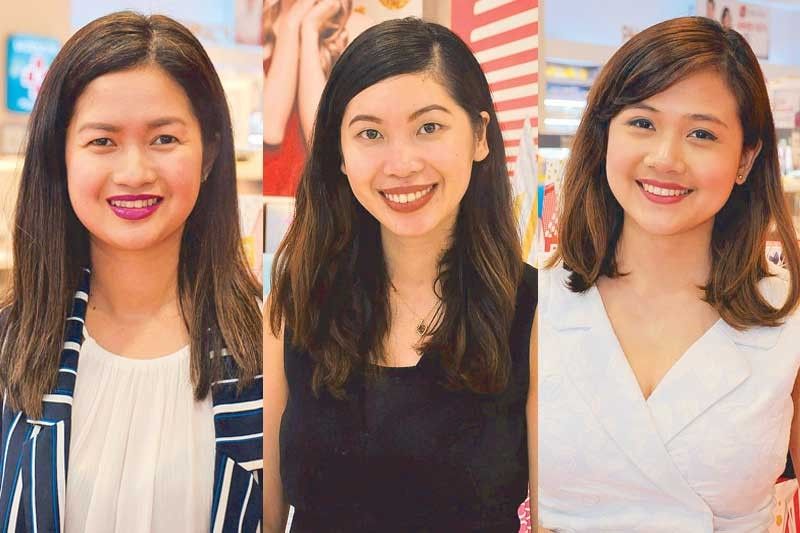 From Left: Watsons group marketing manager Sharon Presbitero-Decapia, Marketing manager Krista Paula Tan and Marketing manager Krisel Macatangay.
Ready for the gift-giving season
The holiday season is fast approaching and shoppers are already on the lookout for great gifts and stocking stuffers!
To usher in the vibrant energy of the much-awaited shopping season, leading health and beauty retailer Watsons recently hosted a shopping party at its SM Mall of Asia store to launch its holiday gift sets collection.
Watsons group marketing manager Sharon Presbitero-Decapia and marketing managers Krista Paula Tan and Krisel Macatangay were present to welcome guests at the event.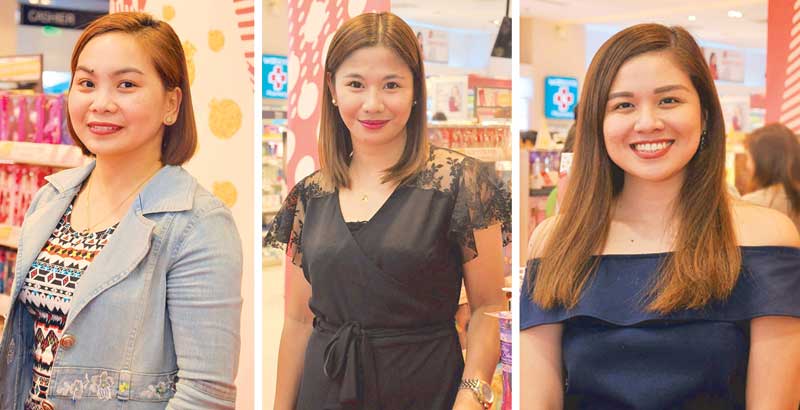 From Left: Watsons supervisor Geralyn Ternal, Area operations manager Abigael de Vega and Global Own Brands and Exclusives brand manager Mishen Hernandez.
Special guests Bettina Carlos, Ashley Ortega, Liezel Lopez, Lindsay Johnston and Dave Bornea (of the boy group One Up) had fun completing their holiday shopping lists with their lucky fans, who also enjoyed a shopping spree. They also gave away Watsons gift cards and gift sets to lucky shoppers.
Global Own Brands and Exclusives brand manager Mishen Hernandez said, "This year's holiday gift sets are special because they've been curated to make the recipients feel great."
There are boxed gift sets and stocking stuffers, some of which start at less than P100! Some gifts are beautifully packaged in reusable jars and glasses that don't need to be gift-wrapped. There is also a wide selection of health and beauty gift sets that will make one's holiday shopping more convenient.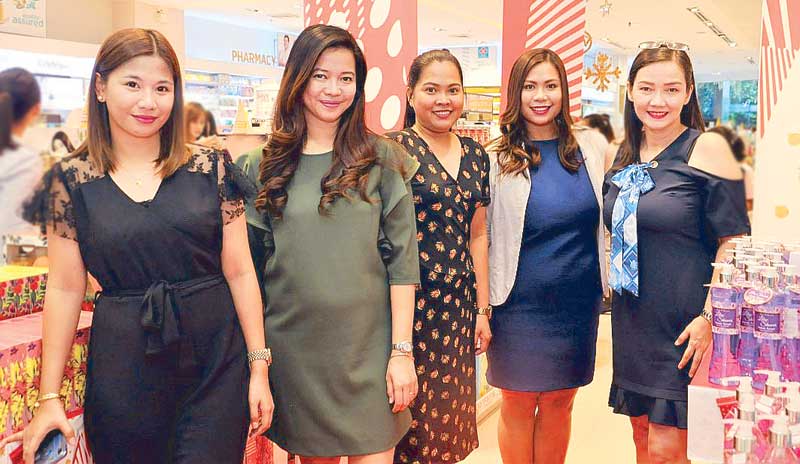 (From left) Abigael de Vega, Christy Magracia, Mary Rose Besa, Mara Lauren dela Cruz and Rowena Tapawan.
Hernandez added, "Watsons' goal for the holidays is to make shopping for gifts hassle-free for everyone."
Watsons is the one-stop destination for customized and themed gift sets for people who are into health, fitness, skin care and hair styling essentials.
The health and beauty retailer also makes it more affordable for shoppers by offering select exclusive gift sets for a certain price until Dec. 31. Watsons Card members can get twice their bonus points when they buy exclusive gift sets until Dec. 26.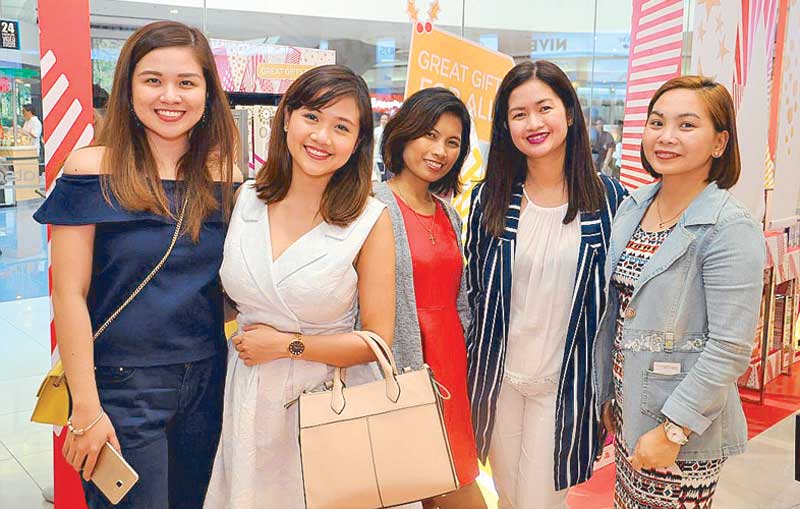 (From left) Mishen Hernandez, Krisel Macatangay, Watsons supervisor Helen Capunong and Sharon Presbitero-Decapia.
(Get the Watsons Card for exclusive benefits and promos. For more information, visit www.watsons.com.ph or follow @watsonsph on Facebook and Instagram.)
* * *
(Follow me on Instagram @pepperteehankee.)