Summer in Siargao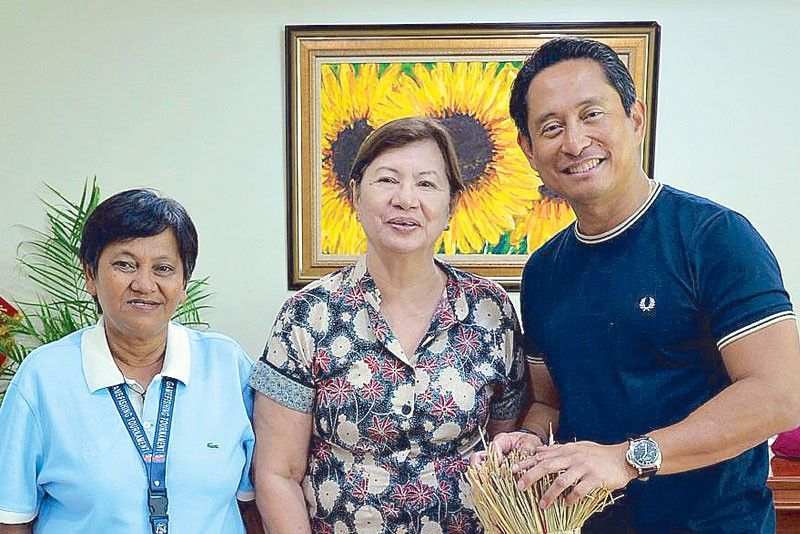 Mention Siargao to anyone and the first thing that comes to mind would be surfing.
True, both surfers and non-surfers alike know that Siargao is the "Surfing Capital of the Philippines" and is also considered one of the Top 10 surfing sites in the world.
The provincial government of Surigao del Norte, to which this island group of nine municipalities belongs to, hosts an international surfing tournament in September every year, since 1994, gathering the best of the best from all over the world.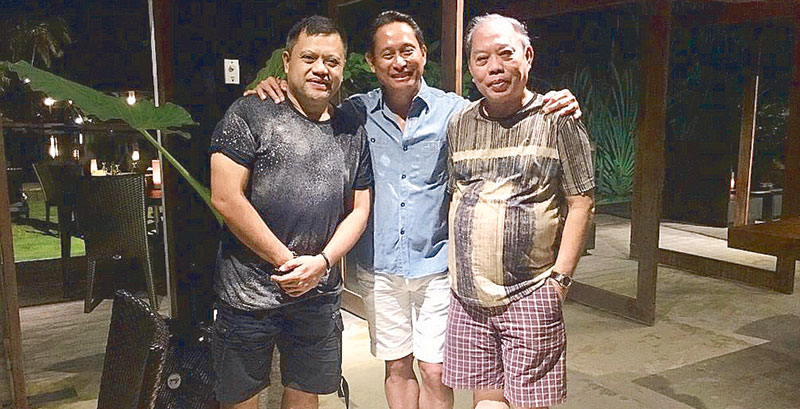 With Surigao del Norte Rep. Bingo Matugas and lawyer Lalo Matugas.
But there is more to Siargao than just surfing, as I discovered after visiting the island upon the invitation of Surigao del Norte Gov. Sol Matugas, former Rep. Francisco "Lalo" Matugas and incumbent Surigao del Norte Rep. Francisco Jose "Bingo" Matugas II.
After the temporary closure of Boracay Island for much-needed rehabilitation and recovery work, news and social media commentaries all looked toward Siargao as the next tourist destination-to-be.
But in spite of, or despite, Boracay, Siargao on its own is popular and has its fair share of tourism.
And if you caught Paul Soriano's multi-awarded movie Siargao in last year's Metro Manila Film Festival, starring Jericho Rosales, Erich Gonzales and Jasmine Curtis-Smith, with its captivating shots of beautiful and breathtaking scenery, you would truly be enticed to visit the archipelago at the soonest possible time.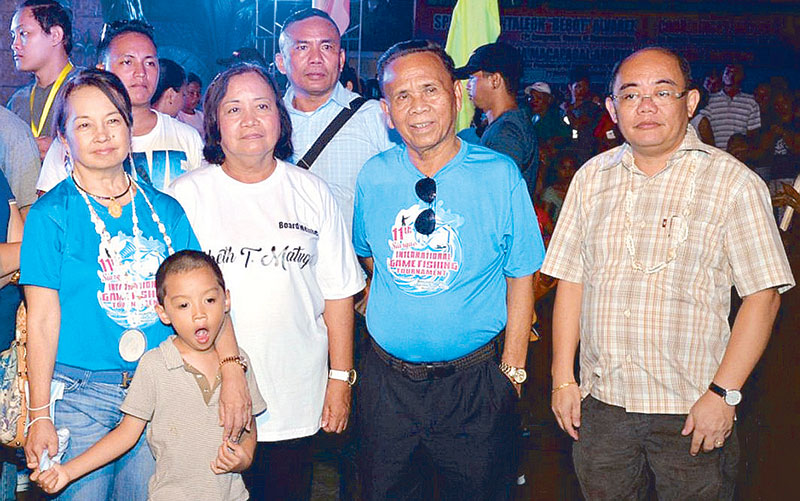 (From left) Former president and now Pampanga Rep. Gloria Macapagal-Arroyo and grandson Javo Bernas with Surigao del Norte board members Beth Abejo, Mamerto Galanida and Nathaniel Plaza.
A quick tour around the main island would show that it is developing. The local airport still looks brand-spanking-new, and the highway that goes around the island is one endless ribbon of tarmac. There is a sports complex being built and the provincial capitol has a branch in Dapa town.
Governor Sol, who is an educator and ardent supporter of sustainable development, mentioned that the provincial government would rather maintain Siargao's rustic charm, preferring beachside cottages over high-rise condominiums and quaint resorts over large accoutrements.
A roadmap is currently being developed with consultants to push Siargao to further progress, but without sacrificing its sustainability nor surrendering much of its environmental stability.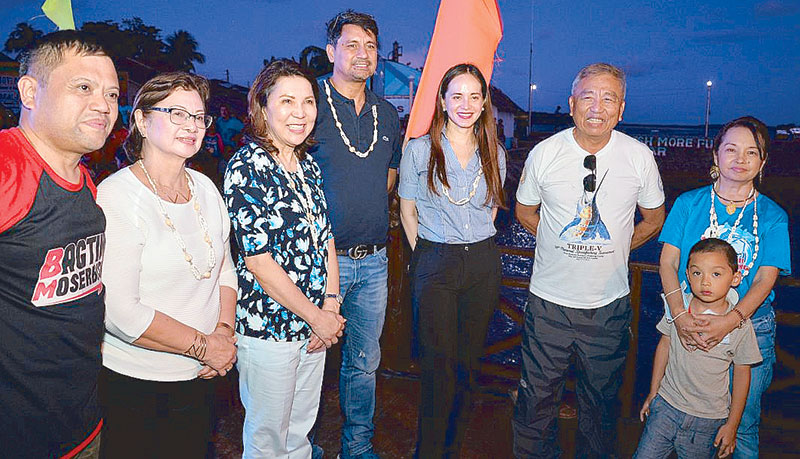 (From left) Rep. Bingo Matugas, Gov. Sol Matugas, Wanda Teo, Ormoc City Mayor Richard Gomez, Leyte Rep. Lucy Torres-Gomez and Marfin Tan with Rep. Gloria Macapagal Arroyo and grandson Javo Bernas.
This should give our hardworking Environment Secretary Roy Cimatu a reason to smile.
Aside from surfing, the island also hosts an annual international game fishing tournament, which also brings prestige not just to Siargao, but to the whole province of Surigao del Norte.
While General Luna town is considered the surfing mecca in Siargao, Pilar town on the western side of the main island facing the Pacific Ocean is the site for deep-sea game fishing.
The annual Siargao International Game Fishing Tournament started way back in 2008. Game fishing had already been some kind of a sport and hobby in the waters off Siargao since the 1970s, but it was only in 2007 when a Filipino-American angler from Cebu broached the idea to then Rep. Lalo Matugas for an annual international tournament.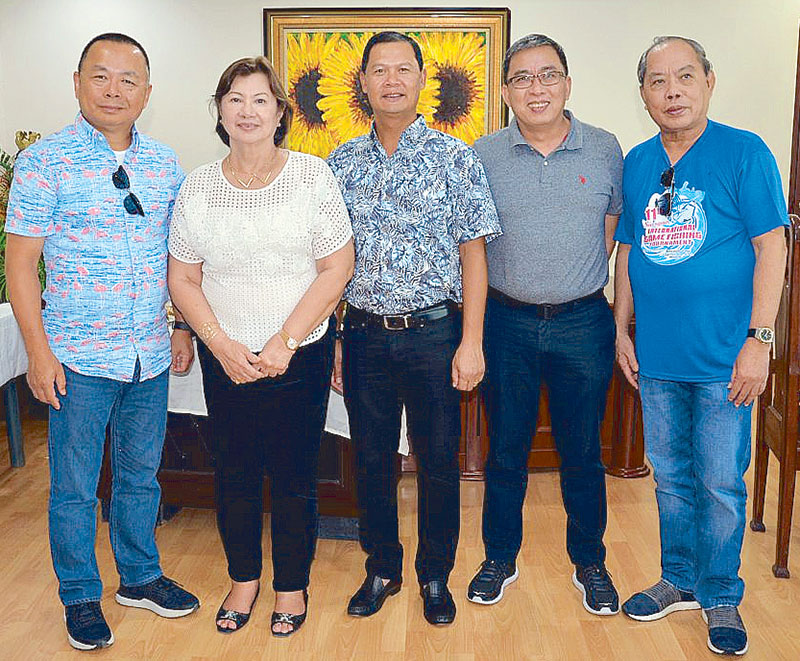 (From left) Joseph Sy, Gov. Sol Matugas and Laotian Ambassador Phoxay Khaykhamphithoune with lawyers Francis Ballesteros Jr. and Lalo Matugas.
Matugas, together with then Pilar Mayor Lucio Gonzales and others, kicked off the very first tournament in 2008 with no less than then President Gloria Macapagal-Arroyo (PGMA) as the guest of honor.
This year, the 11th for the tournament, now Rep. PGMA is once again the guest of honor. During the opening ceremonies, Matugas, who also spearheads the 2018 tournament, intimated to the crowd that the annual tournament would not have taken place without the support of PGMA. In fact, it was PGMA during her presidency who approved most of the vital infrastructure and development projects in Siargao.
Truly, being a first-timer to the island group, I can see that it has much potential. It is a kind of paradise that I would want to return to time and time again, and, in doing so, would always find a bit of the familiar in every return.
I wanted to show a photograph of the Siargao sunset, but I hesitated. Its beauty cannot be completely captured by any camera lens. You must see it with your own eyes to appreciate its magnificence.

With members of Surigao media. (Seated, from left) Lala Rimando, lawyer Francis Ballesteros Jr., Mary Jul Escalante, Jocelyn Ferol, Jabes Juanite and a member of the provincial staff; (standing, from left) Jhino Paruccho, Quin Goña, Joselito Tiu, Roberto 'Jun' Parada, Mark Lisondra, Jerry Bayana, a member of the provincial staff, Barry Azucenas, Tirso Clerigo Jr., Zacarias Amaril and John Glenn Platil.
This I said while being interviewed by local media in Siargao:
"This is what I will bring with me back to Manila when I meet with our companies: we must invest in Siargao."
Siargao and the provincial government of Surigao del Norte are in the right direction moving forward and upward.
Padayon!