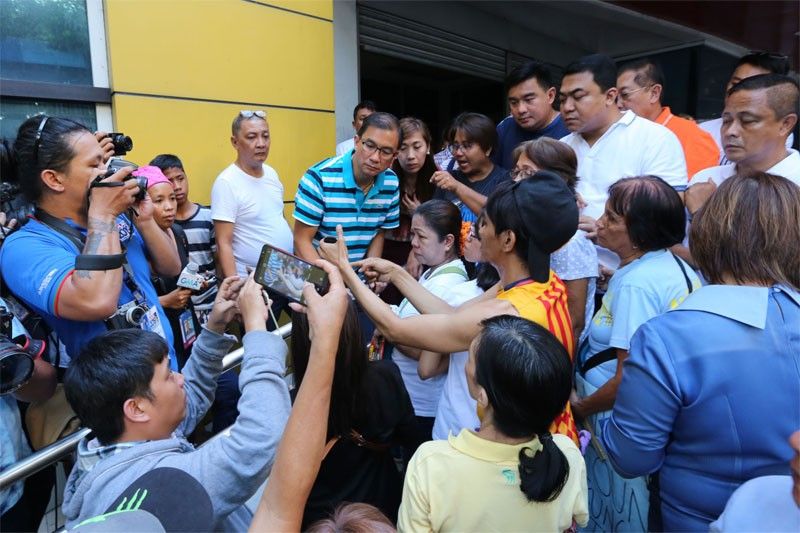 Incumbent Pasig City Mayor Robert "Bobby" Eusebio along with his supporters troop to Pasig Sports Center on Tuesday to oppose the city's mayoral election results.
The STAR/Walter Bollozos
WATCH: Eusebio supporters oppose Vico Sotto's victory in Pasig City
MANILA, Philippines — Hours after Vico Sotto was proclaimed the new mayor of Pasig City, outgoing Mayor Robert "Bobby" Eusebio and his supporters trooped to Pasig Sports Center to oppose the victory of the mayor-elect.
Twenty-nine year-old Sotto ended the 27 year reign of the Eusebio clan with his victory.
According to the Comelec transparency server's result, Sotto won the mayoral seat with over 208,500 votes while Eusebio only gained more than 121,000 votes.
There are 440,856 registered voters in Pasig City.