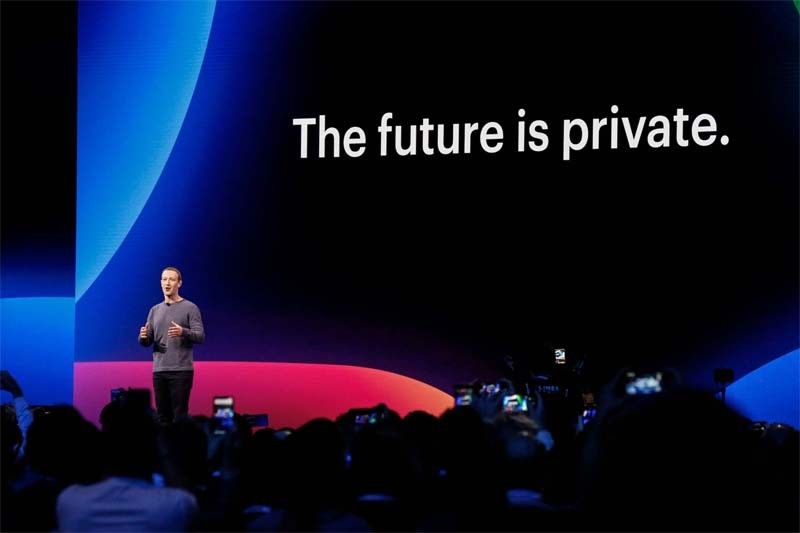 Facebook CEO Mark Zuckerberg delivers the opening keynote introducing new Facebook, Messenger, WhatsApp, and Instagram privacy features at the Facebook F8 Conference at McEnery Convention Center in San Jose, California on April 30, 2019. Got a crush on another Facebook user? The social network will help you connect, as part of a revamp unveiled Tuesday that aims to foster real-world relationships and make the platform a more intimate place for small groups of friends.
AFP/Amy Osborne
WATCH: Facebook vows 'private' future
(Agence France-Presse) - May 5, 2019 - 1:10pm
SAN JOSE, United States — "The future is private," says Facebook chief executive and co-founder Mark Zuckerberg as he opens the F8 developer conference and unveils a revamped app focused on privacy.
"I believe that the future is private. This is the next chapter for our services, in addition to the digital town square, we also need a digital equivalent of a living room that is just as built out as a platform," Zuckerberg said.
The new features were introduced in a revamped Facebook app as the embattled social network embarks on a new strategy emphasizing private communications and small groups.