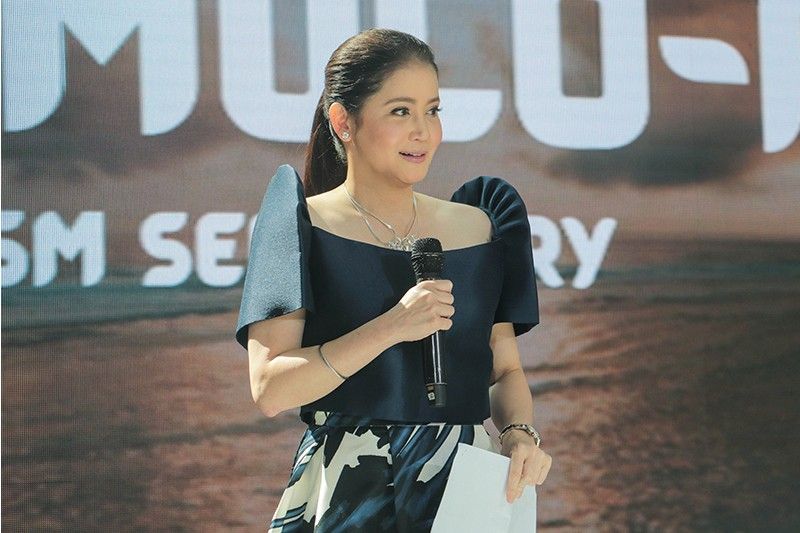 In this Feb. 18, 2019 photo, DOT Secretary Bernadette Romulo-Puyat delivers her speech during the launch of the tourism campaign for 2019.
Philstar.com/Erwin Cagadas Jr.
WATCH: DOT invites travelers to join crowdsourced 'It's More Fun in the Philippines' campaign
(Philstar.com) - February 19, 2019 - 6:27pm
MANILA, Philippines — The Department of Tourism Monday launched the renewed "It's More Fun in the Philippines" campaign which it said would be 100 percent crowdsourced this time.
DOT Secretary Bernadette Romulo-Puyat said they launched the refreshed tourism campaign to kick off 2019. It added that the renewed campaign is now made by tourists.
"It's a 100% crowdsourced campaign made entirely by people who have experienced firsthand why it's more fun in the Philippines," Puyat said.
The tourism agency said that since the slogan and hashtag helped encourage around 4.3 million tourists to post their photos, videos and comments online, they are now using it to invite more people to join the fun in promoting the country.
DOT said it is now using only real images, footage and reviews shared by online tourists to tell their stories about our country.
"At the heart of the relaunch is an invitation for Filipinos and foreigners alike, to 'Be Part of the Fun.' This call to action enjoins tourists to share more of their photos, videos, and reasons why they like the country with [the hashtag] #ItsMoreFunInThePhilippines in hopes of getting featured in upcoming advertising materials," DOT said.
The new campaign also featured a new logo and font inspired by hand-painted street sights and woven textiles to showcase Philippine art and culture.
It stressed that the new campaign is grounded in sustainability and proceeds of the campaign would be donated to environmental organization World Wildlife Fund.
"By using 100% crowdsourced material, everyone who took part has helped create the country's most sustainable tourism campaign to date," DOT said.