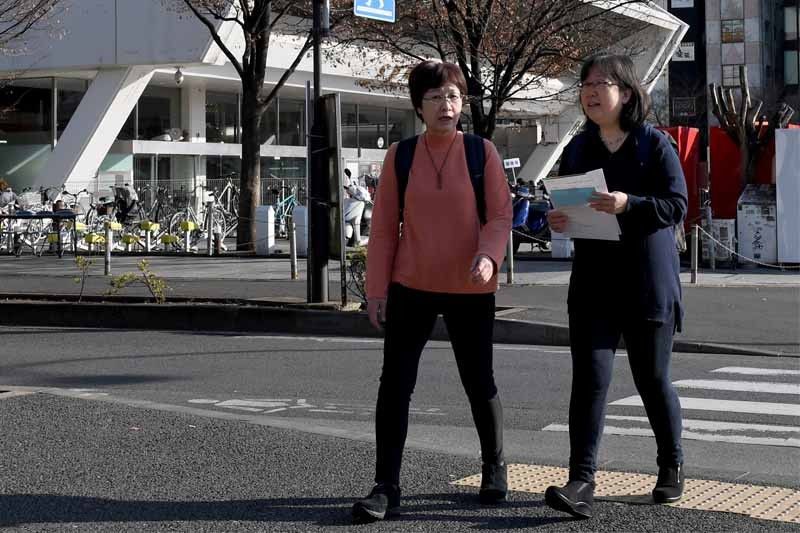 This picture taken on Jan. 17, 2019 shows same sex couple Yoko Ogawa (L) and Chizuka Oe (R) walking towards a town hall to submit their marriage registration in Tokyo.
AFP/Toshifumi Kitamura
WATCH: Japan gay couples seek marriage rights in Valentine's lawsuit
TOKYO, Japan — Chizuka Oe and Yoko Ogawa have been together for 25 years, but when they submitted their marriage registration at a Tokyo town hall, they knew it would be rejected.
The couple is now planning to take action: Along with 12 other same-sex couples, they will file lawsuits on Valentine's Day seeking to force the government to recognize gay marriage.
The five lesbian and eight gay couples involved will file lawsuits across the country seeking damages of one million yen ($9000) a person for being denied the same legal rights as heterosexual couples.
Japan is the only nation from the Group of Seven countries that does not recognize same-sex unions.