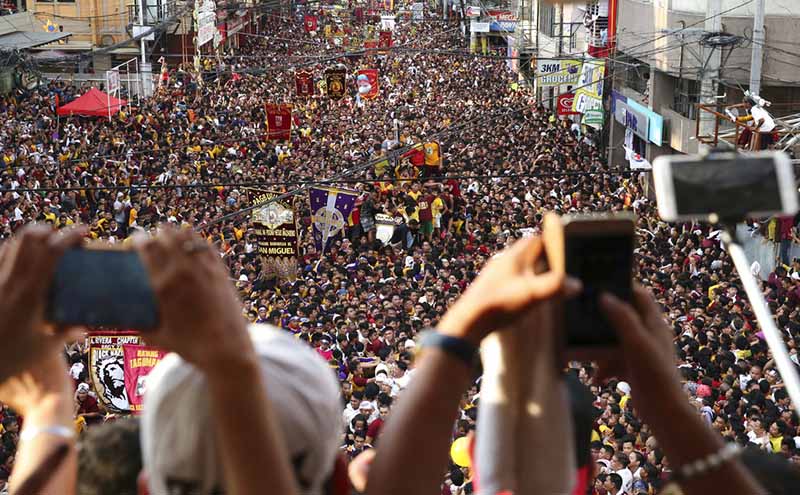 Filipino Roman Catholic devotees take pictures using their smartphones as the carriage of the Black Nazarene passes by during a raucous procession to celebrate its feast day on Tuesday, Jan. 9, 2018 in Manila, Philippines. A massive crowd of mostly barefoot Filipino Catholics joined the annual procession of a centuries-old statue of Jesus Christ under tight security. AP/Aaron Favila
WATCH: Traslacion 2018 by the numbers
MANILA, Philippines — One of the country's biggest religious events successfully concluded early Wednesday.
Millions of devotees of the Black Nazarene participated in the 22-hour long procession or traslacion which started as early as 5 a.m. of Monday.
This annual procession held every January 9 commemorates the transfer of the venerated image of Black Nazarene from its original home in Intramuros to the Minor Basilica of the Black Nazarene or the St. John the Baptist Parish in Quiapo, Manila in 1767.
Watch the rundown on what occurred during this year's traslacion:
—Text by Rosette Adel; Video by Kat Leandicho