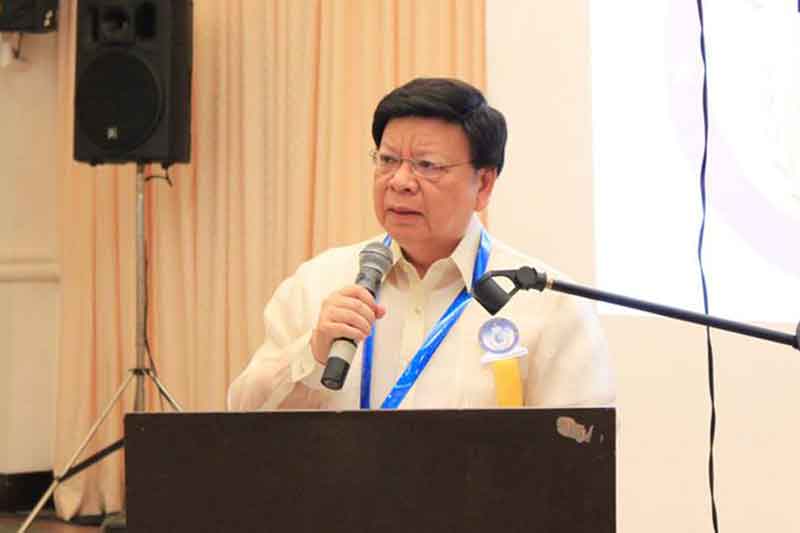 Rep. Rodante Marcoleta (SAGIP party-list) grilled lawyer Jocelyn Fabian, head of a TWG under a special committee on retirement, on the supposed delay of pension release to surviving spouses of justices and judges. 1SAGIP partylist Facebook
WATCH: House panel tackles alleged delay of judges, justices pension release
(philstar.com) - December 7, 2017 - 10:41am
MANILA, Philippines — On the sixth day of the House of Representatives Committee on Justice hearing into the impeachment rap against Chief Justice Maria Lourdes Sereno, Rep. Rodante Marcoleta (SAGIP party-list) grilled lawyer Joyce Fabian on the supposed delay of pension release to retired judges and their spouses.
READ: 'Court felt need for thorough examination of pension application'
Fabian is the head of the technical working group focused on the release of pensions of retired justices and their widows.
She asserted that it was the court that felt the need to thoroughly screen the applications for the retirement benefits.
Fabian stressed: "We need to remember, from our perspective, we are also tasked to be fiscally responsible."
The House panel is determining whether Larry Gadon's impeachment complaint has probable cause to unseat Sereno.
Watch the impeachment proceeding here: