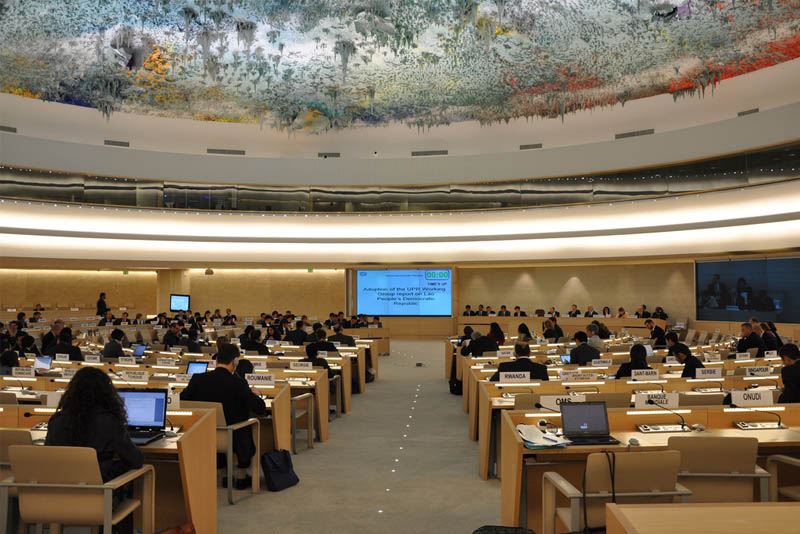 The Universal Periodic Review process assessing the human rights situation of the Philippines and other countries concluded in September in Geneva before the United Nations Human Rights Council. UN photo
WATCH: What 39 countries said in Geneva about Philippines
(philstar.com) - October 6, 2017 - 3:37am
Thirty nine countries expressed serious concern over continuing human rights abuses in the Philippines, including thousands of killings associated with the Duterte administration's war on drugs.
In a statement read before the United Nations Human Rights Council in Geneva on September 28, Iceland's Permanent Representative Hogni Kristjansson spoke on behalf of 38 other nations.
They also expressed regret that the Philippines, under President Rodrigo Duterte, did not accept recommendations to address the apparent violations in the drug war.
FULL STORY: 39 countries worry about killings, climate of impunity in Philippines