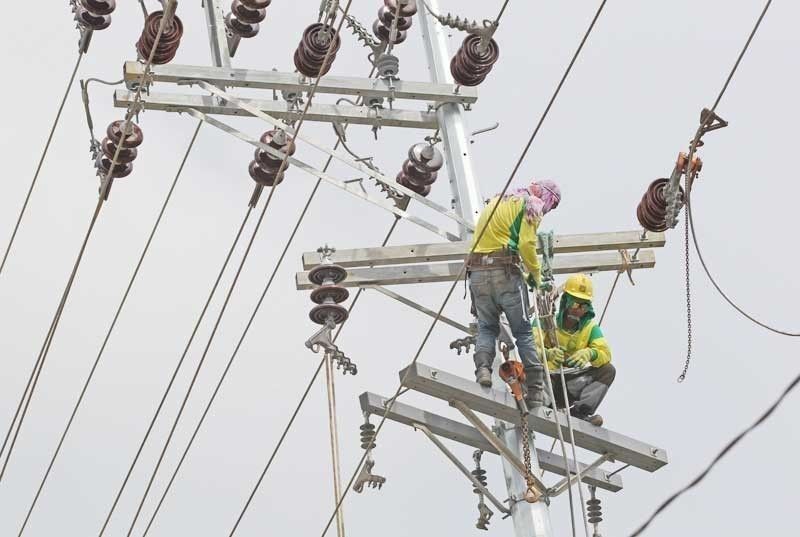 One of the consumer-centric policies that is currently being drafted is the development of the smart grid technology.
The STAR/Walter Bollozos
Commentary: Empowering consumers to save energy
Amidst being drenched for days due to the heavy downpour of rainfall, Filipino consumers have fewer things to worry about because of lower prices of basic commodities and cooling inflation.
Based on the Inflation and Consumer Price Index Report by the Philippine Statistics Authority, the country's headline inflation eased to 2.4 percent in July 2019 from 2.7 percent last month. Notably, this is the lowest inflation rate recorded since January 2017. The downtrend was brought about by the decrease in prices of basic commodities, food and non-alcoholic beverages in particular. In comparison, inflation of July 2018 reached 5.7 percent due to rising oil and rice prices.
Other factors contributing to the inflation slowdown are lower prices for housing, electricity, gas and other fuels and transport.
In July, there was a power price cut due to lower charges of Independent Power Producers and stable charges of Power Supply Agreements. This translated to a decrease in the July bill of about P21 for a typical residential customer using 200 kilowatt per hour.
For the month of August, Meralco announced its fourth consecutive power rate cut for the year. The decrease of P0.4176 kWh was brought about by lower Wholesale Electricity Spot Market charges leading to an overall decrease in generation charges, which accounts for almost half of the electric bill. For consumers, this means a decrease of around P84 in total bill of a typical household consuming 200 kWh. Households consuming 300 kWh, 400 kWh and 500 kWh, can expect a reduction of P125.28, P167.04 and P208.80 in their monthly bill, respectively.
Consumers cannot afford to be complacent
While consumer concerns have been tempered in the past months, Filipinos cannot afford to be complacent as they continue to be haunted by the detrimental effects of the ill-timed implementation of the TRAIN law coupled by spiking inflation rates in 2018.
Policies are being pushed in an effort to reduce prices of basic goods in the form of delivery of stable, efficient and affordable electricity. At the same time, this policy direction is geared towards the development of renewable energy sources, in keeping with the directive of the President Rodrigo Duterte to address "the need to ensure the sustainability and availability of resources and the development of alternative sources".
Going further through grid modernization
One of the consumer-centric policies that is currently being drafted is the development of the smart grid technology.
In a study by the ASEAN Center for Energy, a smart grid has been defined as an "electricity network that uses digital and other advanced technologies to monitor and manage the transport of electricity from all generation sources to meet the varying electricity demands of end-users".
The smart grid coordinates the needs and capabilities of all generators, grid operators, electricity market stakeholders and end-users to operate all parts of the system as efficiently as possible while also minimizing costs and environmental impacts and maximizing system reliability, resilience and stability, thereby preventing power outages and reducing energy losses. This new technology likewise promotes the integration of renewable energy sources such as storage and battery systems, solar and wind energy.
More importantly, the smart grid gives the consumers more control over their electricity bills through real-time monitoring and access of information.
In Southeast Asia, countries leading the smart grid technologies are Singapore and Malaysia. Following these regional innovators, the Philippines is taking a step in the right direction, together with Vietnam and Indonesia.
Based on the 5th ASEAN Energy Outlook, the establishment and development of smart grid technology can help the ASEAN Member States achieve reliable and cost-effective power supply while attaining the regional renewable energy target of 23% share in the total primary energy supply by 2025.
As of date, the Department of Energy is finalizing the Draft Department Circular on smart grid technology entitled "Providing a National Smart Grid Policy Framework for the Philippine Electric Power Industry and Roadmap for Distribution Utilities", which is set to be released by the third quarter of this year.
Accelerating the smooth transition from our old Philippine power system into a smart grid by 2040 would require the immediate and timely roll-out of said plans. Powering the Philippines requires the expansion and acceptance of new technologies. The evolution towards smart grid should be welcomed as a long-term and consumer-centric solution.
Atty. Hannah Viola is a fellow at think tank Stratbase ADR Institute, partner of Philstar.com.