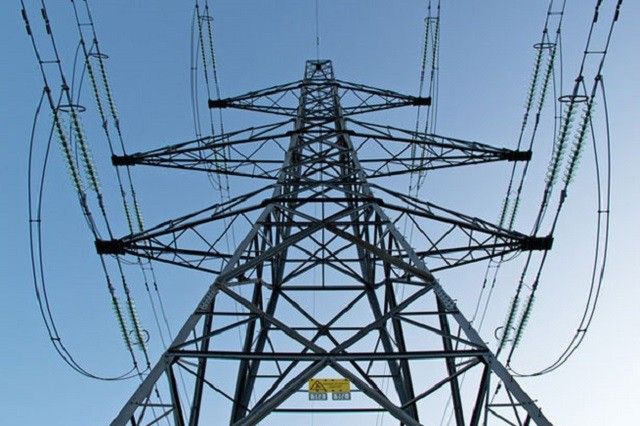 The news came in the middle of summer, historically a season of power hikes due to high demand and precarious supply.
File photo
Commentary: Unexpected lowering of electric bills
In what came as a welcome surprise for consumers and consumer groups, Meralco this week announced a reduction in power rates for May amounting to P0.5436 per Kilowatt Hour for a typical household.
The news came in the middle of summer, historically a season of power hikes due to high demand and precarious supply.
"The adjustment is due to the P0.4212 per kWh decrease in generation charge lowering it to P5.0523 per kWh from P5.4735 per kWh in April," Meralco said in a statement.
The decrease will bring the overall rate to P10.0041 per kWh or a decrease of P109 in the monthly bill of a typical residential household consuming 200 kWh, it added.
Chain method of cutting electricity costs
Consumer advocacy group CitizenWatch Philippines welcomes this good news but warns the energy players that the decrease has to be sustained in the coming months, especially in light of record inflation brought about by the Tax Reform for Acceleration and Inclusion law.
"It is laudable that despite the increasing trend of commodities, the price of electricity has gone down," said lawyer Hannah Viola, convenor of CitizenWatch Philippines.
But to ensure that end-users get access to affordable and reliable power, CitizenWatch Philippines calls for the chain method of cutting down the costs of electricity.
"The challenge for the power industry is to not break the chain of affordable and steady supply of electricity, the group said.
Call for continuance and consistency in energy infrastructure
For instance, although there is still enough energy supply for this year, industry experts have expressed their concern about a potential power shortage in as few as four years, or by 2022 or 2023.
"Cooperation among government and private sectors in addressing the ageing energy infrastructure problem and energy access is key to solving this issue," Viola said. "Our country needs to cope with a more updated energy system in line with this administration's ambitious development agenda."
In line with this, to rationalize the process of permitting and licensing of energy projects and to guarantee its timely implementation of power projects, the Department of Energy has recently issued Department Order No. 2018- 04-0013 containing the rules and procedures governing the implementation of Executive Order No. 30, which aims to streamline the regulatory procedures affecting Energy Projects of National Significance.
This policy direction should be coupled with the fast-tracking of the Energy Regulatory Commission's approval of pending power plant applications to address the uneven distribution of energy infrastructure by adding power capacities to other remote regions, Viola said.
For the industry players, unwarranted increase of should always be tempered and the entry of new plants should be coupled with the maintenance and repair of the old ones.
"While there is sense of solace in the decrease of electricity prices this month, the campaign for the lowering of power costs remains to be a long-term goal which requires continuance and consistency in action."
Adequate power supply or more base load power plants should not be a fluke or an exception, Viola said.
"It will result in stable and cheaper electricity which will benefit consumers and all industries in the long term."
Atty. Hannah Viola is a fellow at Stratbase ADR Institute and a convenor and legal counsel at CitizenWatch Philippines.