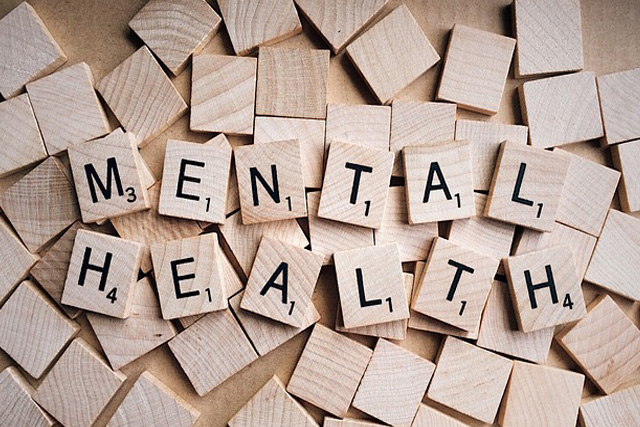 Counterpart bills on the Mental Health Act have been approved in both the lower and upper house of the Congress. A bi-cameral conference is expected to merge the versions, before it will be transmitted for the President's signature. Philstar.com/File
After finding Ica, what's next?
(philstar.com) - December 28, 2017 - 5:31am
MANILA, Philippines — On the week before Christmas, social media users were in a frenzy to help find a 17-year-old girl who last seen in a coffee shop on December 21. The family, in apparent distraught, mobilized social media to help them find the teenager.
Two days later, Ica Policarpio has found her way home through the help of a "good samaritan" and people cooperation through the internet.
After asking for privacy, the family issued an official statement. They said it was "deep emotional distress" that prompted Ica to leave home. They are currently addressing Ica's distress by tapping a professional to "evaluate [Ica] medically," they added.
"[I]t is our family's sole responsibility to understand what has caused her to carry so much pain not just in recent past, but apparently, for several months and even years prior," Bea Policarpio said on her Facebook page.
She added: "If there's anything positive that we hope can result from this experience, it is to raise awareness about the stigma of mental health and the growing culture of hate which unfortunately exists in our country's cyberspace, and collective mind space. If anything, this hate culture is a desperate call for help. Let us answer this call with nothing but love, as difficult as this may be."
After social media users helped find Ica, the family asked to raise awareness in the fight against stigma on mental health problems.
READ: Depression, some SAD facts
'1 out of 3 Filipinos has mental health problem'
The World Health Organization said that depression is a common mental disorder that affects more than 300 million people worldwide. In the Philippines, there were 2,558 reported cases of suicide in 2012. Of that number, 550 were females while 2,009 were males.
University of the Philippines College of Medicine professor emeritus Dr. Lourdes Ignacio said in October that one in every three Filipinos is experiencing a mental health problem.
Ignacio said that it is possible that there are around 28.48 million Filipinos with mental health problems.
The estimate, according to the local psychiatrist, came from a population survey conducted by the UP-Philippine General Hospital in Western Visayas more than 20 years ago that stated that 36 percent of the population has mental health problems.
However, only five percent or 4.45 million cases have been detected by public health workers and given mental health care.
In a report from BusinessWorld, the Department of Health said that there is only one psychiatrist for every 250,000 persons in the Philippines.
The DOH also estimates that one in five Filipino adults has some form of mental illness, such as schizophrenia, depression and anxiety topping the incidences of disorder.
People with mental health issues and suicidal thoughts who need anonymous support may reach out through HOPELINE, launched nationwide in 2016 by the DOH, WHO and Natasha Goulbourn Foundation.
HOPELINE may be reached at (02) 804-4637; 0917-5584673; and 2919 for Globe and TM subscribers.
Youth for Mental Health Coalition
Youth for Mental Health Coalition Inc. has been adamant in its campaign to fight the stigma against mental health disorders, especially among the youth.
According to its Facebook page, Y4MH was created in 2016 "after a meeting of youth organizations from different universities who recognized the need for improved mental health services and increased awareness for mental health in the country."
The group has been going around campuses to spread awareness on mental health. During their talks, the group asks the participants to make a vow "to Stomp the Stigma, uphold each individual's basic right to mental health, provide quality care for mental health service users free from stigma and discrimination, and promote mental health in their respective workplaces."
When TV host and comedian Joey de Leon dismissed depression as a made-up illness in national television, the group was quick to invite de Leon for an educational talk to shed light on mental health issues. Y4MH said that a changed mindset on the illness is the best form of apology from the actor.
READ: Joey de Leon told: Nothing comical about suffering, suicide rates
After drawing massive flak, De Leon apologized the following day for his "insensitive" and "ignorant" remark.
The group also filed a statement of support, with some 250 signatures from student organizations in the Philippines, to lobby for a stronger mental healthcare system in the country.
Mental health act approved on both houses
On November 21, the House of Representatives on November 21 approved unanimously the mental health act .
A total of 223 lawmakers from the lower house of the Congress voted to pass House Bill 6452 or the Comprehensive Mental Health Act endorsed and authored by Rep. Angelita Tan (Quezon).
Rep. Chiqui Roa Puno (Antipolo) also co-wrote the bill.
Its counterpart bill in the Senate, sponsored by Sen. Risa Hontiveros, was approved on third and final reading last May.
The Senate bill seeks to integrate mental health services and programs in the public health system. It also mandates the government to provide basic mental health services at the community level and psychiatric, psychosocial and neurologic services in all regional, provincial and tertiary hospitals.
Among the provisions of the law are the creation of a complaint mechanism against abuse of persons with mental health disorder and giving mental health education in schools.
Following this, a bi-cameral conference is expected to merge the versions from the two houses of the Congress. Then the act will be submitted for the president's signature.