Sharing the gift of hope to refugees
(Philstar.com) - December 22, 2015 - 2:25am
MANILA, Philippines – One of the biggest stories that unfolded this year was the plight of refugees from all over the world—people who were forced to leave their homeland to escape from the horrors of war, persecution, and human rights abuses. The enormous suffering and displacement in the countries of origin of refugees were a result of new and continuing issues in global peace and security.
In 2015 alone, millions of people have fled Syria, Afghanistan and Iraq to seek refuge in Europe, which was at the receiving end of a massive exodus of nearly one million people arriving on foot and open water, cramped in unsafe boats.
Many of the refugees arrive exhausted and malnourished, carrying only a few possessions they could save. Globally, more than half of the refugee population is under 18. Often, children end up separated from their loved ones, lost in strange new places.
Refugees from Syria comprise 50 percent of the total number of arrivals by sea that the United Nations High Commissioner on Refugees (UNHCR) has reported. The latest count of sea arrivals shows that there are now more than 3,600 individuals who are either missing or dead.
The UNHCR is monitoring 5,000 new arrivals in Greece each day. Having fled conflict areas is one thing, but the refugees now have to face another ordeal: the punishing European winter that may result in further loss of life if adequate measures are not taken urgently.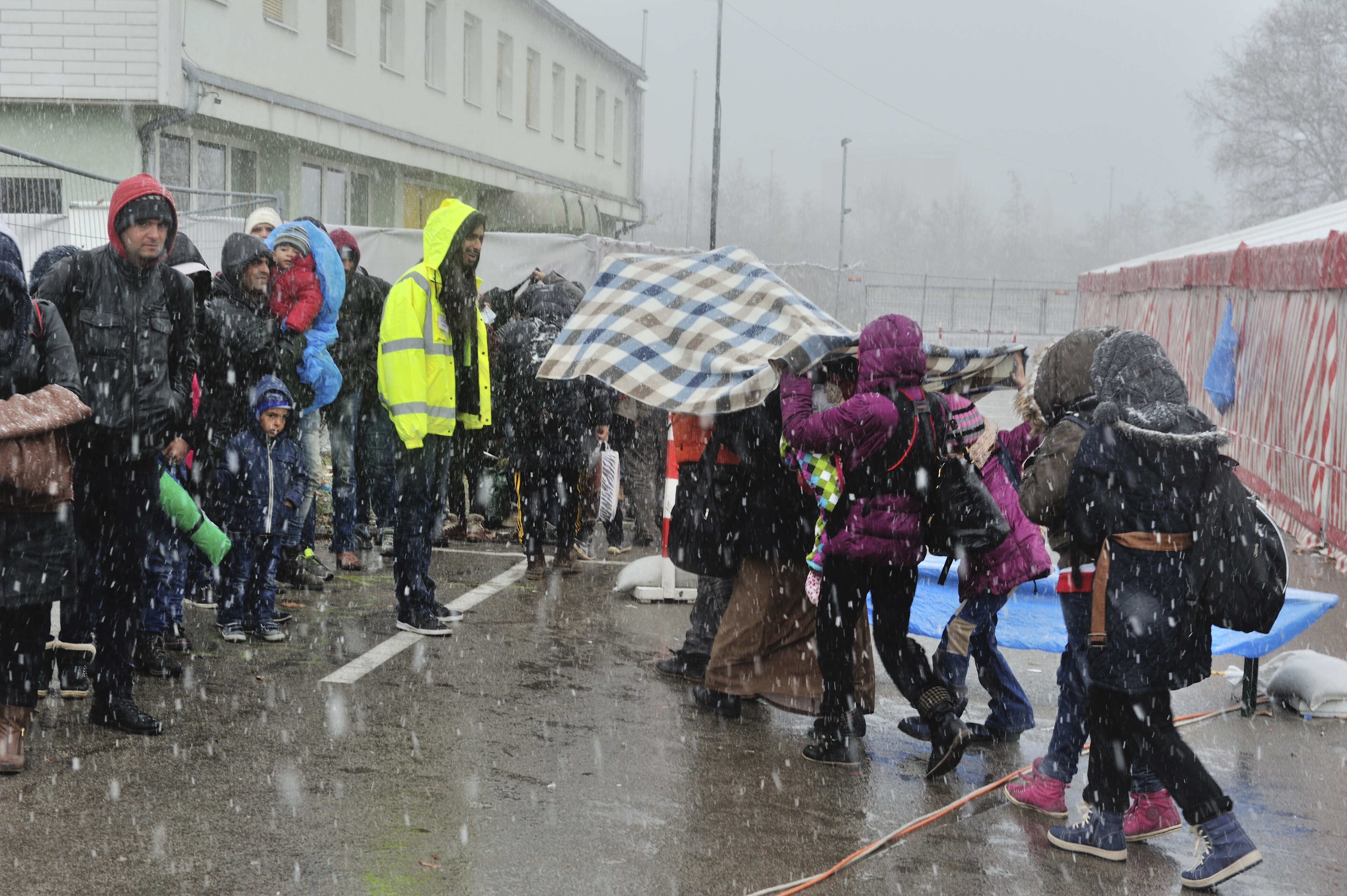 AUSTRIA. Winter snow falling on refugees about to board a bus to the German border a short distance away
© Mark Henley/UNHCR
'Without delay'
"With winter approaching, action must be taken without delay," UNHCR wrote in its winterization plan for the refugees in Europe. "Governments in all the affected countries are working toward more permanent solutions, but in the meantime we have to do all we can to protect families from further ordeal right now."
Harsh weather conditions in Europe are likely to exacerbate the suffering of refugees landing in Greece and travelling through the Balkans.
The Europe Winterization Plan of UNHCR focuses on supporting affected countries such as Croatia, Greece, Serbia, Slovenia, and the former Yugoslav Republic of Macedonia.
The refugee agency plans to use existing buildings to shelter refugees and serve as reception facilities. They will also need to supply emergency shelters like tents, refugee housing units, and rubb halls with heaters. Other supplies like blankets and winter clothing that will protect them from the harsh weather will also be distributed.
UNHCR is prioritizing children, women and those with special needs, an estimated 40 percent of those moving.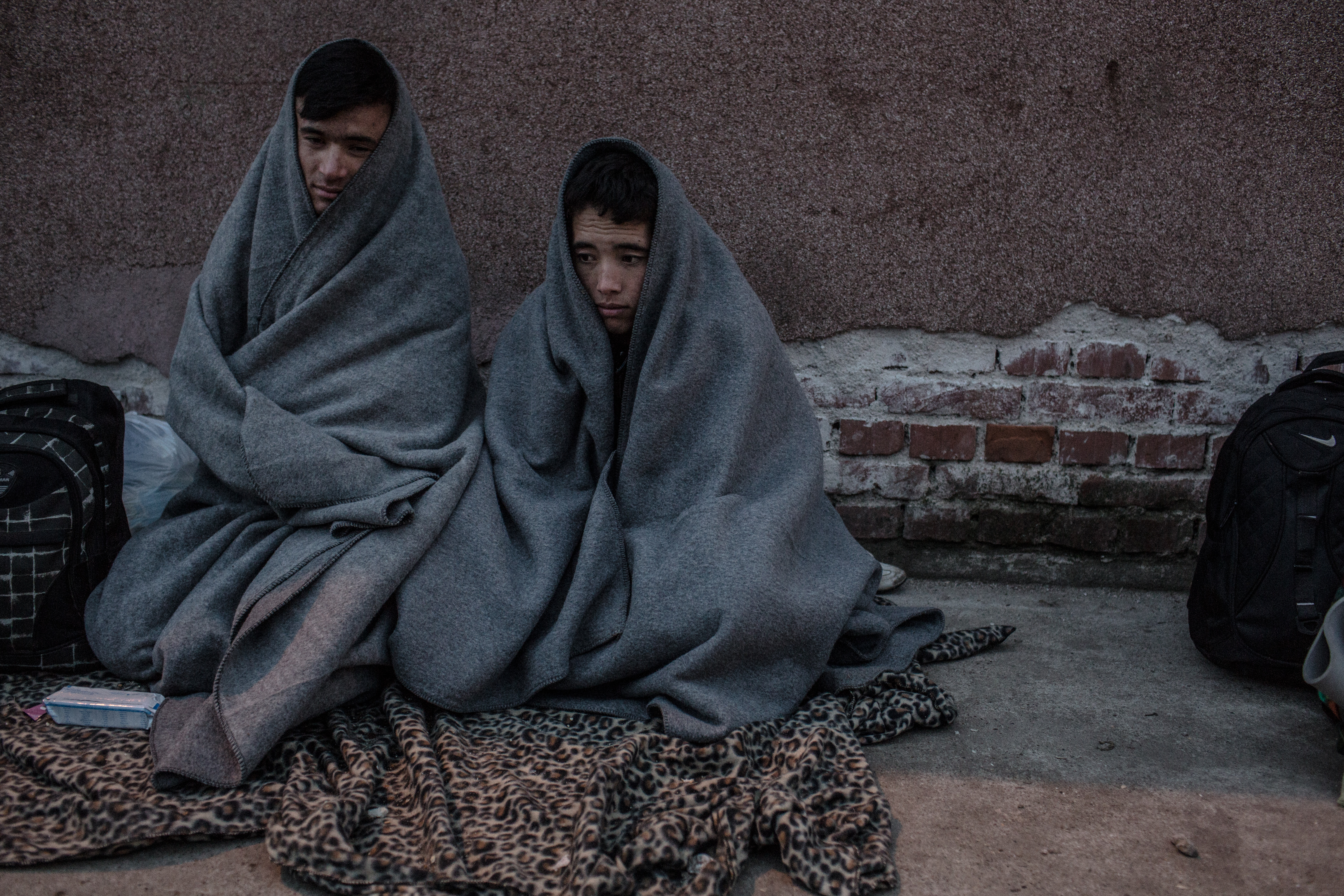 SERBIA. Refugees and migrants transit through Balkans while weather deteriorates
© Daniel Etter/UNHCR
UNHCR is now appealing for support as the total supplementary requirements to help refugees and migrants survive the cold amounts to more than US$172 million.
Compassion knows no borders
Despite the mounting refugee problem, the situation has also given rise to stories of inspiration and hope. Many have celebrated the courage, resilience and determination of refugees, and the inspiring action done in support of them. Most notably, the public outcry of citizens in countries such as Germany and Austria led to action from decision-makers and proved that one does not need to rely on action from leaders to make a difference.
In the Philippines, despite being thousands of miles away from the crisis, ordinary Filipinos have supported the call for help, showing compassion that goes beyond borders. The Philippines has consistently offered help to refugees in need—from Jews and Russians fleeing persecution in the 1930s and 1940s to the expression of upholding humanitarian succor to the Rohingya boat people earlier this year.
In this season of giving, the UNHCR is once again appealing to the time-tested compassion of Filipinos to stand in solidarity with the rest of the world in sharing the gift of hope to refugees facing dire winter conditions in European borders.
There are various ways to support refugees in need—from the most basic necessities to the tools to keep communities together. This is a complex and evolving crisis, and there are no overnight solutions. But even a small contribution can give a family a place to sleep, rescue kits to those who took treacherous sea journeys, or a child a set of dry clothes. Visit donate.unhcr.ph/syria to know more about how you can help.
READ MORE:
What can Filipinos do about the refugee crisis in Europe?
Filipinos helping refugees: A noble tradition, a way to give back
On World Humanitarian Day, UNHCR invites Filipinos to be "Messengers of Humanity"