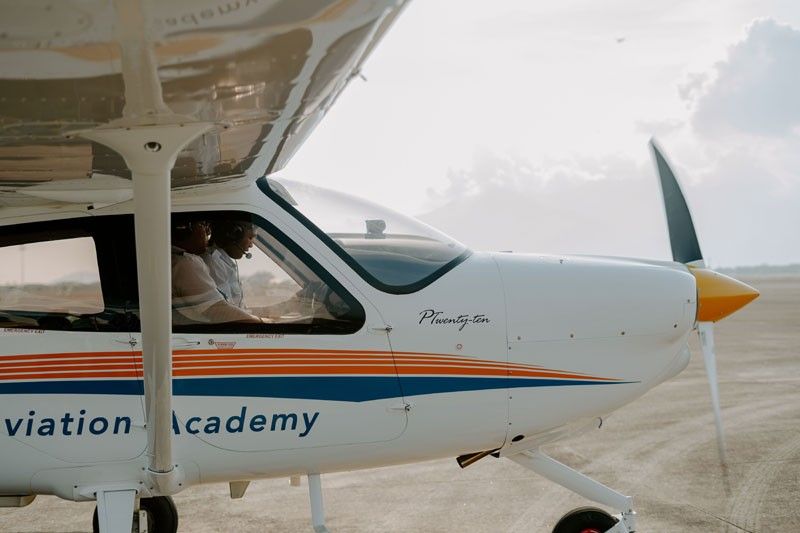 A First Aviation Academy student pilot undergoes flight training.
Aviation school readies Filipino pilots for fulfilling careers
(The Philippine Star) - December 5, 2019 - 12:00am
MANILA, Philippines — While a career in aviation has been hailed as one of the top 10 highest paying jobs in the Philippines at present, a forecast by Boeing's Pilot and Technical Market Outlook for 2013-2032 states that air traffic is expected to grow 4.7 percent annually over the next 20 years.
This means that the demand for new commercial planes would translate to a need of a staggering 498,000 new commercial airline pilots over the next two decades.
According to International Civil Aviation Organization (ICAO), thousands of pilots will need to be trained to meet the growing demand for air transport, as passengers are forecast to double in the next 15 years.
First Aviation Academy Inc. (FAA), an integrated aviation career and resource development company, foresees this shortage of aviation professionals and aims to address it.
Established in March 2019, shareholders PTC Group and MacroAsia Corp. invested on this brand-new training center located at Subic Bay International Airport, with an aim to develop the next generation of world-class Filipino aviation professionals.
The pilot school offers one course: Air Transport Pilot Training (ATPT).
According to FAA's general manager Raoul Perez, the ATPT course is unique because it contains all the training that one needs to become an airline pilot.
Unlike other training schools, FAA's ATPT course will give graduates the private pilot license, instrument rating, multi-engine rating, commercial pilot license and air transport pilot license theory.
"On top of that, they will also be trained on several airline-related ground schooling courses," Perez said.
"So I think that differentiates us, because just by getting the ATPT course, you'll be ready to transition to an airline training," he added.
When undergoing FAA's 12-month training program, cadets can expect to be trained in the latest technology and equipment such as aircraft simulators. According to Perez, FAA students will be provided with the training they need in order to transition to an actual airline.
For more information, contact +63 (02) 8840 2001 local 213/214 or +63 917 119 3028, visit the website www.firstaviationacademy.com. Follow First Aviation Academy on Facebook /FirstAviationAcademy and on Instagram @firstaviation-academy_ph.