EDITORIAL - POGOs: Time to go
September 24, 2023 | 12:00am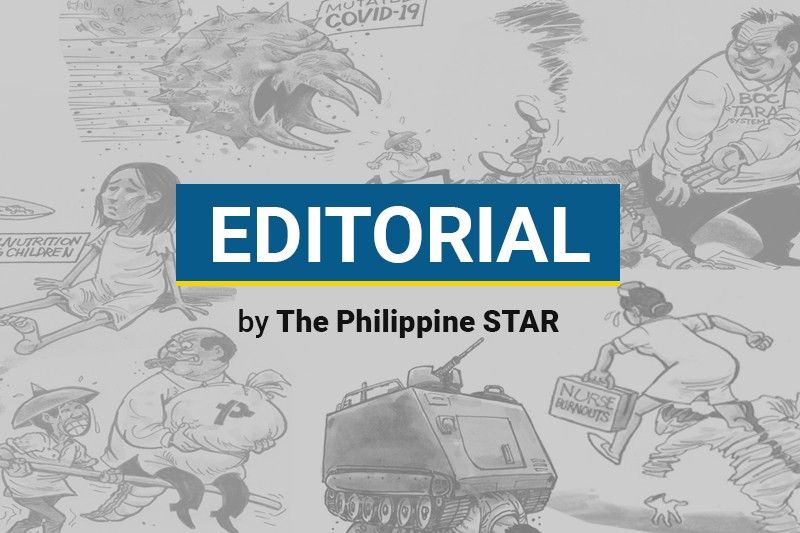 The secretaries of finance and socioeconomic planning are in favor of banning Philippine offshore gaming operator or POGO firms. Earlier this year, Finance Secretary Benjamin Diokno had asked if the country was so desperate that it could not let go of the revenues from POGOs.
This is from the head of the economic team who has warned of "fiscal collapse" unless sweeping reforms are implemented in the pension system of military and other uniformed personnel. Both Diokno and Socioeconomic Planning Secretary Arsenio Balisacan, another member of the economic team, surely know whereof they speak when it comes to POGOs.
At the Senate, it looks like the total ban on POGOs is finally gaining support. Last Tuesday, the Senate ways and means committee recommended the permanent expulsion of POGOs, to help maintain peace and order and sustain economic growth. Balisacan expressed support for the Senate committee report, saying the country must attract "legitimate… good… quality investments" that produce goods and services and promote the social aspects of development. POGOs, he said, "promote negative externalities to society," and the social costs "are quite high."
Numerous serious crimes have been linked to POGO operators and employees. Immigration personnel have been implicated in corruption scandals for facilitating the mass entry of POGO employees mostly from China without required documents. Because of the lax border controls, criminal elements have entered the country through POGO work schemes.
These are law enforcement problems calling for law enforcement solutions, according to a lawmaker who believes the country can use revenues from offshore gaming. But officials have also admitted that POGOs are paying only a fraction of correct taxes. Balisacan, the director general of the National Economic and Development Authority, is confident that new investments can replace revenues that will be lost once POGOs are shut down.
Beijing has been warning about the social costs and threats to public order engendered by offshore gaming, which China bans for its citizens including those overseas. Ransom kidnappings, serious illegal detention, torture and even murder committed by POGO workers in the Philippines have turned away tourists from China. Even China admirer Rodrigo Duterte, however, rejected during his presidency Beijing's request for the Philippines to shut down POGOs.
This time, the economic managers are supporting efforts to totally ban POGOs. "We don't think that the benefits in terms of the revenues generated and the impact on the economy are worth the cost," Balisacan said. For offshore gaming, it's time to go.