EDITORIAL - Make room for learners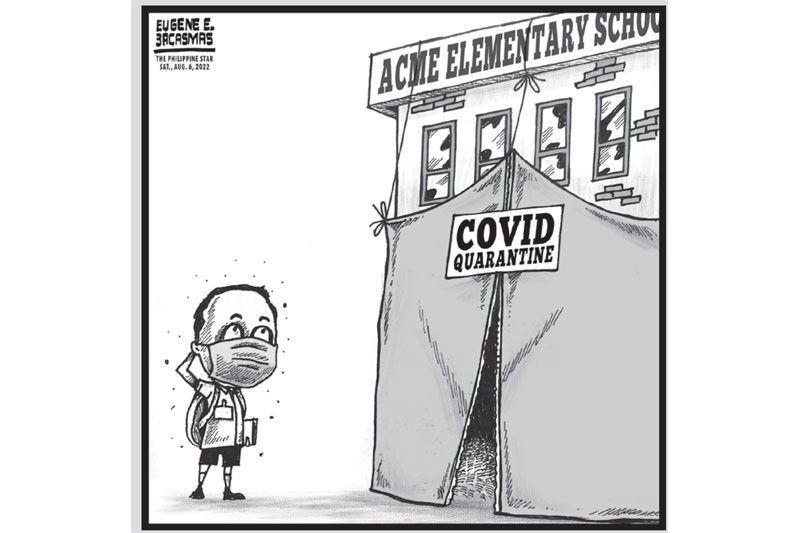 With the resumption of face-to-face classes this month, schools need ample room to allow for physical distancing. The 2022-2023 school year will open with the COVID pandemic still around, and with the added risk, although still minor, posed by monkeypox.
Exclusive private schools with small class sizes can shift to 100 percent in-person learning with little difficulty. Public schools, however, must deal with even larger class sizes due to the transfer of thousands of students from private schools amid financial difficulties arising from the pandemic.
During the two years of blended learning, teachers said some public schools had to accommodate up to 100 students per class even in Metro Manila. Today the problem is complicated by the fact that several public schools, already overcrowded long before the pandemic, have some sections of their facilities being used for COVID isolation and vaccination programs. Teachers said schools might have to return to holding classes along hallways and in the shade of trees.
The Department of Education is asking local government units to dismantle the COVID facilities, not only because the spaces are needed, but also to prevent infection among learners, educators and other school personnel once classes open. LGUs have also routinely used school facilities as evacuation centers during natural calamities – a practice that previous DepEd officials had sought to end.
With millions of school children trooping back to classrooms this month, LGUs will have no choice but to make room for students and education personnel, and find other COVID isolation facilities. The number of people seeking hospitalization for COVID has dropped dramatically. But the pandemic isn't over, and the entry of more contagious new virus mutations could lead to a fresh spike any time.
Quarantine facilities for the infected will have to be on standby in case of such spikes, even as the government pushes greater uptake of vaccines and boosters. But the quarantine facilities will have to be outside schools. With lingering public health threats, the return to face-to-face learning must be made as safe as possible.