EDITORIAL - Ease of compliance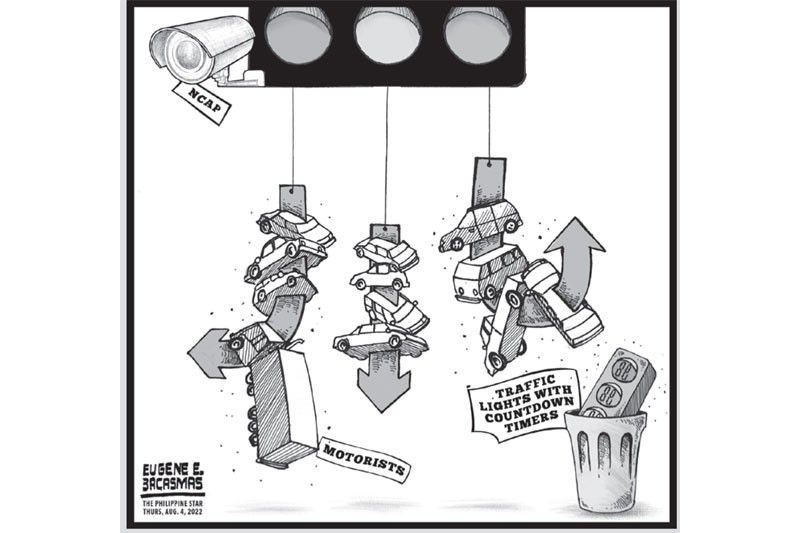 Even before they can recover from the economic devastation caused by the COVID pandemic, people who make a living as drivers are seeing huge chunks of their earnings being eaten up by massive traffic fines.
A coalition of transport groups is calling for a review of the implementation of the no-contact apprehension program in several cities in Metro Manila. The Stop NCAP Coalition has stressed that it is not against the scheme per se, but merely against the steep fines of up to P3,000 even for minor infractions.
The amount may be peanuts to VIPs, but it's more than a day's net earnings for a jeepney driver. The coalition, which includes drivers and operators of private and public transport as well as transport network vehicle services, has pointed out that it acknowledges the need for road discipline and the usefulness of technology, but the penalties do not fit the offenses. They also want local governments "to fix confusing road markings and traffic signs."
Motorists have pointed out that compliance is made difficult, especially in wide intersections, by the absence of stoplight countdown timers. The Metropolitan Manila Development Authority, instead of promoting the wider use of such timers, is reportedly phasing them out for a supposed upgrade of traffic lights.
Except for a few nutcases and self-styled VIPs with a twisted sense of entitlement who think they can get away with everything, no motorist deliberately risks getting a traffic citation ticket, which will mean spending half a day waiting in line in a crowded government office in the time of COVID just to pay a fine.
The government, however, must do its part and make compliance with traffic rules easier. Motorists particularly in Metro Manila are harried enough with soaring fuel prices, traffic jams and steep road tolls.
MMDA officials have brushed aside the complaints of the transport coalition, telling the members to simply follow traffic rules. Such attitude leaves the Marcos administration open to accusations of insensitivity, especially when more mass transport vehicles are deployed for the start of in-person classes this month.
Not all government officials are tone-deaf. Valenzuela Mayor Wes Gatchalian has said the city is not switching off its stoplight countdown timers, and is open to lowering traffic fines.
No one is arguing with the need to promote traffic discipline, but there's a reasonable way of doing this. There is a continuing effort to promote ease of doing business; this must be extended to ease in complying with traffic rules.