EDITORIAL - Changing strategy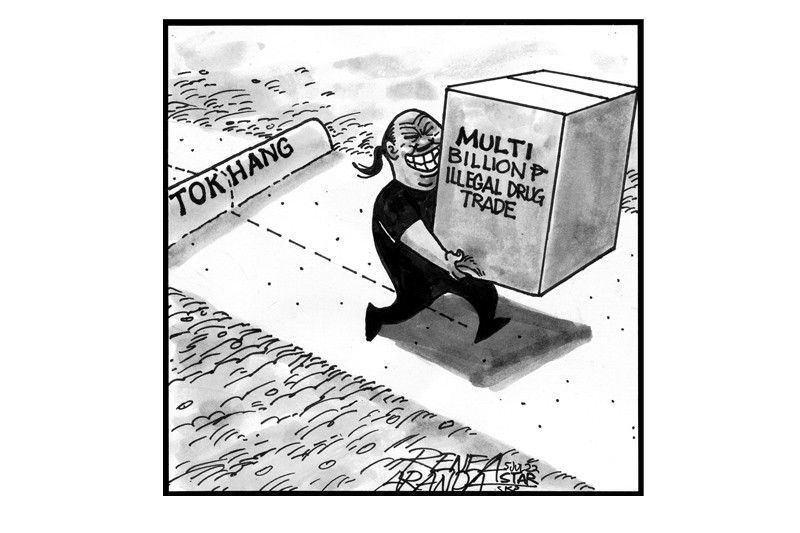 The International Criminal Court wants to resume its probe into the war on drugs that was a priority of Rodrigo Duterte during his six years as president. At the end of his term, Duterte acknowledged that he had underestimated the extent of the problem, which has persisted despite the deaths of over 6,000 suspects in police anti-narcotics operations.
Within days after he stepped down, police apprehended several drug trafficking suspects across the country. The latest and biggest drug bust so far was staged last Sunday morning by the Philippine Drug Enforcement Agency backed by the police in Quezon City, which led to the arrest of a Chinese national and the confiscation of at least 40 kilos of shabu valued at P272 million.
While his brutal methods and apparent failure to hold law enforcers to account for abuses in the conduct of the campaign have been cited by the ICC, Duterte was not way off the mark in pointing out the extent of the problem in the country. Long before he assumed power, the Philippines was already notorious as an international transshipment point for prohibited drugs.
Duterte, a former mayor and congressman, said even police generals and local government executives, from barangay officials to provincial governors, were involved in illegal drug deals. He defended the high number of suspected small-scale pushers who were targeted, saying they were threats to public safety in their neighborhoods.
Continuing the campaign against illegal drugs was Duterte's specific appeal to his successor. Yesterday, the new secretary of the interior and local government, whose department has supervision over the Philippine National Police, vowed to continue the campaign, but within the bounds of the Constitution. What this means exactly remains to be seen. PNP officials have previously pointed out that armed and bloody encounters cannot always be avoided in battling drug traffickers.
The illegal drug scourge has been around for decades, and confronting the problem is a continuing mission of law enforcement. The previous administration went for shock and awe in dealing with the problem, but the high human toll failed to eradicate the menace. A new dispensation must try a different strategy.