EDITORIAL - Rise to the top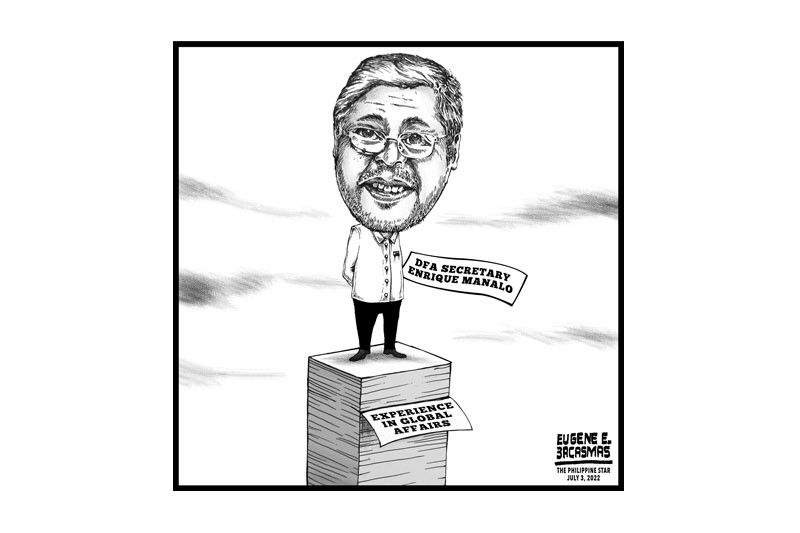 In another widely hailed choice for the members of his official family, President Marcos has picked a career diplomat to head the Department of Foreign Affairs, for the first time since Delia Albert held the top DFA post two decades ago.
While several political appointees including the previous one have served well as DFA chief and in other diplomatic missions, and the appointment is a purely presidential prerogative, the selection of someone who rose from the ranks to become the country's top diplomat is a welcome move, particularly for those who have dedicated their professional lives to the service.
The foreign service is a challenging career, with the entrance test alone arguably the most grueling in the entire government service. The profession requires extensive knowledge of global affairs, from history to all aspects of culture and geopolitical relations.
Diplomacy requires other skills that certain individuals outside the service may possess, and who may then fit the foreign affairs objectives of the chief executive. Such political appointments are rarely contested.
What rankles the profession is when the diplomatic postings are treated as components of patronage, as rewards for political support even if the appointees lack the stringent qualifications for the job. National interest can be compromised by such appointees.
In any profession, people hope for career advancement on personal merit rather than connections. Those who take the trouble of acquiring the knowledge, skills and special training for their chosen profession want the cream to rise to the top.
The lack of a meritocracy is a weakness of government in this country, and the consequences can be seen in areas such as the snail-paced and unreliable administration of justice. That a career officer has been chosen, after a long while, to head the DFA is therefore a welcome development.