EDITORIAL - Handover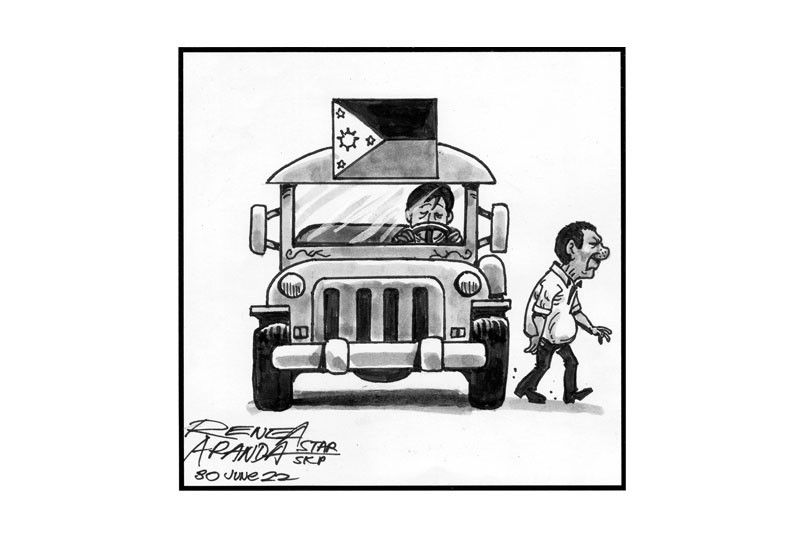 In his final official act as president, Rodrigo Duterte peacefully hands over power today to a successor who, while lacking an official presidential endorsement during the campaign, had Sara Duterte as running mate. The victory of the UniTeam is also seen as a salute to the Duterte administration.
With that impressive 60 percent majority win comes high public expectations. Ferdinand Romualdez Marcos Jr. will be sworn in today as president, marking a spectacular comeback for a clan that was driven out of power through a peaceful revolt 36 years ago. His elder sister has thanked Filipinos for the "second chance."
"Bongbong" Marcos can count on the support of the 31 million who voted for him and his running mate. But at noon today, he will be the president of all Filipinos, and his team campaigned on a platform of unity. He will enjoy a traditional period during which he will have breathing space to articulate his goals and policies, and to lay the groundwork for his priority programs, beyond the vague campaign promise of a "golden age" under "Marcos 2.0."
The new administration will have to hit the ground running, because it will be inheriting multiple crises: the continuing one in public health due to COVID and the economic devastation it has caused, in energy and mass transport, in education, in the record-high government debt and a looming food crisis. On the eve of the inaugural of the country's 17th president, the peso skidded to its lowest in nearly 17 years, with analysts saying the Philippine currency is the worst performer in Southeast Asia.
His camp has said the new president should be judged not by his forebears but by his own actions. Marcos Junior will assume power under the shadow not only of his parents' 20-year dictatorship, with the gross human rights violations, large-scale corruption and crony capitalism associated with it, but also the human rights record of the Duterte administration.
The new president's choices for his economic team have been applauded, reassuring the jittery business community. Some appointees are raising concern about the direction that the country might take in the next six years. Every president, however, gets the benefit of the doubt, and deserves the nation's support as he begins his service. The new president has promised that Marcos 2.0 will be an improvement on the original. Ferdinand Marcos Jr.'s success will be the nation's success.