EDITORIAL - A continuing battle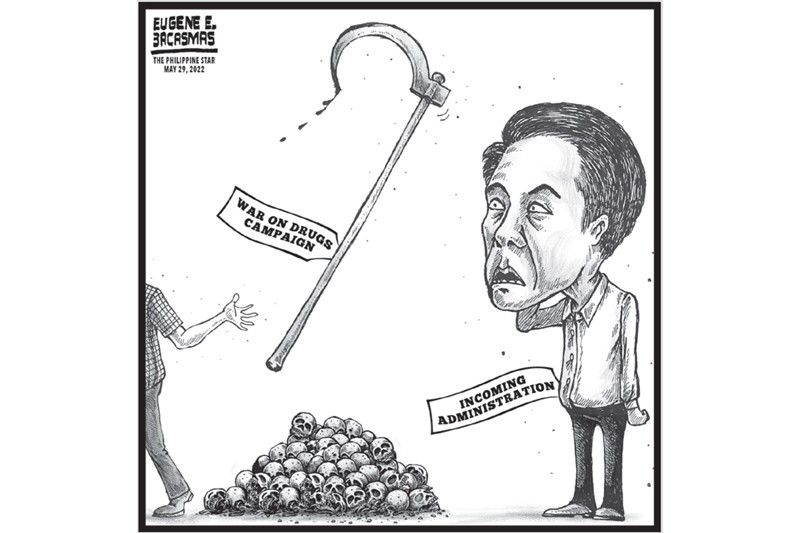 It was his most remarkable campaign vow, and by his own admission, President Duterte overpromised: the drug scourge in the country was not eliminated within six months of his assumption to power, or even after six years.
Now in the final weeks of his presidency, he is urging his successor to continue the battle against the drug menace. This goes without saying, since drug offenses are among the crimes that the state is tasked to fight. Still, the Philippine National Police has found it necessary to remind its personnel that the campaign will continue into the new administration.
What might need clarity is whether the campaign against illegal drugs will be carried out using the same brutal methods that have characterized the war waged by the Duterte administration. The President has lamented that the involvement of politicians and law enforcement officials themselves in the illegal drug trade hampered his campaign, and he has admitted underestimating the extent of the problem nationwide.
What the President did fulfill in his campaign promise is to kill: the PNP has reported that over 6,000 drug suspects have been slain in police operations since the start of the current administration in 2016. The enormous profits from the illegal drug trade, however, continue to draw players, even at the risk of being shot dead while resisting police arrest.
The bigger dealers simply use drug money to buy protection. This has allowed them to run drug trafficking rings even while behind bars, or slip tons of prohibited drugs through Customs. The drug killings were also not accompanied by the same level of zeal in addressing the continuing demand, which is a social and public health problem.
Addressing the demand calls for a holistic approach, with parents, educators, health professionals, religious groups and the community working on preventive measures and helping drug abusers kick the habit even as law enforcers go after the suppliers. It is a complex problem that even advanced economies have not completely eradicated, and the campaign now awaits a new direction from the incoming administration.